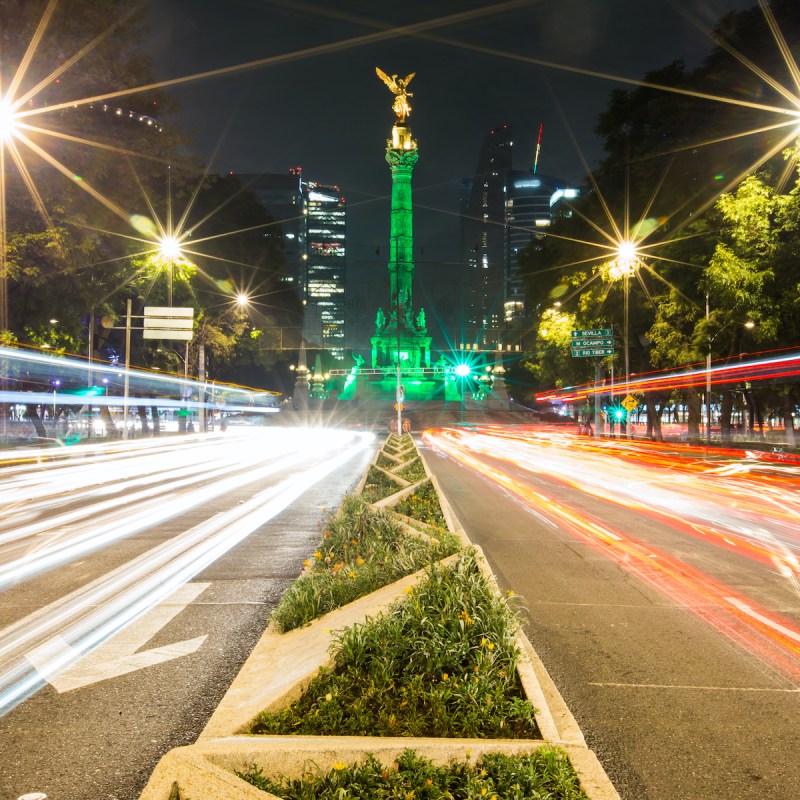 In North America, Hallmark movies have become part of the Christmas tradition, a celebratory viewing of feel-good movies together with the whole family while snuggled on the couch, with Christmas decorations surrounding you. But what about those of us who want to travel over the holiday season, but would still like that warm feel-good feeling that small, Christmassy towns give you in the films?
If you find yourself in France, fret not, there are plenty of small, friendly towns and villages that give you that Christmas cheer and charm. I have selected some of my favorite places that give you a warm fuzzy feeling, with a quaintness that makes your heart soar, and doubly so around Christmas time.
Here are some not to be missed.
1. Moret-sur-Loing
Picture yourself walking through medieval city gates, across an ancient bridge, looking down to an old watermill sitting in the middle of the river. Nearby are restaurants looking out over the river, and a main street decorated with pretty lights. Moret-sur-Loing lies on the perimeter of the Fontainebleau Forest and is picture perfect. If you ever wanted to send a Hallmark postcard from France, the view from the bridge at Moret-sur-Loing would certainly be on the front. Not surprising that the painter Sisley was inspired by the town, and you can follow in his footsteps on a private walking tour hitting all the scenic spots.
Pro Tip: While walking along the Loing River will occupy you for a while, this is a small, if hugely quaint town, so why not combine it with nearby, and also rather pretty, but a bit more lively Fontainebleau?
2. La Petite France, Strasbourg
Strasbourg is well known for its Christmas cheer, but when it comes to Hallmark movie-perfect settings, head straight to the old quarter by the river. La Petite France was, in the Middle Ages, the home of the tanners, because of its proximity to the river Ill. In those days, I am sure it was not a desirable place to be, with the tightly huddled houses, narrow lanes, tiny squares, and those smells. Today, Petite France is not just a UNESCO World Heritage Site, but at Christmastime, it is still the same as centuries ago, but much improved. Tightly packed half-timbered buildings, all a little crooked, tiny squares filled with huts and stalls and twinkling trees, and the smells lingering in the air are that of mulled wine, hot chocolate, sausages with sauerkraut, and plenty of sweet things. The river is now clean and gurgling through locks and a double-decker 17th-century dam. Add covered bridges, and the cutest houses on little peninsulas right in the river, and you have probably found the most Hallmark movie spot in France. I would never suggest that you don't look at the whole of Strasbourg, it is so lovely, but La Petite France is where you could easily imagine a film crew capturing the utter prettiness and charm of this quarter. And, you have a good chance of it snowing at Christmas.
Pro Tip: To really soak up the romance of Petite France, stay at the Hotel & Spa Regent Petite France located in a 17th-century former watermill, and you will be right in the movie.
Dreaming of Dijon – your dream vacation awaits you
Top guest reviews
Dijon is a marvellous architectural gem and fun to explore and this is a great location to do this from. The owners have worked hard to present and equip the apartment but the darkness cannot be overcome. There is only one window onto a shadowed interior gravel courtyard and no windows in the below ground bedroom.
The location of the apartment is perfect—a few steps from the Cathedral. The apartment works well for two people though the steps to the bedroom were a bit scary, but that was mitigated by their antiquity.—just had to be careful. Loved our stay and loved Dijon
We enjoy our stay. The place is impeccable, all new appliances and heater. Convenient location in the center of town. The owners are very nice. We couldn't give a five stars because the bedroom is underground with no windows. Overall a great place to stay. Thank you.
We enjoy our stay. The place is impeccable, all new appliances and heater. Convenient location in the center of town. The owners are very nice. We couldnt give a five stars because the bedroom is underground with no windows. Overall a great place to stay. Thank you.
Read Less ∧
Read More ∨
Dreaming of Strasbourg – your dream vacation awaits you
3. Saint-Germain-en-Laye
Saint-Germain-en-Laye is a community just across the Seine from Paris. Perched high on a hill, with Paris stretching out below, not only are the views movie-appropriate but so is the small town. The marketplace of St-Germain-en-Laye is filled with a gorgeous selection of fresh food and produce stalls every Tuesday, Friday, and Sunday, and together with the narrow, cobbled streets that lead out to a grand castle and those views across Paris, are reason enough to love this community. But add the Christmas sparkle and the Christmas Village which has the backdrop of the chateau, and it gets very picturesque indeed. This is the place many choose to live in preference to central Paris, mostly because of the community, charm, and quaintness, all within a 20-minute RER A train ride of Paris.
Pro Tip: Sit with coffee and a croissant on the terrace of Café de l'Industrie, at the back of the market square, and watch the hustle and bustle, and you will see why this community is included. Everybody knows everybody else, stopping to chat, and then go about their daily business, and you can just imagine a Hallmark plot taking place here.
4. The Saint-Louis Quarter, Versailles
Versailles is beautiful at Christmas, but for that extra touch of charm, away from the rather grandiose palace, head to the Saint-Louis Quarter. Here you find no imposing grandeur, nor rugged medieval history, but the superbly quaint and charming "Carrés Saint-Louis." A village within the small town of Versailles, so very different from the rest of the town. There are squares hemmed by tiny buildings, the ground floor usually housing an individual boutique, an art gallery, an artisan workshop, or a small café, and on the floor above, former living accommodations. All painted in beautiful colors, and too cute for words, these little buildings cover a few blocks. They surround picturesque squares where children play and old people sit and chat and were constructed under Louis XV as accommodation for a new market, still perfectly retaining their unique charm that would be a perfect setting for a Hallmark movie.
Pro Tip: Stay within Saint-Louis so as to not lose that Christmassy feeling and sleep in the small and utterly romantic Hotel Berry.
5. Dijon
Dijon has so many cutesy corners, crooked half-timbered houses, and small historic spots, that it is always a delight. But at Christmastime, all these special little corners are lit up, filled with market stalls, and turn into a Christmas wonderland. Especially the corner of Place Francois Rude, nearly too charming for words.
Place Darcy and Rue de la Liberté contain around 60 chalets selling beautiful arts and crafts and offering the best of Dijon's famous cuisine, which is even better when sampled in winter. Who can beat a warming beef bourguignon? For that little bit of an extra special treat at Christmas, head to the truffle market held in the market hall.
The pretty market hall, designed by Monsieur Gustave Eiffel of tower fame, is one of the most iconic would-be Hallmark movie locations, with families doing their seasonal shopping, people meeting friends at the various stands over a glass of wine, and everything twinkling with pretty lights.
Pro Tip: For that old-world charm, stay at the Maison Philippe le Bon, which is a lovely hotel in the center, which has kept the old features of the house and enhanced them with modern touches. The restaurant is superb, too.
6. Reims
The capital of France's Champagne region comes into its best at Christmas, with a Christmas market huddled around the ancient cathedral where France's kings were crowned. Ignoring the rest of the city, however lovely and historic, and just strolling through the market, with its miniature train, Christmas trees everywhere, chalets full of mulled wine and warming food, and stalls of pretty Christmas decorations hand-crafted in the region, gets that warm fuzzy feeling going pretty quickly. Families are walking hand-in-hand, enjoying the miniature fairground and the large snow globe where Santa resides, and Christmas cheer is everywhere. What makes Reims stand out when it comes to potentially starring in a Hallmark movie, are the small champagne outlets that pop up throughout the market. Cozy little corners where you are provided with a warm blanket and a flute of champagne, and you can just visualize someone meeting up with the (future) love of their life.
Pro Tip: For a lovely, cozy meal after walking around the city, pop into the romantic L'Alambic for dinner.
7. Montmartre, Paris
Ask anybody, and most people will say that Montmartre is their favorite neighborhood in Paris. And the reason? Because it is a perfectly preserved village within a large city. Perched on the hill Butte Montmartre, it not only offers great views but is distinctly different and separate from the rest of Paris. At Christmas time, this village is prettier than ever. Even the carousel, which always stands at the bottom of the steep steps up to Sacre Coeur, looks prettier at Christmas if that is possible. But twinkling lights, stalls, and decorations enhance every feature of this neighborhood and if you cannot imagine a romantic girl-find-boy movie set right on Place du Tertre, the one with all the artists exhibiting their wares, then you don't have a romantic bone in your body. On Place des Abbesses, the one with the gorgeous metro stop, a Christmas market takes over the square, and you can wander from there past the small shops and cafes and find yourself in movieland — quite literally, because this is where Amelie was filmed.Pro Tip: To soak up the atmosphere and run your own film edits in your head while watching life go on at Place du Tertre, sit in La Mer Catherine, one of the oldest restaurants in Montmartre, dating to 1793.
Visiting France at Christmas offers opportunities for other activities: