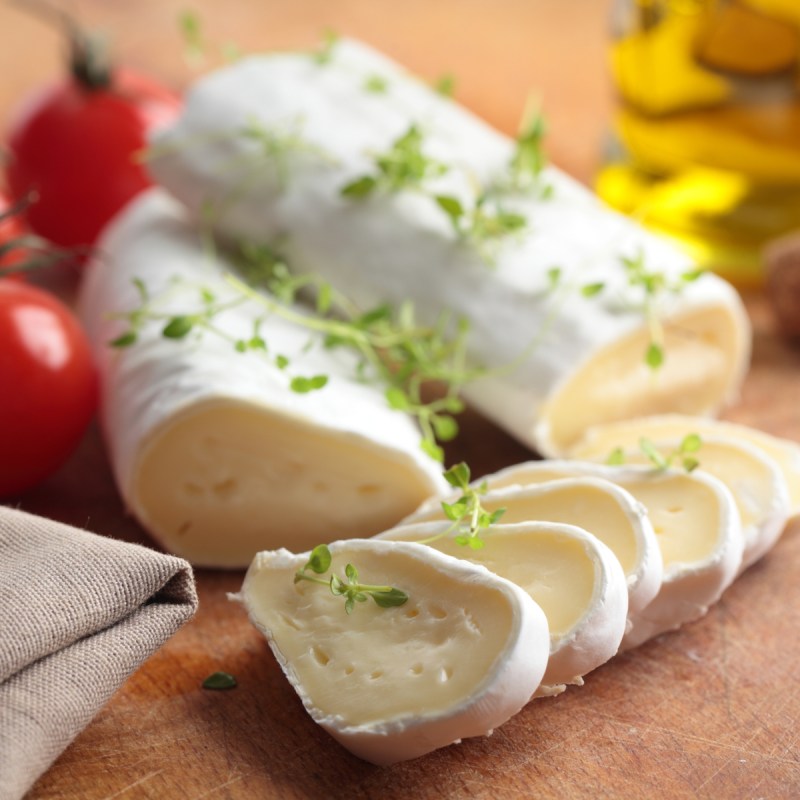 Connoisseurs from around the world gathered this month to hand out the Academy Awards of cheese, and the winner was a surprising entry from a Spanish company that has just six employees.
A soft goat cheese called Olavidia from Quesos y Besos (Cheeses and Kisses) took home the top prize, besting 4,079 entries at the World Cheese Awards in Oviedo, Spain.
How good was this cheese? A British judge told the panel he "just wanted to go to bed with it."
"Its appearance is so original and it didn't let me down," Jason Hinds said, according to Food & Wine. "It's unctuous, seductive, pillowy, warm, and comforting."
The key to the goat cheese, according to the cheesemakers, was that it is matured with penicillium candidum and a layer of stone ash running through its middle, giving it a black stripe.
Olavidia was one of 16 finalists for the top prize and the last to be judged by the panel. Scores for each cheese are revealed after each tasting, leading to a dramatic finish as the Spanish cheese won the title with the final reveal.
The second-place finisher was a French soft cheese from Fromagerie Berthaut.
"We are a small, humble cheesemaker in Jaen," Silvia Pelaez, owner of Quesos y Besos, told CNN. "Daily labor has its reward."
Last year's event was canceled because of the pandemic, making the 2019 winner the reigning champion. That cheese, an organic bleu cheese, Rogue River Blue, is the only American cheese to ever win the award in its 33-year history.
Judges at the competition focus on the look, feel, smell, and taste of each entry, according to the Guild of Fine Foods, organizers of the competition. Points are awarded based on aroma, body, texture, and flavor.
Entries for the competition came from 45 different countries, making this a true international affair.
"We've been making cheese for less than 5 years, so we never imagined we could win the world's biggest prize in cheese so soon," Pelaez said. "Everything we do is inspired by our love for our family, including the name of the business itself, Quesos y Besos, so this is such a special moment for us."
But after a single day of judging, can the Queso y Besos cheese really be considered the best in the world? John Farrand, managing director of the Guild of Fine Foods, says absolutely.
"The judges consider it the best cheese in the world," he said. "It has the new crown."
If you'd like to see for yourself, you can order the cheese online directly from Quesos y Besos. Or at least attempt to get it. The winning cheese is currently out of stock, but you can get on a waitlist to claim 300 grams of the cheese for about $17.
For more opportunities to try cheese, see these recommendations: