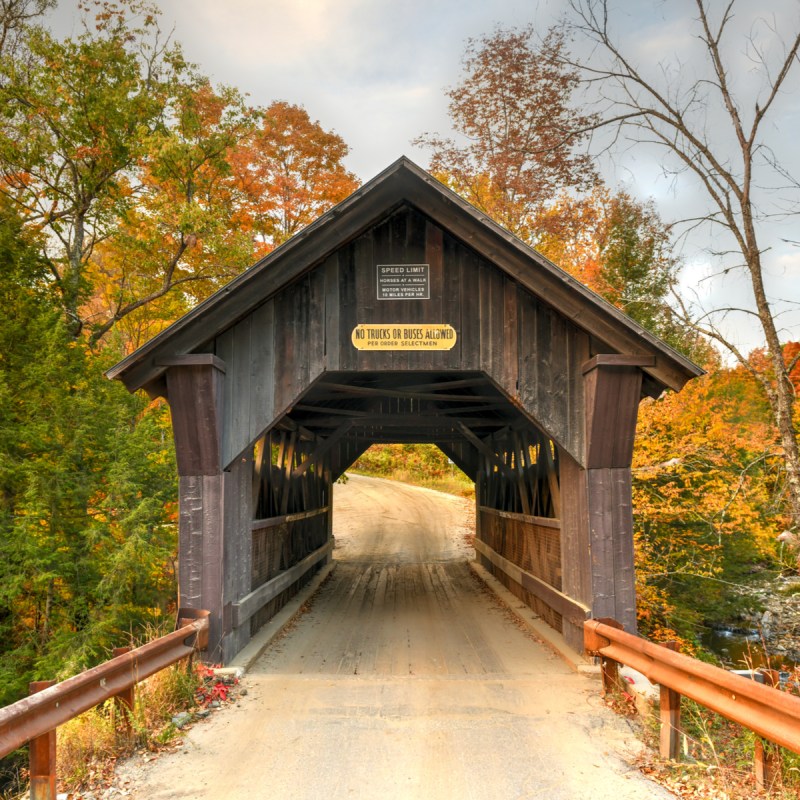 Our recent road trip through New England took us through parts of New Hampshire, Vermont, and Maine. We had a blast driving through the beautiful New England countryside, making pit stops whenever we felt like it. Vacations are absolutely fantastic for totally living without a schedule of any kind. And that's exactly what we wanted to do on this trip. We all vowed to make a real effort to be unplugged as much as possible. We wanted to concentrate on enjoying our time together as a family, just my sisters, my mom, and me. One thing about my family is that we're all foodies in our own way. And a big part of our New England road trip focused on food.
Let's be honest, food is a really important part of life and vacation is a prime time to indulge. Being the cheese lover that I am, I knew that once in New England my goal would be to sample as many different cheeses as possible. I think I kind of drove my sisters crazy with my constant refrain of "we have to find more cheese!" I thought Vermont was a big player in the dairy business, and it is. In fact, according to Vermont Farm to Plate, Vermont is the largest dairy-producing state in New England, and dairy accounts for more than 80 percent of Vermont's agricultural product sales! There's a lot of cheese made in Vermont and we set out to get our fair share.
1. Cabot Farmers Village Store — Cabot, Vermont
Probably the most well-known Vermont cheese is Cabot Cheddar. Cabot is a cooperative of farmers that began back in 1919. The farmers in Cabot felt they would be better together than they were apart. Today, more than 800 family farms are part of the Cabot Cooperative. Each farm raises its cows in the way they see fit. Some farms have bigger herd sizes, all have different types of landscapes and pastures. So all are different, but all come together within the Cabot Cooperative to make and sell their delicious cheeses. You can purchase your favorite Cabot cheeses at the Cabot Farmers' Village Store in Cabot. But if you can't get there, don't worry, we found Cabot cheeses at many different retail outlets in New England.
2. Shelburne Farms — Shelburne, Vermont
Shelburne Farms is a 1,400-acre working farm and educational nonprofit organization that's working to inspire learning for a sustainable future. Shelburne believes in helping youth and adult students work towards a sustainable, healthy future. It offers Vermont cheddar cheese that's made onsite with the milk from its herd of Brown Swiss Cows. Shelburne Farms also offers garden tours, walking tours, wild mushroom hunting, and the very unique sounding forest bathing!
3. Cork — Stowe, Vermont
The perfectly picturesque town of Stowe, Vermont, was quite a highlight of our road trip. Stowe is the kind of town that can charm anyone! It's that cute. Along with the historic inn we stayed at, and the quaint covered bridge, we loved the unique shops and restaurants. One of the stops we made was at Cork, just off the main drag in Stowe. A cute little wine shop and restaurant, Cork was absolutely packed the night we stopped in. It was so busy that it was no longer seating people in the dining area, but we did luck out with seats at the bar. We found out that Cork offers multiple ways for cheese lovers to indulge, including the roasted beets with chevre cheese, a good old-fashioned cheeseburger with cheddar, and last, but not least, the roasted broccoli with smoked cheddar. We also enjoyed all the wine we sampled here. Plus it offers frequent wine tastings. It's a wine and cheese lover's delight!
4. Von Trapp Farmstead — Waitsfield, Vermont
One of my favorite slices of cheese on this trip came from the Von Trapp Farmstead. Yes, if you're wondering, it is that Von Trapp family, from The Sound of Music, that owns the land and dairy farm in Waitsfield. Erika von Trapp and her husband Werner von Trapp moved to the United States from Austria. And, in 1959 they established the von Trapp family farm in Waitsfield. Along with good cheeses, the Von Trapp family has a good sense of humor. Just check out their slogan, "The early bird gets the worm but the second mouse gets the cheese!" The Von Trapp cheese that won me over was the Mt. Alice variety. The Mt. Alice is a camembert-style cheese that is produced using the Von Trapp's organic cow's milk. The cheese is actually named for the nearby mountain peak and is one of four cheeses produced here.
Paired with crusty bread and wine for an afternoon treat, we were in heaven.
5. Mad River Taste Place — Waitsfield, Vermont
The Mad River Taste Place is a funky market that sells all sorts of Vermont goodness. Located in Waitsfield, the Mad River Taste Place caters to anyone that wants a taste of Vermont. Here you'll find things like Vermont maple syrup, honey, and of course, cheese, cheese, and more cheese. You can get cheeses from local dairies like Sage Farm Goat Dairy, Von Trapp Farmstead, Springbrook Farm, Shelburne Farms, and more. If you can't make it to the actual dairy farm to purchase your cheese onsite, then Mad River has you covered.
6. Vermont Country Store — Weston, Vermont
A visit to Vermont for many means a visit to the iconic Vermont Country Store. This old-fashioned retail establishment, founded in 1946 as a catalog business, is a total throwback in time and reminds me of the stores that were around back in the old days. Full of classic toys, cozy flannel, and home decor, it also has a huge selection of food, including, you guessed it, my favorite cheeses! Vermont Country Store carries a large variety of Vermont cheeses with all kinds of different cheddar cheese specialties. With multiple locations throughout Vermont, chances are you'll find a Vermont Country Store near you if you're also touring New England. And, if you can't get there in person, you can order from the store online and have your cheeses delivered to your door!
7. Buffalo Mountain Co-Op — Hardwick, Vermont
Driving from Vermont to our place in New Hampshire, we drove through the very small town of Hardwick, Vermont. Always on the lookout for cheese, I spotted the Buffalo Mountain Co-op in downtown Hardwick after we ate lunch. We had stopped in for lunch at the Positive Pie, which was quite tasty, then took a stroll down Main Street to the Buffalo Mountain Coop. The Coop was a little gem of a place and quite busy when we were there. Many people like the idea of a local grocery cooperative, and I agree, it's a great idea. It's a grocery store with all the usual grocery offerings as well as lots of local, fresh produce and other local specialties. We also took a look at the yummy assortment of meals to go, and all kinds of cheese, of course! We grabbed a local Cabot cheese, along with some brie, some white cheddar, and a couple of others to sample later as part of our cheese platter. What could be better than relaxing with fresh cheese, crackers, and good red wine?
8. Mabel's Lobster Claw — Kennebunkport, Maine
One of our favorite places on our road trip through New England was the coast of Maine. We totally fell in love with Maine. And, Kennebunkport in particular is just as quaint as I thought it would be. I would be remiss if I didn't share the wonderful restaurant we tried in Kennebunkport. We had been told by many people that Mabel's Lobster Claw was a do-not-miss type of place. I think three different people told us to make sure we try Mabel's while in town. So it was definitely on our radar. Then, we had the captain of our lobster boat recommend Mabel's. I think a lobster fisherman knows what he's talking about when recommending places for fresh lobster! But this story isn't about lobster — not exactly, anyway. This story is about cheese. And yes, lobster and cheese go together extremely well when Mabel's puts them both in their lobster mac and cheese.
Talk about a decadent entree! Everything we had at Mabel's was delish — including its fish and chips as well as the clam chowder. Make sure that you get reservations before you go because Mabel's is a very small and very busy place. The only way that we were able to get in was to go for a late lunch on a weekday. You see, immediately after our lobster boat tour, I called Mabel's again (for about the third time) to see if they had any seating available. Since it was a slower time, the wait was only about 20 minutes. This was a total score! By the way, rumor has it that Mabel's is one of Martha Stewart's favorite restaurants and she stops in often when she's in town. I think Martha has good taste. I'm betting you'll like Mabel's.
Exploring New England can be an exciting way to spend vacation time. Consider: