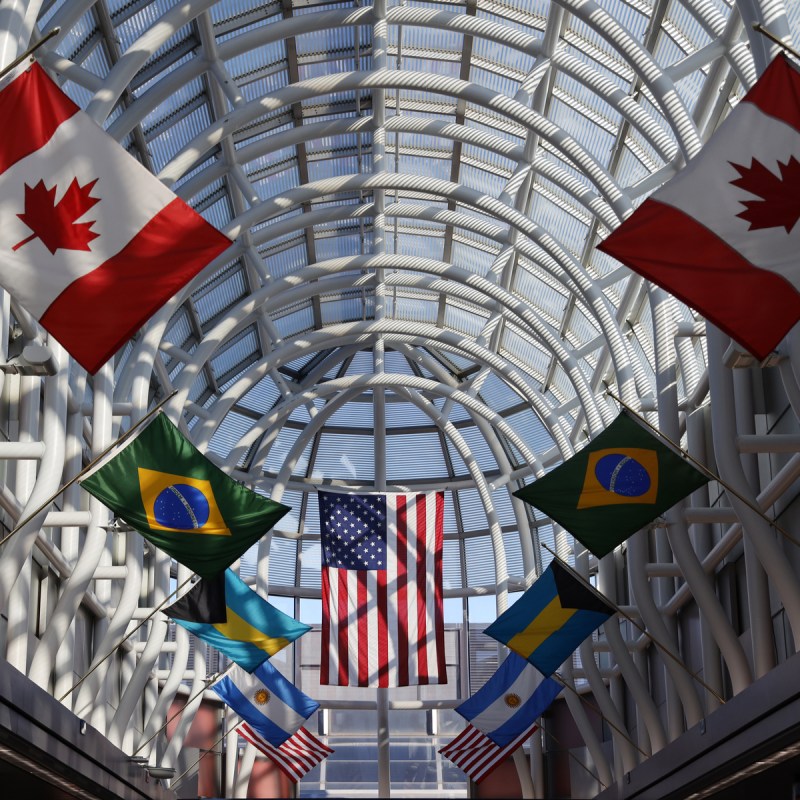 Fully vaccinated foreign visitors can begin travel to the United States starting November 8, the White House announced on Friday.
Administration officials had hinted in September that an early November date was likely for the lifting of a travel ban, but Friday's announcement made the date official.
The announcement comes two days after a similar announcement that land borders between Canada and Mexico will be opened to fully vaccinated travelers.
"The U.S.' new travel policy that requires vaccination for foreign national travelers to the United States will begin on November 8," assistant press secretary Kevin Munoz posted on Twitter. "This announcement and date applies to both international air travel and land travel. This policy is guided by public health, stringent, and consistent."
Details of the new policy have yet to be released, but they will include travel exclusively for fully vaccinated visitors, who will also need to show proof of a negative coronavirus test 72 hours prior to arrival.
The guidance will also include which vaccines will be considered acceptable.
"CDC has already informed airlines that all FDA approved and authorized vaccines, as well as all vaccines that have an Emergency Use Listing from the WHO (World Health Organization), will be accepted for air travel," a White House official told CNN. "We anticipate the same will be true at the land border."
The news was greeted with applause by travel industry officials.
"The full reopening of borders is essential for our nation's economic recovery," Nick Calio, CEO of Airlines for America, said in a statement. "The full reopening of international travel is also critical to reviving economies around the globe, reinvigorating communities, and supporting millions of jobs in the U.S. and abroad."
Calio said anticipation of the announcement has already impacted bookings.
"We have seen an increase in ticket sales for international travel over the past weeks, and are eager to begin safely reuniting the countless families, friends, and colleagues who have not seen each other in nearly two years, if not longer."
U.S. Travel Association CEO Roger Dow was also pleased with the news.
"The full reopening of international travel to the United States to fully vaccinated individuals is overdue and will provide a jolt to the U.S. economy, travel businesses large and small, and to destinations across America," Dow said in a statement.
Related Reading: