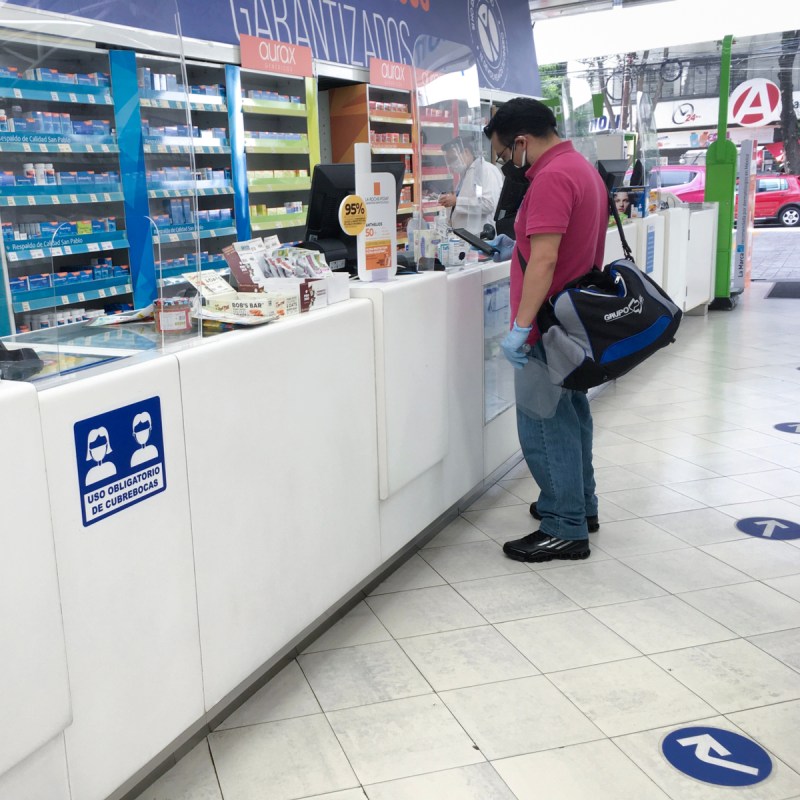 If you want a healthy retirement destination, it's hard to go wrong with Mexico. The mild climate and gorgeous coastline encourage walking, hiking, and swimming all year round. The fresh produce is incredible and the country has an amazing foodie scene. If that wasn't enough, the cost of living is low but the quality of life is generally high. Who wouldn't want to retire there?
If the idea of relocating to Mexico is more than just a fantasy for you, it's time to begin your research and the healthcare system is a good place to start. Nearly 80 percent of surveyed expats report being "somewhat satisfied" to "very satisfied" with their experiences with Mexico's healthcare system. A large percentage of Mexican doctors go to medical school or do extra training in the United States or Europe and thus speak excellent English. Patient wellbeing is paramount and many doctors still perform house visits.
However, the system is not without its flaws. There are still a large number of people who cannot afford more than the most basic care, and the Mexican government has one of the lowest per capita healthcare expenditures of all OECD countries. At present, the World Health Organization ranks Mexico's healthcare system 61st in the world.
Here's what you need to know, what you can expect, how much it costs to get care, and how practicalities like visiting the pharmacy work.
1. Mexican Healthcare Is A 3-Tier System
You may have heard healthcare systems described as "2-tier," meaning they're a mix of public and private facilities. Well, Mexico has a 3-tier system.
The tier most commonly talked about is known as IMSS. It is essentially Mexico's social security program and it covers employees in both private industry and the public service. If you work for a Mexican company or government agency, you qualify for healthcare coverage through the IMSS. Employees contribute directly through payroll deductions and the overall cost per year is very affordable, working out to $500 or so.
Another tier in Mexico's healthcare system is the Seguro Popular program. The Seguro Popular was set up to provide for those who don't qualify for the IMSS tier, either due to financial reasons or because of pre-existing conditions. Those covered by Seguro Popular are primarily the unemployed, the homeless, and those with exclusionary medical conditions. Theoretically, between Seguro Popular and IMSS, everyone in Mexico should be covered through the public system at a price they can afford.
The final tier in Mexico's health care system is provided through private insurance. Like most private insurance programs, it offers patients a greater degree of comfort and convenience when they seek medical care. However, compared to IMSS and Seguro Popular, it's much more expensive.
2. Understanding The Rural-Urban Divide
Like with any large country, geography plays a major role in the quality of healthcare in Mexico. Mexico City, for instance, has a strong selection of private and public facilities (some of which are teaching hospitals associated with the universities). However, patients in rural areas have none of these benefits and their only option is a basic public clinic. This can put a strain on regional centers, as rural patients will travel to get care at a better facility, and then the facility itself will soon struggle with overcrowding and long waits.
In general, even in large urban areas, private medical centers are superior to public ones. In a private hospital, many doctors and staff members are bilingual. Facilities are more modern, comfortable, and patients enjoy private rooms. Crowding and wait times are substantially reduced compared to public clinics, plus there is a greater range of specialists and more modern diagnostic equipment.
3. Expats Might Be Able To Join The IMSS
If you are a legal permanent resident and employed in Mexico, you'll automatically be enrolled in IMSS via your employer. The company will handle all of the paperwork on your behalf. However, things are a bit more complicated for those who don't work in the traditional employment sector. It's technically possible to join through voluntary enrollment if you are a legal resident but fit a different employment category (such as being retired or a freelancer). Just be prepared to do some legwork.
Like healthcare systems the world over, paperwork is a hallmark of the IMSS — at least, for those enrolling voluntarily. Unless your Spanish is excellent, bring along a local friend or hire an interpreter to ensure you fill out everything correctly and meet all the requirements. The process isn't necessarily difficult, just fussy and time consuming.
However, even if you want to join, it might not be possible if you have a pre-existing medical condition, such as cancer, diabetes, heart disease, and addiction. Exclusions can be found here.
4. Costs Are Reasonable — Most Of The Time
For expats and other visitors who aren't enrolled in the IMSS, the cost of healthcare in Mexico is generally very reasonable. Diagnostic tests and standard doctor appointments cost at least a third less than similar visits in the United States. In fact, routine exams and tests usually cost less than $100 (and sometimes less than $25). However, should your health take a turn for the worse and you need major surgery or comprehensive care, even reasonably priced healthcare services can quickly add up. It's well worth looking into carrying private insurance. Even a basic policy will provide ample protection and peace of mind, especially when it comes to major maladies.
Expats in major tourist centers should note that some healthcare facilities that serve an international clientele have been known to inflate medical invoices. If you're relocating for the long haul, connect with the expat community in person or online for recommendations on clinics and hospitals.
5. Paying Can Be Complicated
In an ideal world, every hospital would bill private insurance providers directly, leaving patients with no paperwork and no stress. Alas, this isn't the case! Many private hospitals and clinics in Mexico require upfront payment — either in full or a generous deposit — and leave you to your own devices to later be reimbursed. Others require that your insurance company send the hospital a Guarantee of Payment certificate as a kind of collateral. As you can well imagine, this isn't the kind of financial pressure or administrative stress that is fun to deal with when you have a broken wrist or angry appendix. Take 5 minutes when you first receive your insurance documents to look up exactly what support they can provide should you ever find yourself in this kind of situation. It's a lot easier to tackle this research when you're in good health.
6. Navigating Pharmacies Is A Challenge
Mexico may boast a 3-tier healthcare system but it has a 2-tier pharmacy system. While many countries make the distinction between a "pharmacy" (focused on medication) and a "drugstore" (focused on a mix of personal care, medication, wellbeing, and conveniences), Mexico has two categories all its own: Segunda Clase and Primera Clase.
Segunda Clase is like "pharmacy-lite." These kinds of pharmacies are extremely common in big cities and small towns, alike. They can dispense routine medications like antibiotics, cholesterol drugs, and allergy treatments. However, they aren't allowed to dispense regulated medication. Anything that poses a high risk of abuse won't be found at a Segunda Clase pharmacy.
Primera Clase-grade pharmacies face no restrictions at all. Staff can dispense any medication that you have a prescription for, including potentially addictive medication like pain killers. However, these pharmacies are much harder to find. Should you be prescribed serious medication like this, don't hesitate to ask your doctor where to find the appropriate facility.