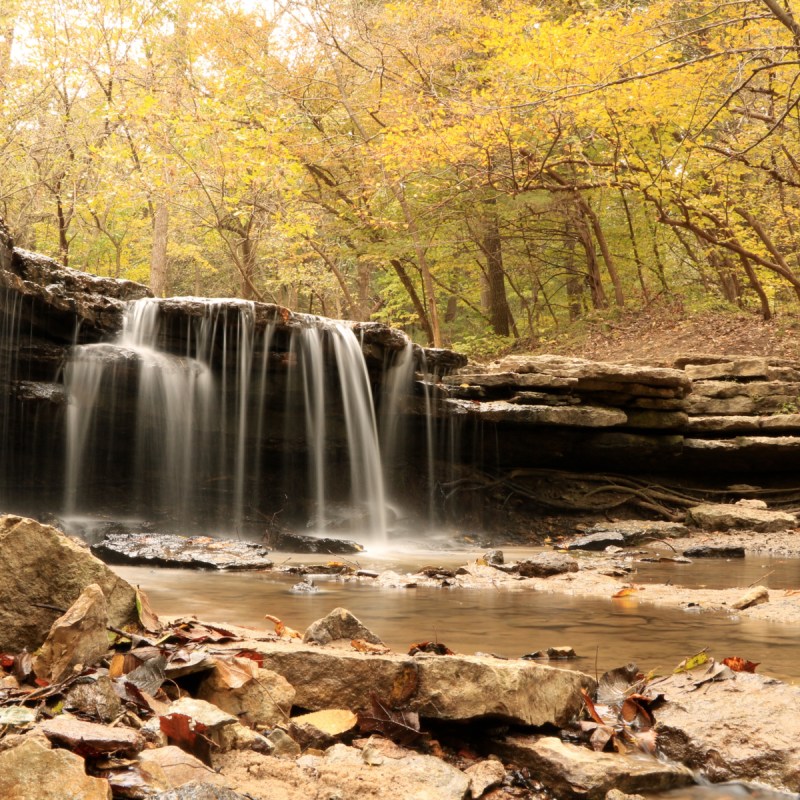 Now is the perfect time of year to visit state parks. With the long days and warm weather, it's a great time to get outside and explore. You can go near or far, but sometimes the best places to visit are right in your own backyard. If you're like me, you're dreaming of far away and exotic places to go. But we have to remember to check out things right in our own city and state. I had visited Platte River State Park from time to time back in the day, but somehow I hadn't been there for years. There were always other things to see and do. I recently decided it was time to go back to Platte River State Park and see what was new. Now that I've been back, I'm kicking myself for ignoring the park for all these years. The park is very well-maintained and quite a gem.
Summer is, of course, the perfect time of year to visit state parks. I'm usually a hotel-type girl, but I'm trying to release my inner camper and experience nature more deeply. If you want to get out in nature and explore the sights and sounds of the outdoors, a visit to a state park is just what you need. I spend so much time online that sometimes I forget to head out into the real world. One thing I do try to make time for is walking outside. I love to walk and find that walking outside really clears my mind. It's so peaceful to hit the trail and listen to the birds singing and feel the wind blowing through my hair. Nebraska has a lot of state parks, and I was super excited to visit one of the premier parks near where I live, Platte River State Park.
Located between Omaha and Lincoln, Platte River State Park is about 15 miles south of 1-80 on Highway 50, near the town of Louisville. Since it's so close to both Omaha and Lincoln, there are tons of things to do near the park. You could absolutely combine a stay in the park with a few days in the Omaha and Lincoln area. The Strategic Air Command and Aerospace Space Museum and the Wildlife Safari Park are close by, and Mahoney State Park is less than 10 miles away. There are also quite a few restaurants to try very near Platte River State Park. One popular dining option is Round The Bend Steakhouse, less than 10 minutes from the park. If you're up for new experiences, you might like to try their beef fries.
We visited recently and explored all the fun things to do at Platte River State Park. Here are the best things we discovered.
1. Stay In One Of The Glamping Cabins
Oh my goodness, the newish glamping cabins would be such a total treat for someone like me who thinks I like to camp, but really wants to glamp! The glamping cabins here are absolutely beautiful and are stocked with everything you could possibly need for your stay. It's like you're camping but with every possible amenity you could want.
You'll have a nice comfy bed, an indoor bathroom, a full kitchen including a full refrigerator, microwave, cooktop, Keurig coffee maker, plus a firepit and grill outside. You'll have plenty of privacy to enjoy the sounds of nature from your deluxe accommodations. The glamping cabins are even stocked with robes and slippers to make you feel extra pampered. You do need to book a minimum of 2 nights to stay at the glamping cabins and they are very popular, so you'll want to plan ahead. They're also on the more expensive side — around $175 per night — but that could be well worth it for a little glamping getaway.
2. Climb The Observation Tower
I can't lie; I was a little nervous when I saw this tower. While I was driving out to Platte River State Park, I had already committed to myself that I would climb the tower. I had climbed it years ago, but this is now and I'm more ahem "mature" now! Even though it looked a little daunting, it truly wasn't a bad climb. I think the fact that the steps are broken up into groups of maybe 8-10 steps helps. That way you stop at a landing and get a breather before going up the next set of steps. I took pictures every few landings so I could compare the lower views with the view at the top. The views are beautiful and totally worth a trip to the top.
3. Reserve Other Lodging
In addition to the glamping cabins, there are quite a few other options for accommodations within the park. Platte River State Park has 31 rustic camper cabins and 21 more modern cabins.
The camper cabins are private cabins that share a central shower and bathroom building. Each cabin has a refrigerator and freezer and a fire grate for outdoor cooking. Linens are provided, but campers bring their own silverware, dishes, and pretty much everything else they need. Some of the camper cabins have heating and air conditioning, and some don't.
The modern cabins have more amenities like heating and air conditioning, indoor bathrooms, and kitchenettes with all the supplies. They also include a picnic table, fire ring, and most everything else.
If you want to tent camp, you can do so at the park. There are numerous full-service 50-amp sites that are 20 feet wide and 50 feet long. The camping area also has a shower facility and modern bathrooms, along with picnic tables and fire rings.
4. Go Hiking And Biking
If you love to get outside and go hiking or biking, this park with over 10 miles of hiking trails has you covered. The trails are especially popular with mountain bikers because of some really cool features like the log ride, the launch pad, and the wall ride. The trails range in difficulty from easy to very difficult, so there's a trail for everyone. I did some hiking here and the trails were pretty wide and very well marked. It was so nice to be able to hike in the shade of the trees! It's at least 15 degrees cooler than in the direct sunlight. Make sure you hike down to the waterfalls. The trail is near the base of the observation tower, and it's a short hike to the falls.
5. Roger G. Sykes Outdoor Heritage Education Complex
Have you always wanted to try archery or trap shooting? You have a great chance at the outdoor shooting sports complex within the park. This complex offers the opportunity to learn new skills with archery, rifle range, trap range, and pellet range. It's all in a family-friendly atmosphere that focuses on safety. The complex is open May–December. When we were there we saw lots of targets lined up ready for practice. They also had an axe-throwing area that looked pretty fun.
6. Dinner At Walter Scott, Jr. Lodge and Restaurant
Unwind with a meal in the air-conditioned dining room at Walter Scott, Jr. Lodge and Restaurant. The restaurant is open Thursday–Sunday and serves breakfast (including a breakfast buffet on weekends) and lunch. They also have a Friday night all-you-can-eat pizza and pasta buffet. The most popular time to eat there is on Saturday night for their famous steak night. You'll have your choice of buffalo, raised from the herd at Fort Robinson State Park, or beef. Either way, you can't go wrong. Steak night also includes potatoes, veggies, and all-you-can-eat dinner rolls and salad. What a meal!
7. Jenny Newman Lake For Paddleboating And Fishing
For a fun afternoon, you can rent paddle boats to tour Jenny Newman Lake, then grab some fishing gear and try your luck at catching a fish or two. Owen Landing is lakeside and has fishing gear that you can borrow if you left yours at home. Owen Landing also has a concession stand, so if you're hungry, you can order a hot dog or a pretzel and relax at one of the tables overlooking the lake. This is exactly what I did the other day and it was fun to munch on a hot dog while I watched the kids trying to bait their hooks. Inside the concession area is also a small camp store that sells the necessities like hamburger buns, charcoal, and other must-haves for camping. If you're feeling like a sweet treat, grab an ice cream cone while you're there!
8. Explore On Horseback
Platte River State Park offers guided horseback riding. What a fun way to experience the park! The park's experienced wranglers show you the ropes before you hit the trails. For instance, if you're a total newbie like me when it comes to horses, they'll show you how to get on the horse safely and what to expect during the ride. There is no cantering or anything like that allowed on the ride. They made it very clear that the horses are to go at a walking pace only. When I was there, there were lots of excited kids and adults who couldn't wait to hit the trail.