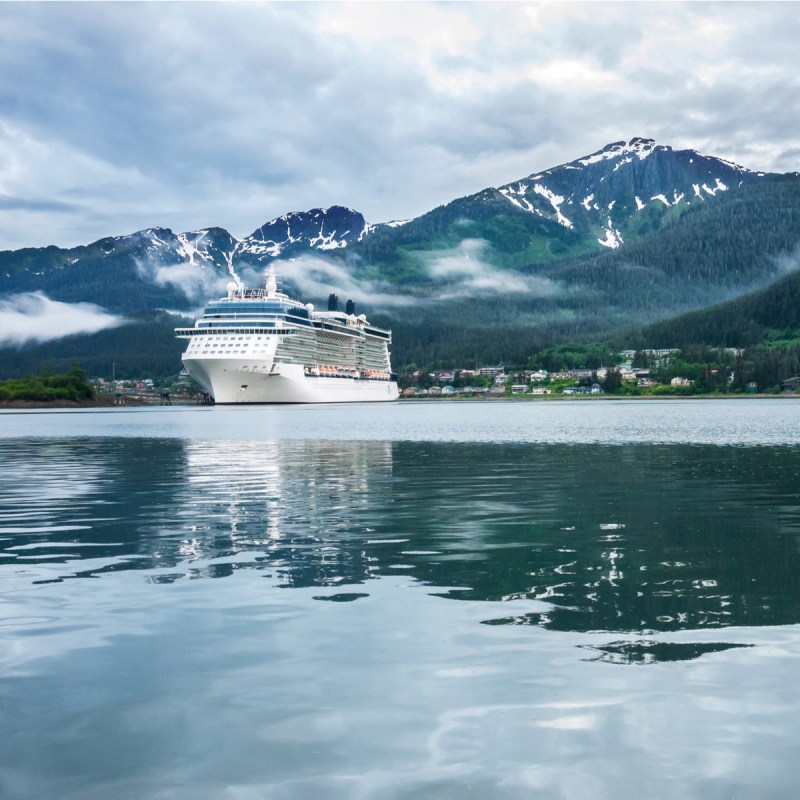 Cruising is on the verge of returning to Alaska this summer as a result of legislation passed Thursday that will allow ships to bypass Canadian ports on their way to the state.
The Alaska Tourism Restoration Act was signed by President Biden and is awaiting final approval from the Centers for Disease Control and Prevention (CDC) before everything is a go.
"The Alaska Delegation has been working every angle to help find a path forward for struggling Alaskans who rely on the tourism industry," Senator Lisa Murkowski, one of the bill's sponsors, said in a statement. "Passage of my legislation sends a strong signal that we will not stand idly by, withering on the vine, until another country catches up to our level of readiness. This shows that the health and restoration of our economy cannot be held up by Canada."
The bill temporarily changes a law that requires any cruise ship traveling from Washington to Alaska to stop at a Canadian port. Canada has banned cruise ships from its waters until February 28, 2022.
The cruise industry is expecting no hold ups from Biden or the CDC and immediately began planning for summer cruises. Princess Cruises, Holland America Line, and Norwegian Cruise Line all announced summer itineraries for Seattle to Alaska cruises.
"We have been working towards this moment to return to service for over a year, and starting with our Alaska cruise vacations is incredibly gratifying," Jan Swartz, president of Princess Cruises, said in a statement. "Our passion has always been to provide our guests with a truly remarkable travel experience. We are thrilled to be able to do that again, safely with confidence."
Holland America Line will begin cruises from Seattle to Alaska starting July 24 for anyone fully vaccinated at least 14 days prior to departure. Their seven-day cruises will make stops in Juneau, Sitka, Ketchikan, and a day cruising Glacier Bay National Park.
Norwegian Cruise Line will begin seven-day sailings in August, with stops including Ketchikan, Juneau, and Icy Strait Point.
Princess Cruises will begin its cruises July 25 with stops in Ketchikan, Skagway, Juneau and Glacier Bay National Park.
"The return of the cruise industry to Alaska is great news for anyone hoping to experience the rugged beauty of the Last Frontier," Alaska Governor Mike Dunleavy said. "More importantly, it signals a hopeful new chapter for the dozens of communities and tens of thousands of Alaskans who rely on cruise industry partners to help them share Alaska with the world."
Carnival Corporation, which counts Holland America Line, Princess Cruises, and Carnival Cruises among its properties, said the health and safety of its guests is the top priority.
"As we continue to work with the CDC on requirements for sailing in the U.S., we remain committed to returning to service in a way that serves the best interest of public health and provides our guests with a great cruise vacation at an exceptional value," CEO Arnold Donald said in a statement.