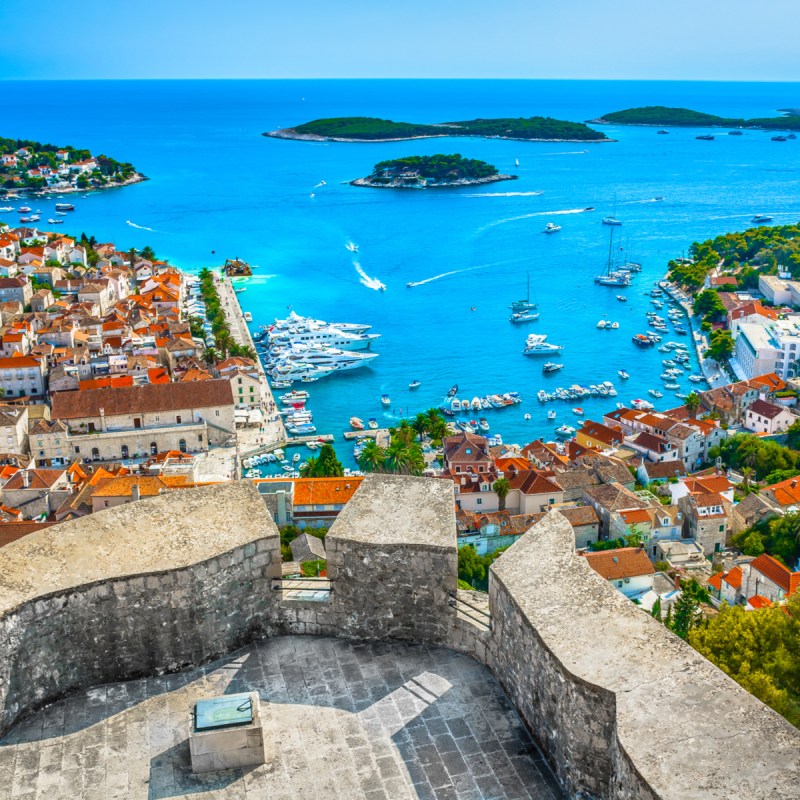 Delta is joining a short list of airlines offering direct flights between the United States and Croatia.
Delta will launch four weekly nonstop flights between New York and Dubrovnik starting July 2. The airline joins United Airlines, which previously announced three weekly nonstop flights between Croatia and Newark starting July 8.
American Airlines previously flew nonstop between Croatia and Philadelphia, but those flights were canceled once the pandemic hit and have not yet returned to American's schedule.
Delta is happy to take on the new destination. "Customers are at the center of everything we do, including where we fly, and the addition of a new outdoor-friendly destination is another sign of the surge in demand we're seeing," Joe Esposito, a Senior Vice President with Delta, said in a statement. "More countries are easing restrictions for vaccinated travelers, and we're ready to help reconnect people to their lives and loved ones."
Croatia has been open to Americans with proof of vaccination or a negative PCR or antigen test since April.
"We are extremely pleased with the decision of Delta Air Lines to establish the N.Y.-Dubrovnik route this summer," Croatian Tourism Minister Nikolina Brnjac said. "Our national Safe Stay in Croatia label ensures the highest epidemiological standards for tourists, and we look forward to welcoming back American tourists very soon."
Delta will fly from New York To Dubrovnik every Tuesday, Thursday, Friday, and Saturday at 7:30 p.m., with the approximately 10-hour flight landing late morning in Croatia. Return flights are Wednesday, Friday, Saturday, and Sunday, leaving at 1 p.m. Croatian time and arriving in New York a little after 5 p.m.
The Croatia flights are part of an international expansion by Delta, which has also added service to Reykjavik, Iceland, and Athens, Greece in recent weeks.
Delta and United may soon have other competition for the U.S.-to-Croatia market. A new airline, PRAGUSA.ONE, announced plans for flights to begin in late June between Dubrovnik and both Newark and Los Angeles.
It eventually hopes to fly out of Dubrovnik and Prague to eight cities around the world, but its website only mentions the U.S.-Croatia flights. No reservations are available on the website, which is nothing more than a home page at this point.
"We worked hard since summer 2020 to create this unique product for avid travelers that are ready and steady to fly abroad," managing director Kresimir Budinski told Simple Flying. "Point-to-point flight operations bundled with a full travel package and premium in-flight service are key success factors for the ultimate travel experience in the future. The U.S. market represents one of the focus markets for PRAGUSA.ONE."
Planning a trip to Croatia? See all our Croatia content here.