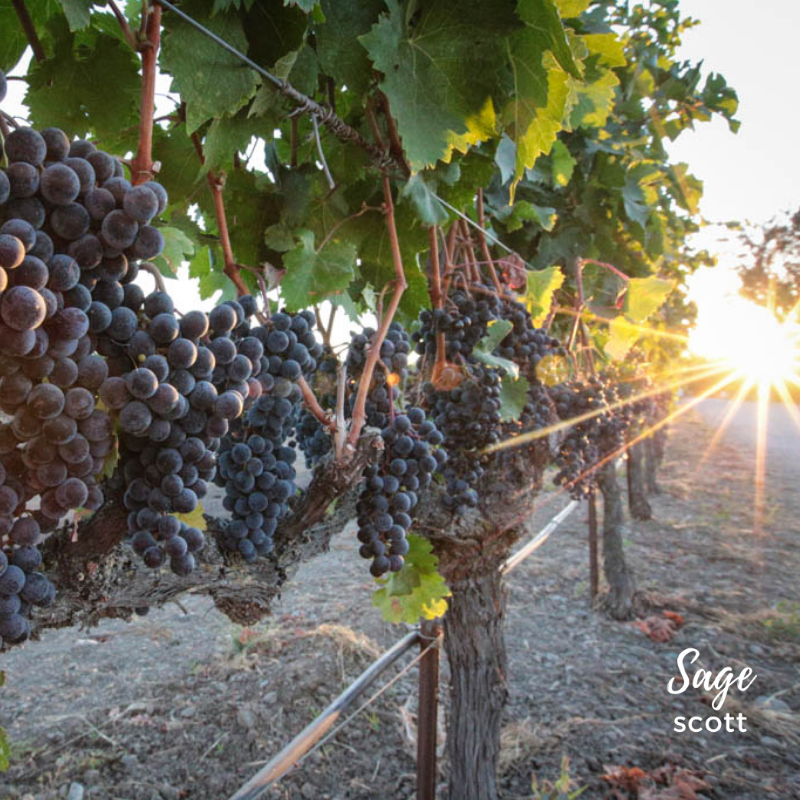 Just east of California's gorgeous City by the Bay is a trio of valleys surrounded by rolling hills and filled with vineyards. In fact, the town that lends its name to the Livermore Valley is California's oldest wine region. But beyond rows of grapes, welcoming tasting rooms, and award-winning wines, visitors exploring Livermore will discover one of the best small cities in the Golden State.
Things To Do In Livermore
From wine-lover experiences that go beyond the tasting room to outdoor adventures, and from the tastiest trails to the accomplishments of world-renowned scientists, these are the best things to do in Livermore, California (after you've tasted all the wine).
Pair Your Pours With A Multi-Course Meal
Watch for special events, like wine dinners that combine the talents of a Livermore winemaker and a local chef. In partnership with Elevation LVK — a full-service restaurant at the Livermore Municipal Airport (LVK) that overlooks the runway — wines from McGrail Vineyards and Wood Family Vineyards complement five-course feasts, with dishes like filet mignon topped with pepper demi-glace, king crab with bearnaise sauce, and osso buco.
Fun Fact: Although she's currently the winemaker at Wood Family Vineyards, Rhonda Wood's initial career was as an airline pilot.
Be A Vintner For A Day
The oldest continuously operating family-owned winery in California is located in Livermore. Tap into five generations and more than 130 years of winemaking experience at Wente Vineyards to craft your own specially blended bottle of wine.
Or Switch To Beer
In addition to award-winning wineries, Livermore is also home to several breweries. One of the most popular choices is Altamont Beer Works, the first brewery established in Livermore after Prohibition ended. Check out their wide selection of IPAs, including the Maui Waui with tropical flavors that include guava, pineapple, and mango. Another great brewery in Livermore is Shadow Puppet Brewing Company. Try their Kokonati, which tastes a bit like an Almond Joy in liquid porter form, and the Shy Cacti, a lager brewed with prickly pear cactus. Explore these favorite Livermore breweries and others in the valley with the digital Tri-Valley Beer Trail passport.
Pro Tip: Leave the driving to someone else as you explore Livermore's breweries by boarding the Blue Brew Bus.
Take A Hike
Whether you're burning off wine or beer calories, you'll find plenty of nature and hiking trails in Livermore. On the south side of Livermore, Sycamore Grove Park is a nearly 850-acre park with a network of walking, jogging, and hiking trails.
On the east side of town, Brushy Peak Regional Preserve is a great way to connect with nature. Covering nearly 2,000 acres, the preserve is full of scenic views and wildlife (especially birds), making it easy to understand why this area was sacred to California's indigenous people.
While significantly smaller than the other two parks, Holdener Park is another favorite place to connect with nature. The rolling hills once filled with dairy cows are accented with wildflowers in the spring and butterflies in the summer.
Pro Tip: For a unique hiking experience, lace up your boots and head to Murrieta's Well for an educational, 1.5-mile guided trek through their vineyards.
Drive Altamont Pass
For scenic valley views without breaking a sweat, drive up to Altamont Pass, east of Brushy Peak Regional Preserve. As you approach the summit, you'll see one of the oldest wind farms in the United States. (The sky-high wind turbines filling the rolling hills along the pass were part of the Wind Rush in the 1980s.) And with more than 570 windmills, the Altamont Pass wind farm is one of the largest in the nation.
Rent A Bike
When I was a high school student living in Livermore without a driver's license (back when the years started with a "1"), the town was quite bikeable. And, like me, it's only improved with age. Cyclists of all ages and skill levels can find everything from thrilling mountain biking and off-road trails to scenic, relatively flat paved paths. To see the sights of Livermore on two wheels, check out these self-guided tours that include wineries (of course) along with stops at Rosetta Roasting, the Olive Oil Pantry and Tasting Room, and the world's longest-burning lightbulb.
While you can certainly rent a road- or mountain bike to hit the trails in Livermore, I highly recommend renting an electric bike from Pedego. You can read more about my experience renting an e-bike from Jim and Loretta Buck here, and if you've never ridden an electric bicycle before, you should know these ten things before you give it a go.
Pro Tip: Before you hit the trail, download a Livermore bikeways map here (PDF).
Or Explore A Different Trail
If you prefer to head down a path less traveled, try the Tri-Valley's Caffeine Trail, starring 18 unique cafes, coffee houses, and tea rooms in Livermore and the surrounding towns of Pleasanton, Dublin, and Danville. And if you visit at least five of these caffeine-fueled destinations and share your photos of your cup of joe, tall glass of boba tea, or mug of hot chocolate, you will earn a special coffee cup to remember the experience.
The Tri-Valley's ice cream trail offers ten sweet stops. The two trail stops in Livermore are Loard's Ice Cream and Candies and Cream.
Established in Oakland shortly after World War II, Loard's now has locations throughout the Bay Area. While every flavor is creamily delicious, if you want to go beyond basics like chocolate, vanilla, and strawberry, I recommend black raspberry, burgundy cherry, or green tea.
Cream began as an ice cream cookie sandwich shop in nearby Berkeley. And just like Cream has expanded its locations across the Bay Area, it's also expanded its menu to include ice cream tacos, two-topping sundaes, and milkshakes.
Be Inspired By Brilliant Scientists
After its 45 wineries, Livermore is probably best known as the home of the Lawrence Livermore National Laboratory. For more than six decades, some of the world's most intelligent scientists have worked tirelessly to make the world a safer place by reducing the global threat of terrorism, weapons of mass destruction, and climate change. You can learn more about the lab's state-of-the-art research programs, computational capabilities, and experimental tools by visiting the Discovery Center.
Get Out On the Water
Just south of Sycamore Grove Park, outdoor enthusiasts and water lovers will enjoy
Del Valle Regional Park. At the heart of this 4,400-acre preserve is a five-mile-long finger-shaped lake that is a popular place to sail, paddle, windsurf, and kayak.
Pro Tip: Note that cyanobacteria (that nasty blue-green algae that is causing so much trouble in so many places) can be present in the reservoir. When levels are high, swimming is prohibited. Know what to expect before you go by reading the East Bay Regional Park District's blue-green algae updates.
Dine Al Fresco
With mild winter weather and summer days that cool off as soon as the sun sets, Livermore is a great town for outdoor dining. Add the natural beauty offered by grapevines, and it's no wonder that one of my favorite places to dine al fresco in Livermore is the Garre Cafe. Enjoy everything from small bites to salads and sandwiches to full entrees on their sunny patio with vineyard views. Other delicious places to dine outdoors include Uncle Yu's at the Vineyard and First Street Ale House.
Provided you purchase a bottle of wine and follow their guidelines, several Livermore wineries welcome picnics on their grounds. Whether you're visiting with two-legged or four-legged children, a favorite family-friendly option is Retzlaff Vineyards.
Another picturesque place for a picnic is Rodrigue Molyneaux, with shade trees, colorful flowers, and horses on the adjacent property.
Pro Tip: For a picnic that goes beyond a red-and-white-checkered tablecloth draped over a wooden table, rent the grape arbor at Concannon Vineyard.
Where To Shop In Livermore
Just south of Interstate 580, you'll find Northern California's largest luxury outlet mall. Named for the coastal city about 45 minutes west of Livermore, San Francisco Premium Outlets is home to more than 180 stores, including sought-after premium brands like Burberry, Prada, Coach, Gucci, Kate Spade New York, Tory Burch, Ralph Lauren, Versace, Nike, Michael Kors, The North Face, and more.
Pro Tip: The San Francisco Premium Outlets include several dining options to provide enough nourishment to shop until you drop. You'll find food court favorites, like Auntie Anne's and Cinnabon, and popular chains like Starbucks Coffee, Subway, and Chipotle. There are also healthier options, like Green Leaf's and Bananas with made-to-order salads, grilled paninis, and smoothies.
Where to Stay In Livermore
For a unique place to stay in Livermore, check out The Purple Orchid Wine Country Resort and Spa. Surrounded by rows of grapevines and rolling hills on the eastern edge of town, each luxurious suite includes a fireplace and soaking tub. Each evening includes an "Olive and Vino" hour, and each morning starts with a delicious breakfast.
Livermore hotels also include a wide range of national chains, including Home2 Suites by Hilton, Hampton Inn, Best Western, and Holiday Inn Express.
Further Reading: