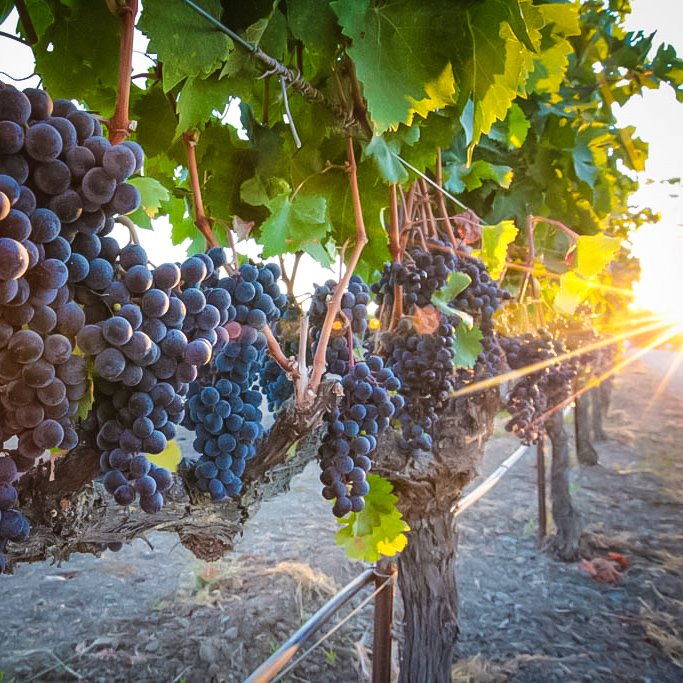 You've got your sights set on a California wine getaway, and you've got a lot of options.
From Mendocino County to Malibu, California produces about 90 percent of the wine made in the U.S. Each year, nearly 24 million tourists flock to the Golden State for wine getaways, spending more than $7 billion on wine adventures that include sipping sparkling wines, swirling full-bodied reds, and savoring port-style dessert wines.
While the Napa, Sonoma, and Santa Barbara wine regions are household names, I'm partial to the lesser-known (yet still amazing) Livermore Valley wineries. Visiting this region is a down-to-earth, affordable experience that is always full of delicious wines. Here are nine reasons why you'll want to consider the Livermore Valley for your California wine getaway.
Because I lived in Livermore for three years and have been back to visit (and drink wine) many times, I could easily write this article based on those experiences alone. However, in early September, the Livermore Valley Winegrowers Association gave me a free-wine tasting pass to use over a weekend, which allowed me a wonderful refresher on several of the wineries mentioned below.
The Livermore Valley Is Closer To San Francisco Than Napa
Just 45 miles directly east of San Francisco, Livermore Valley wine country is about 30 minutes closer to the airport than Napa Valley. So you can cross the Bay Bridge, shoot east on I-580, and be chilling with a chardonnay or sipping a syrah in the Livermore Valley while the folks headed to Napa are still sitting in traffic.
The Livermore Valley Is Less Crowded Than Other California Wine Regions
As one of the most notable wine regions in the world, Napa welcomes 3.5 million visitors to its 600 wineries each year. And in part due to its role in the 2004 Oscar award-winning movie Sideways, the little town of Solvang in the Santa Barbara County wine region swells with more than 1 million visitors (200 times its population) each year.
In comparison, Livermore Valley is home to about 50 wineries and welcomes just 1.53 million visitors each year, making it a less-crowded California wine getaway. That means the roads are less congested, the tasting rooms are less packed, and there's plenty of room to put down a blanket and enjoy a picnic on the lawn of your favorite Livermore Valley winery.
The Wine In The Livermore Valley Is Just As Good (Maybe Better)
Don't let the road less traveled to the Livermore Valley fool you: The wine produced across approximately 4,000 acres of vineyards in one of California's oldest wine regions is just as good as anywhere else in the Golden State. In fact, some might say it's the best of the best.
Did you know that it was actually a bottle of Livermore Valley wine that was the first California wine to win a competition in France? You read that right! Nearly a century before Napa's Chateau Montelena and Stag's Leap Wine Cellars won the Judgment of Paris in 1976, Livermore's Cresta Blanca Winery was the Grand Prix winner at the 1889 Paris Exposition.
Unfortunately, Cresta Blanca's triumph turned into a tragedy with the 18th Amendment. Founded in 1882, Cresta Blanca was one of Livermore's original wineries. Its vineyards were planted with cuttings of sauvignon blanc from Chateau d'Yquem and other top Bordeaux vineyards. But despite its pedigreed grapes and its big win in France, the winery was crushed like grapes after harvest under the weight of Prohibition and shuttered. Today the land that produced the world-class grapes that put France on notice that California wines were world-class is now part of Wente Vineyards.
Fun Fact: Livermore's Concannon Vineyard survived Prohibition by producing and selling sacramental wine. In fact, one of these bottles is on display at the National Museum of American History in Washington, D.C.
The Livermore Valley Is A Great Place To Discover New Wines
Because many of the 50-plus wineries in the Livermore Valley are family-owned and operated boutique properties, they produce small lots of estate-grown wines that are only sold directly to consumers. So whether it's the almond sparkling wine at The Singing Wine Maker, the delicious wines named after the McGrails' grandchildren, or the wines poured in a tasting room surrounded by one of the largest California native gardens at Rodrigue Molyneaux, you'll be tasting unique wines you won't experience anywhere else.
Pro Tip: It's important to eat something while enjoying a day of wine tasting, but most Livermore Valley wineries don't offer food beyond a few crispy breadsticks or oyster crackers. Located at the intersection of Tesla and Greenville Roads, Garre Cafe offers quick nibbles — like an antipasto platter or crab cakes — fresh salads, and full entrees to sustain you for a lovely afternoon enjoying the Livermore Valley wineries!
The Livermore Valley Is More Laid-Back Than Other California Wine Regions
Whether you visit one of Livermore Valley's grand dame wineries — think Concannon and Wente — or one of the family-owned boutique wineries, the Livermore Valley has a personable, laid-back vibe unlike any other California wine region I've visited. Perhaps it's because many of the weekend winery visitors appear to be locals. On Friday afternoons, you'll likely see groups of girlfriends who are starting the weekend early at one of their favorite wineries. On Saturdays and Sundays, you'll likely spot families riding their bikes to the vineyards. You might even see families enjoying picnics on the grounds — mom and dad splitting a bottle of wine and the kids playing soccer.
Tasting Fees In The Livermore Valley Tend To Be More Affordable Than Other Wine Regions'
From New York to California, most wineries open to the public will charge a tasting fee. In Napa Valley, tasting fees range from $10 to $150, with an average tasting price of about $20 to $25. But in the Livermore Valley, most wineries charge a tasting fee of only $10 to $15.
Additionally, most Livermore Valley wineries will deduct the cost of your tasting if you make a purchase. But in other California wine regions, like Napa and Sonoma, this isn't always the case.
Pro Tip: No matter what region you select for your California wine getaway, consider purchasing a wine tasting pass that helps you save on wine tasting fees. For $40, the annual Priority Wine Pass offers complimentary and two-for-one tastings at more than 350 West Coast wineries, including nine Livermore Valley wineries. Additionally, the Livermore Valley Winegrower's Association offers an annual passport that may help you save money during your visit.
No Appointment Is Necessary When Visiting Livermore Valley Wineries
While it's increasingly difficult to visit Napa Valley wineries without appointments scheduled weeks in advance of your visit, appointments are rarely necessary to enjoy the wineries of the Livermore Valley. Simply head to the wineries of your choice and enjoy your day!
Pro Tip: The Livermore Valley Winegrower's Association offers an interactive itinerary planner on its website that will help you plan your next California wine getaway.
This Livermore Valley Winery Makes Great-Tasting, Organic-Grape Wine
Retzlaff's Vineyards have been certified organic since 2006, which means their grapes are grown "old school" — without pesticides, herbicides, or fertilizers. Don't miss the opportunity to sip their sauvignon blanc, chardonnay, or port made from 100 percent estate-grown, organically-certified grapes. And with the sweet aroma of sun-drenched honeysuckle, you'll likely want to bring a bottle (or maybe a case) of their chardonnay home with you!
Livermore Valley Wineries Offer Experiences Beyond Wine Tasting
In addition to sitting at the bar, swirling, sniffing, and sipping (or spitting) wine, Livermore Valley wine country offers several seasonal experiences you might want to plan into your next California wine getaway.
In late spring, many Livermore Valley wineries participate in Wine and Wags, a day of fun for dogs and their wine-loving owners. Not only can visitors bring their own four-legged friends, but local shelters and animal rescue organizations promote adoption by pairing up pups that need homes with participating wineries.
In late summer, enjoy Taste Our Terroir, a food-and-wine pairing competition with activities and events spanning four delicious days.
And as the winter holidays approach, come celebrate Holidays in the Vineyards. During this annual event, the wine tasting rooms at Livermore Valley wineries are filled with seasonal spirit, holiday decorations, and festive music. They participate in U.S. Marines' Toys for Tots program and offer special events from food and wine pairings to painting classes.
Pro Tip: If you want to take a break from wine tasting, the San Francisco Premium Outlets are located in Livermore, California. Featuring upscale shops like Burberry, Coach, Gucci, Prada, The North Face, and more, you can save big on some of the most coveted brands in the fashion industry.
From quality wines to a laid back vibe and more affordable wine tasting fees to fun seasonal events, there are so many reasons to consider the Livermore Valley for your next California wine getaway!