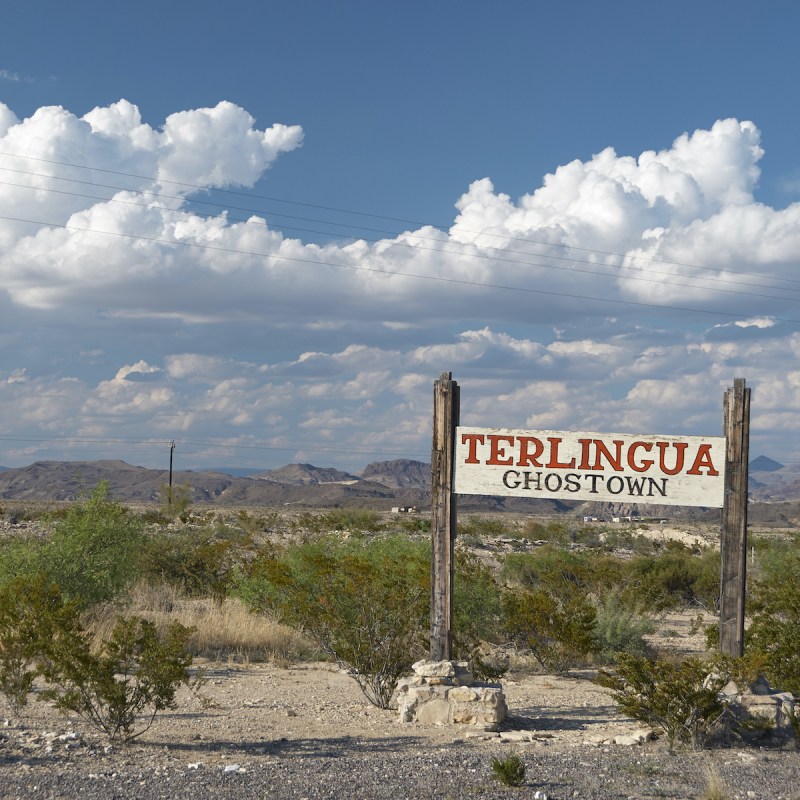 I thought Montana was big until I moved to Texas. When I began planning a trip to Big Bend National Park, I discovered the park was almost a 10-hour drive from my house near Houston.
Since Big Bend ranks in the top 10 for the biggest national parks in the lower 48, I expected getting around to its attractions would take time; thus, staying in or as close to the park as possible became a top priority. My friend, a fellow outdoor enthusiast, photographer, and adventurer, and I wanted to spend our time enjoying outdoor activities in the park rather than driving to and from it. Visiting Santa Elena Canyon, hiking along the Rio Grande, and photographing the Chihuahuan Desert's blooming cacti were on the list.
A quick search showed the park had only one lodge — Chisos Mountains Lodge — a coveted place to stay with only 72 rooms, a restaurant, and a central location. Reservations for rooms opened in June for the following year. Needless to say, since I was planning the trip just a month prior, I missed that deadline and the chance to stay there. The reservation clerk politely told me I could call the day before my arrival in case someone canceled. He stopped short of saying I had a snowball's chance in hell to get a room, but it was implied — and he was right. March and April are exceedingly popular months to visit, he said. It's not too hot, and the bluebonnets are blooming.
RVing, camping, and backpacking are good options if you have the gear and inclination, but I lacked the gear and campsite reservations that you need to make well in advance. (As an aside for backpackers and campers, you can either stay in designated campgrounds or get a backcountry pass. For more information, visit Big Bend's website.)
Then, I hit the jackpot in the town of Terlingua, nicknamed Terlingua Ghost Town. I had read about an annual chili cookoff in a ghost town, never realizing Terlingua was just 7 miles from the park's boundary. My "Oh, no, I can't find a place to stay in Big Bend next month" became "I get to see Terlingua and Big Bend!"
By necessity, I stayed in Terlingua; by choice, I'll return on my next trip to Big Bend National Park and Big Bend Ranch State Park. Here are the reasons Terlingua was the perfect place to stay when visiting Big Bend National Park:
1. It Lives Up to Its Motto: Viva Terlingua!
In reading about this tiny town, I'd seen it referred to as Terlingua Ghost Town. Turns out, it's both a living (and lively) town and a ghost town.
Terlingua began as a mining town in the 1800s. Its population swelled to 2,000 people in 1900 with the discovery of cinnabar, a form of mercury noted for its red color, that the Chisos Mining Company would mine. The last of the mines ceased their operations after World War II ended. When the last of Terlingua's residents moved away, the town became a ghost town.
In the 1960s, a few people settled in Terlingua — whether they were looking for plenty of open space, a beautiful view of the mountains, easy access to Big Bend, or freedom from traffic, I can't say. Terlingua certainly has all of those. Those early re-settlers resurrected the ghost town, started the annual chili cook-off in 1967, and put the town back on the map as Terlingua Ghost Town.
Terlingua, population of 110, is authentic, artsy without attitude, and full of character. Mom-and-pop establishments are the norm, with no Starbucks on the horizon. It certainly lives up to its motto of "Viva Terlingua!"
2. Unique Terlingua Accommodations
If you'd like to stay in an adobe guest house, you'll find it here. If you favor glamping, you'll find that, too. And if you want to stay in someone else's camper, you can do that as well.
Basecamp Terlingua
Terlingua is all about unique lodging. You won't find multi-story hotels and chain motels. Take, for example, the climate-controlled Bubbles, Tipis, and Lotus Tents at Basecamp Terlingua. All of them fill fast, especially from March to May and November during the chili cook-off. The Bubbles with unrestricted views of the night sky are immensely popular.
Basecamp Terlingua also offers casitas, a retro trailer, and campsites.
La Posada Milagro Guesthouse
La Posada Milagro Guesthouse was built upon an old foundation remaining from the town's mining days. It has six guest rooms and great outdoor spaces from which to admire the mountains and night sky. It is pet friendly and within walking distance to the town's restaurants.
Bonus: Rent A Camper
I opted to stay in a caravan offered through Airbnb. Staying in a rented camper — whether through Airbnb or RVShare — is all fun without the responsibility of ownership. The camper had two separate sleeping areas — a perfect arrangement for my situation. It had a full bathroom, a kitchen, an outdoor sitting area, a picnic table, a fire pit, and a grill. It did not have Wi-Fi, but I had uninterrupted cell service.
3. Terlingua Restaurants
Even if you're not in town for the chili cookoff held annually in November, Terlingua has several restaurants to choose from.
Starlight Theatre Restaurant And Saloon
The Starlight Theatre Restaurant and Saloon serves steaks and burgers, antelope strips, and chicken. They have live entertainment Monday and Thursday through Saturday. A number of big names have performed here.
Pro Tip: Add your name to the waitlist, then browse in the Terlingua Trading Company next door. They accept reservations for parties of 10 or more. The restaurant is wheelchair accessible.
High Sierra Bar And Grill
High Sierra Bar and Grill serves Tex-Mex food both indoors and on their patio. They have live entertainment on weekends. Check out their Facebook page for upcoming performers.
Taqueria El Milagro
Taqueria el Milagro serves tacos, Tex-Mex, burgers, and hot dogs from 5 p.m. to 10 p.m. Wednesday through Saturday. Dining is outdoors at picnic tables with a view of the mountains. If you want more than soft drinks or tea with your tacos, it's BYOB.
Espresso Y Poco Mas
For breakfast, visit Espresso y Poco Mas, a quaint cafe in a rustic setting. Dining is outdoors in a garden setting on their shaded patio. They're open from 7:30 a.m. to 2 p.m. every day.
Bonus: DB's Rustic Iron BBQ
Between Terlingua Ghost Town and Study Butte, a neighboring town on the way to Big Bend, check out DB's Rustic Iron BBQ. Their brisket comes highly recommended.
4. Terlingua Trading Company
Earlier, I mentioned Terlingua Trading Company, located next to the Starlight Theatre. Terlingua Trading Company is an entire mall in one rustic room, with different rooms serving as galleries for jewelry, Christmas decorations, gifts for cooks, and clothing. It has an impressive book and map room where you could easily pass the time while you're waiting for a table at the Starlight Theatre.
They don't seem to mind if you buy a cold brew here and quench your thirst while you browse through their book collection.
5. Earth And Fire Gallery
Near Espresso y Poco Mas, the Earth and Fire Gallery is an art gallery that showcases work by local photographers, jewelers, and painters. The store also imports handicrafts from Mexico.
Closer to Study Butte, Quilts by Marguerite sells handmade quilts in a variety of sizes and motifs. Local art, mainly framed fine art photography, is for sale here, too. The store doesn't have a website, but hours listed are Monday through Friday 10 a.m. to 5 p.m., Saturday 10 a.m. to 4 p.m., and Sunday 1 p.m. to 4 p.m.
Pro Tip: For the mundane things in life, like groceries and gas, head to Study Butte. A gas station and limited market with some souvenirs is at the junction of Highways 170 and 118. Highway 118 continues on to Big Bend's Maverick Junction.
Also on Highway 118, the Cottonwood General Store has groceries, firewood, camping gear, and a Kuerig ready to brew a cup of coffee.
6. Historical Sites
Scattered ruins from Terlingua's past remain throughout the town and provide evidence that the town was once much larger than it is today. In fact, remnants of stone houses are intermingled among the inhabited buildings, and you can explore them freely.
Terlingua Trading Company has a small museum that briefly covers the town's history through newspaper articles. Well before the men mining mercury days, dinosaurs roamed. A few fossils are on display.
Registered as a National Historic Site, the Terlingua Cemetery is a popular attraction. Some graves are ornate. Some are simple piles of stones marked with wooden crosses. It makes for an interesting backdrop for night photography. If there are, in fact, ghosts in town, they didn't seem to mind the intrusion.
7. Terlingua Chili Cookoff
As CASI's (Chili Appreciation Society International) website states, they're all about chili, charity, and fun. Officially, the first Saturday of November is the big chili cook-off, but the festivities begin the Wednesday before.
If you plan to visit Big Bend this week and stay in Terlingua, book your rooms well in advance.
Pro Tip: Terlingua Ghost Town is near the west entrance to Big Bend National Park. The nearest city with an airport is Odessa, serviced by the Midland-Odessa airport 239 miles away. Alternatively, El Paso is 300 miles away.