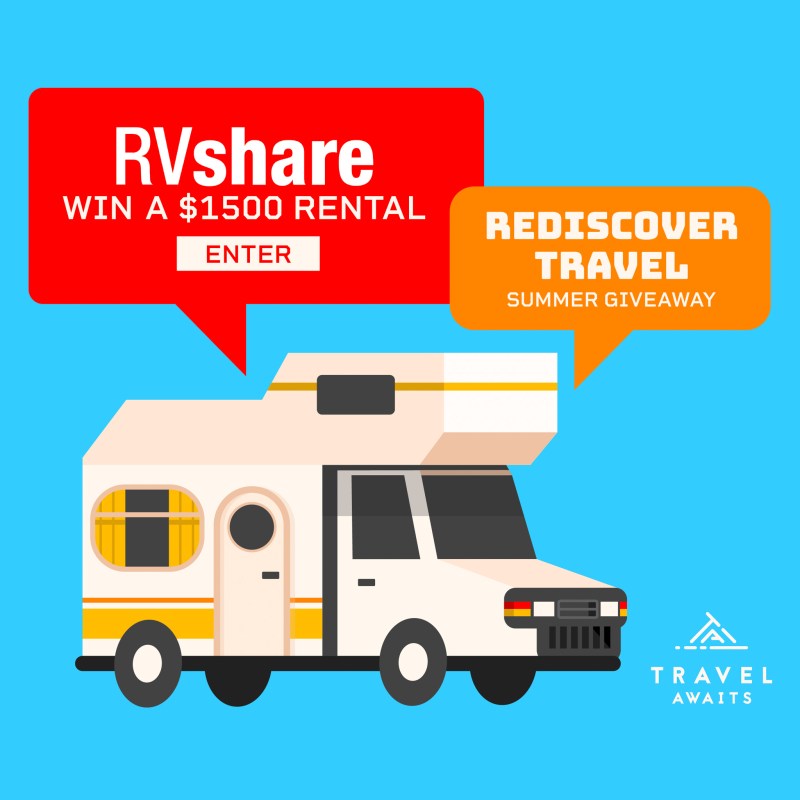 It's time to hit the road this summer, and RVshare and TravelAwaits want to help you plan an exciting and safe trip. Rediscover the country when you win $1,500 toward an RV rental from RVshare.
RVshare is the world's first and largest peer-to-peer RV rental marketplace. With thousands of satisfied customers and a broad inventory ranging from travel trailers to luxury motorhomes, RVshare has the perfect RV for your vacation, tailgate, or temporary lodging needs.
If you aren't comfortable driving an RV or pulling a camper, RVshare can help you with that, too! Some RV owners will deliver directly to your desired location. RVshare is also a great option if you've been thinking about buying an RV but want to give the experience a try first. If you're an RV owner who's looking for some extra cash, RVshare will support you in renting out your RV to eager travelers.
To learn more about RVshare, visit their website here.
To read more about RV travel, check out these articles: