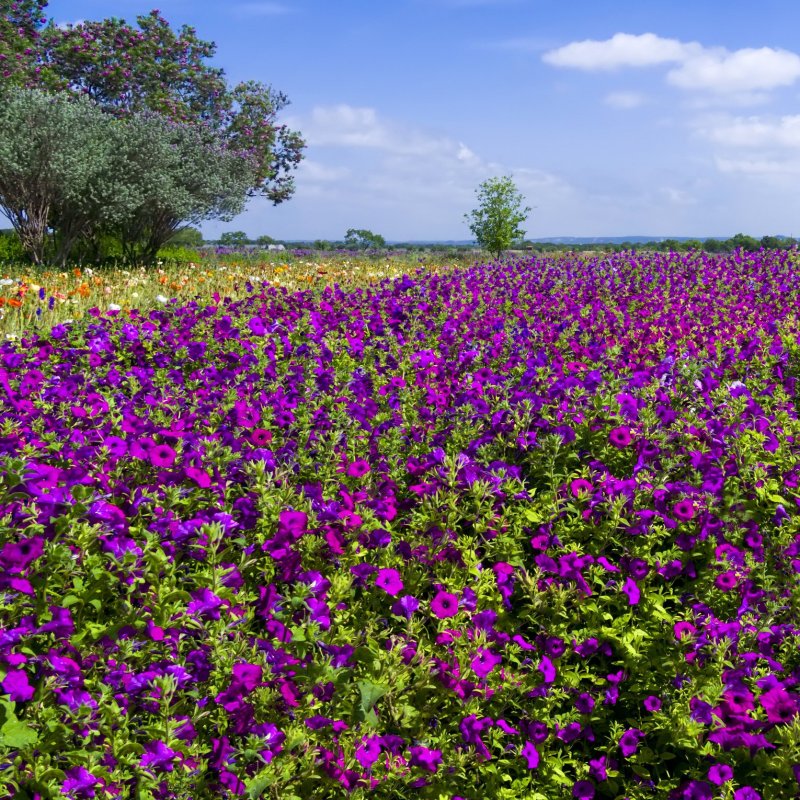 Located in the heart of the Texas Hill Country, Fredericksburg offers wineries, charming shops, fine dining, and German heritage, all in a beautiful and historic setting.
If you visit during the spring, you'll be treated to a spectacular show of wildflowers, including Texas's famous bluebonnets.
I was recently invited on a press trip to Fredericksburg, and I had a wonderful time. Here are some of the many things visitors should do in this delightful area.
Learn About The Town's Rich History
Founded by German immigrants in 1846, Fredericksburg has a remarkable history starring pioneers, Native Americans, and veterans of the Pacific theater. Upon settling in Fredericksburg, each settler received a lot in town as well as an additional 10 acres outside of town. The settlers made a peace treaty with several of the local Comanche tribes that allowed the townsfolk to farm the land along the Llano River. In return, the Comanche people were allowed to visit the town at any time.
Since many farmers would drive into town to shop on Saturdays and attend church services on Sundays, Sunday houses were built for use on weekends and religious holidays. Today, you can step back in time at the Pioneer Museum, where you'll find a collection of preserved structures from the 19th-century German pioneer days, including the Webster Sunday House. The Gillespie County Historical Society runs the museum and hosts community events focused on education and historic preservation.
The National Museum of the Pacific War, the only United States institution dedicated exclusively to telling the story of the Pacific theater in World War II, draws more than 150,000 visitors annually. Join a guided tour to view the renovated Pacific Combat Zone, a realistic environment that gives visitors a deeper understanding of the momentous struggle between the Allied and Japanese forces that took place on the islands of the Pacific.
Several annual events also offer a taste of the city's history, including the Gillespie County Fair, an Oktoberfest celebration, and various food and wine festivals.
Explore The Texas Hill Country
Whether you bicycle the backroads of Luckenbach, Texas, or take a scenic drive through the Texas Hill Country on a photography tour, you'll see local wildlife and plenty of cacti. End your bike ride or drive at the watering hole made famous by Waylon Jennings and Willie Nelson's 1976 country hit "Luckenbach, Texas." Tour the local dance hall, post office, and beer joint, and take in some live music in a lively Texas atmosphere.
If you visit in the spring, you'll see fields of colorful wildflowers — bluebonnets, Indian paintbrushes, buttercups, and more — across the landscape. Stop at Wildseed Farms to walk the paved paths and view the gorgeous fields of wildflowers grown there.
If you're an especially active traveler, hike to the top of Enchanted Rock, the second-largest granite dome in the U.S. An easier hike is the Enchanted Rock Loop Trail, where you can still enjoy the views from this rock formation.
Taste The Local Wines And Brews
Named one of the 10 best wine travel destinations by Wine Enthusiast, the Fredericksburg area is famous for its Texas Hill Country wines and hosts more visitors than any wine region in the country except Napa. There are more than 50 wineries and tasting rooms in Fredericksburg and Gillespie County. Wine Road 290 will take you to some of the award-winning wineries, but if you're only in the area for a short time, plan to head to one of the town's many tasting rooms.
If you prefer a stiff spirit or brew, head to Altstadt Brewery, which serves up German-style beer and food and offers tours and live music. In town, there's Elk Store 1895 Winery and Distillery, where two Czech brothers produce small-batch gin, rum, whiskey, and more. At this wine and spirits bar, you can choose from craft cocktails made from distilled spirits or from more than 100 wines from all over the world.
Visit The Texas White House
Visit the Lyndon B. Johnson National Historical Park, known as the Texas White House, to see where the 36th president of the United States conducted much of his business.
Then continue your tour at the Lyndon B. Johnson State Park & Historic Site, where you can visit the Sauer-Beckmann Living History Farm. This working farm takes visitors back in time to the pioneer days of the 1800s. Employees wear period clothing while carrying out day-to-day duties like curing meats, baking bread, and making soap. Visit to see what life was like for the average German-American farm family.
Eating In Fredericksburg
Great food and wine are everywhere you turn in Fredericksburg, and you'll find a variety of American, Tex-Mex, and German restaurants from which to choose.
Here are some of my favorites.
Emma + Ollie
Rebecca Rather, known as the Pastry Queen, owns Emma + Ollie, a delicious breakfast and lunch spot. Stop by to pick up some pastries to go, or browse the full menu of sweet and savory items. I love the Tomato Toast, featuring fresh-toasted sourdough topped with CKC goat cheese, bacon jam, roasted tomatoes, arugula, and an over easy egg. Fresh beignets are available all day.
Tubby's Icehouse
Tubby's Icehouse is known for its Caribbean-style street food and laid-back atmosphere. An extensive wine and beer list complements menu items like the curry shrimp taco, with red curry, coconut shrimp, carrot slaw, herb salad, and peanuts. It's like being on the islands — in the heart of the Texas Hill Country.
Farm Haus Bistro
Located at the Fredericksburg Herb Farm, the Farm Haus Bistro features an American menu with French and Italian influences. The meals are prepared using locally grown fruits, vegetables, and herbs.
German Favorites
Thanks to Fredericksburg's German heritage, you'll find numerous authentic German restaurants in town. A local favorite is the Auslander Restaurant and Biergarten, which has been serving up Bavarian cuisine for more than 20 years. Another solid choice is Otto's German Bistro, which offers gourmet German fare made from locally sourced produce and meats.
Where To Stay In Fredericksburg
Fredericksburg is home to almost 800 lodging options, many of them bed and breakfasts. Each has its own charm. Visit the Fredericksburg tourism site to learn more.
Here are a few unique places to lay your head.
Barons CreekSide
Barons CreekSide, a log cabin village set on 26 rolling acres, is just a short drive from Main Street and features its own vineyard.
Hangar Hotel
The funky Hangar Hotel is located next to the Gillespie County Airport. Owned by a pilot, the hotel has an aviation theme, and you can sit on the patio and watch the planes land.
Fredericksburg Herb Farm
At the Fredericksburg Herb Farm, you can stay in a Sunday Haus Cottage set in a garden environment. Stroll the gardens, get a spa treatment in the 5,000-square-foot destination spa, or dine at the on-site restaurant. The property is located near downtown Fredericksburg.
Belle Maison
Located in the town's historic area, just a short walk from Main Street, Belle Maison is a luxurious bed and breakfast with French perennial gardens in both the front and back.
Chuckwagon Inn
The Chuckwagon Inn, built in 1854, was originally a dogtrot structure with a dirt floor between a bedroom and the kitchen. The old milking shed and barn are now bed and breakfast suites. Enjoy a hearty made-from-scratch breakfast each morning at this rustic getaway, located just a few miles outside the downtown area.
Planning a trip to the Texas Hill Country? Make time for lively Austin and historic San Antonio.