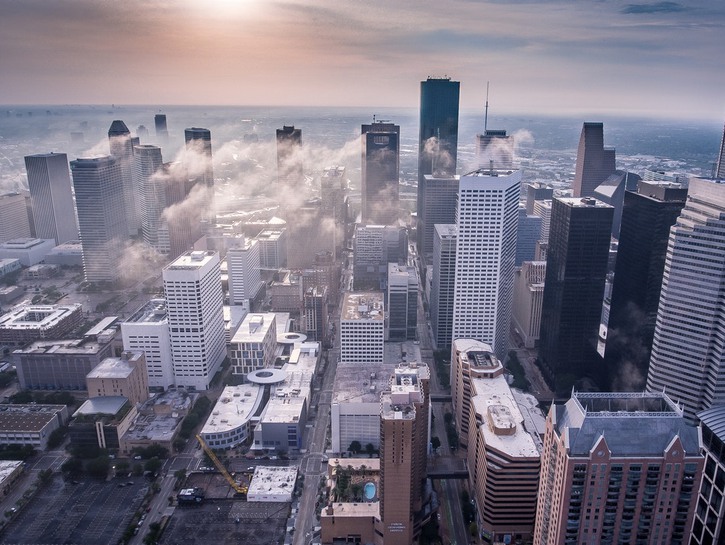 In recent years, events like the South By Southwest festival have made Austin one of the fastest-growing tourist destinations in the country. But that doesn't mean the red carpet is all it has to offer…
1. Museum Of The Weird
Originally the brainchild of local artist-entrepreneur Steve Busti, this funky freakshow lives up to its name. Austin's Museum of the Weird is an eclectic collection of artifacts that, true to its dime store museum nature, blur the line between real pieces of history and bizarre creations straight from the mind of its owner.
Unlike the more glamorous, high-brow art museums one is likely to find downtown, the Museum of the Weird represents a kitschy, fun, somewhat nostalgic experience reminiscent of a strange circus act. In it, you can find everything from "feejee" mermaids to the campy prop monsters from your favorite horror films of the 60s and 70s. Not only will you get to immerse yourself in a world of true oddities, you will get to experience one of the nation's last remaining dime store museums.
2. Cathedral Of Junk
We have all heard the phrase "one man's trash is another man's treasure." Perhaps no one place better embodies this statement than the Cathedral of Junk, a collection of discarded relics lovingly curated to represent the city of Austin like no other display could. Much like its name and general premise, the man-made tower enjoys an unlikely location; the backyard of creator Vince Hannemann's home. For decades (beginning in the late 1980s), Hanneman has scoped out the local region in search of trash to add to the massive art installation that has now grown to form a multi-story castle of sorts.
From a practical standpoint, this is a fantastic activity to add to any trip to Austin. Vince only asks that visitors contribute a $5 donation per adult in exchange for unlimited access to his life's work. The venue, which has miraculously been deemed structurally sound by the city, has hosted parties, corporate events, and yes, even weddings. Let's face it: there's no better way to get in touch with the most authentic side of a city than by exploring a tower made of its trash.
3. Uncommon Objects
When visiting a new city, how often are you presented with the opportunity to take a piece of its history home with you? With the aptly-named Uncommon Objects antique mall, you can do just that. This quirky collection of vendors combine to form not only as one of the world's coolest souvenir shops, but also a bit of a tribute to the oddball culture of the city itself.
Even without spending a single dime, shoppers can learn a lot about Austin simply by exploring the 24 different booths set up inside the curiosities shop originally founded by Steve Weiman, a former prop finder for the Chili's restaurant chain. Weiman's kitschy Texas taste manifests perfectly in the vintage pinball machines, wall-mounted antler racks, and bold costume jewelry all available for sale at the mall. Whether Americana suits your style or not, one thing is certain: visitors would be hard-pressed to find a better place to hunt for souvenirs to take back home.
4. Congress Bridge Bats
Given that its generally portrayed as a sprawling, hipster-dense Western metropolis, one might not think to associate Austin with stunning wildlife. Fortunately, the city offers something for everyone — even nature lovers. Those seeking a once-in-a-lifetime experience are sure to find it with the famously massive colony of bats huddled up along the Congress Avenue Bridge. The group, compromised of an estimated 1.5 million Mexican free-tails, makes for one of the largest urban bat colonies in North America. Needless to say, a bat metropolis isn't something you see every day.
Onlookers hoping to maximize their chances of witnessing the bat colony in flight would serve themselves best by choosing hot, dry nights in August to visit. Fortunately, due to its increasing popularity as a tourist attraction, there are information kiosks located just east of the bridge that can provide guidance as well.
5. Mueller Sunflowers
In line with the innovative attitude that dominates Austin, this special attraction combines technology, art, and even nature in a way unlike any other. What may initially appear to be just some vague technological figures stationed alongside Interstate 35 during the day come to life at night, bringing a whole new beauty to the humble shopping center they adorn.
These are the Mueller Sunflowers, a futuristic garden of faux-flora made of giant blue LED lights which are powered by solar energy. In addition to acting as a beautiful light display and art installation, the flowers actually serve a purpose as well: the energy they harness is returned to the city's power grid. Since their birth, the garden has produced enough energy to offset over 450,000 miles worth of carbon emissions from the average American car. That's a cause worth getting behind.
Austin is a city that boasts a rich tapestry of art, culture, and history just waiting to be explored. In an environment this welcoming, why not try something new on your trip to the city. What you learn may surprise you.