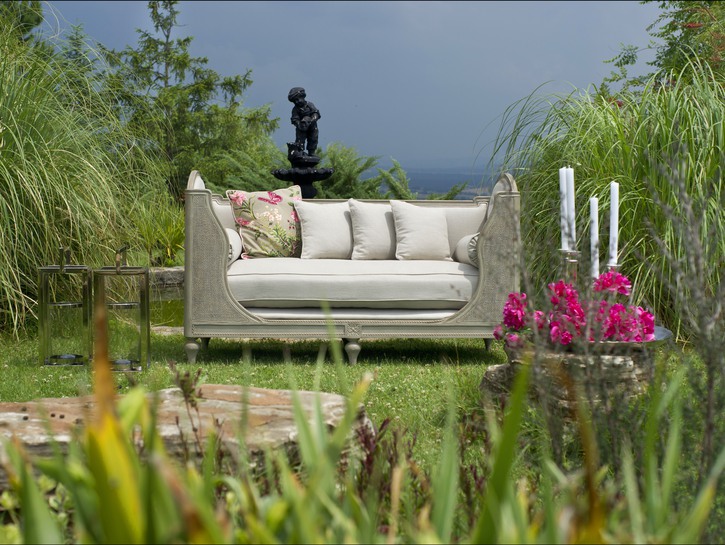 Club floors, also known as business or executive or members' floors, are traditionally reserved for business travellers or loyalty reward members, but virtually any guest can stay there provided they're willing to spend just a little extra. That small additional investment can provide a tremendous rate of return — and some delicious experiences too!
Welcome To A Secret Club Where Anyone Can Be A Member
It's been over five years, but I'll never forget how my colleague Pat regaled me with tales of her girls' getaway to Las Vegas. Free wine, free food, VIP attention. Exactly how much was Pat spending at the casino to get those comps? Turns out, she and the girls didn't hit the slots once! They paid a little extra for a room on the hotel's club floor and spent the week being treated like stars.
In-the-know travelers like my friend Pat know that club floors almost always offer free breakfast, complimentary happy hour drinks and appetizers, and sometimes even a special afternoon tea — plus lots of other perks too. Crafty travellers can easily spin these complimentary nibbles into a hearty early dinner and sometimes even lunch too! In cities like Las Vegas, where a simple order of coffee and pastries can run into the double digits, upgrading to a club level room makes sense for caffeine access alone.
It's Time For Drinks, And Lots Of Other Perks!
And Vegas isn't the only city where a club floor room can result in substantial savings. Travel blogger Paula Morgan raves about the value of club floors in various hotels across Kuala Lumpur. While the local food is affordable, a glass of wine in Kuala Lumpur can cost more than $10.
"In Kuala Lumpur," Paula says, "because the hotels are so affordable and alcohol is so expensive, [it is] cheaper to pay $20-30 a night more for a club room and get a free happy hour every night from 5-8pm." Splurging for club floor access clearly pays off at happy hour!
Having breakfast and light dinner included in your costs also pays off in more ways than one. Travel writer Jennifer Dombrowski points out that lunch is generally the most affordable and value-priced meal of the day. Indulging in fine restaurants suddenly becomes a lot more affordable if you shift your habits and splurge at lunchtime.
As Jennifer reports: "The happy hour and appetizers are my favourite perks. If I've eaten my main meal for lunch and don't feel like going back out for dinner, you can typically easily make a meal out of the food available."
Food is an undeniable perk of all travel activities, but the benefits of being on a club floor don't stop with dinner. There are plenty of conveniences and cost-saving bonuses to enjoy, including complimentary Wi-Fi and sometimes even waived resort fees. Floor-specific staff, including a dedicated concierge, are on hand to help with everything a traveler could imagine, which might include private check-in, bespoke activity bookings, and even unpacking your bags and ironing your clothes (really!). The staff will also offer you complimentary services for which other guests are charged a nominal fee, like printing boarding passes and sending faxes. If your hotel bill normally includes a number of small charges for miscellaneous services, paying for a club floor room will save you money in the long run.
The Plush Life Is Yours For The Taking
If it sounds like living the club floor life is addictive, you're absolutely right! Several travel writers I spoke with say that they maintain loyalty status with several hotel chains, just so they can have complimentary club access!
"We purposely maintain status with several chains just for the upgrade perks like that," veteran blogger Erin de Santiago told me. "Often times, we don't pay for the upgrade, as it's automatic. Often times a separate check-in is one of the big perks — you get ushered up to the club lounge and sit back with a drink while checking in."
Hyatt, Fairmont, and Marriott are favourites among the club-hopping travel pros, but those who love boutique hotels will also find something that suits their style. There are club floors that cater to families, to travellers with pets, and even nature lovers. Club floors may have started as a perk for business travellers but, as savvy folks like Pat and others well know, everyone is welcome now.
Between the snacks, sweets, and services, paying for a club floor room is a savvy financial move for value motivated travellers, but it's not ideal for everyone. If your idea of travel bliss is exploring a different tiny diner or neighbourhood cafe every day, the convenience of a club floor breakfast will be lost on you. If you're travelling for business and spending every waking hour at a conference, you won't have the opportunity to sneak away for the complimentary happy hour. If you love privacy and planning, you're unlikely to seek out the concierge for travel advice or ask the staff to unpack your bag.
But if you do have the time for some extra pampering, if you want your hotel to be as much a part of your travel experience as the destination itself, and if you go flat out during the day but love to start and end the day on a relaxing note, upgrading to a club level floor can help you save money and create some lifelong travel memories.