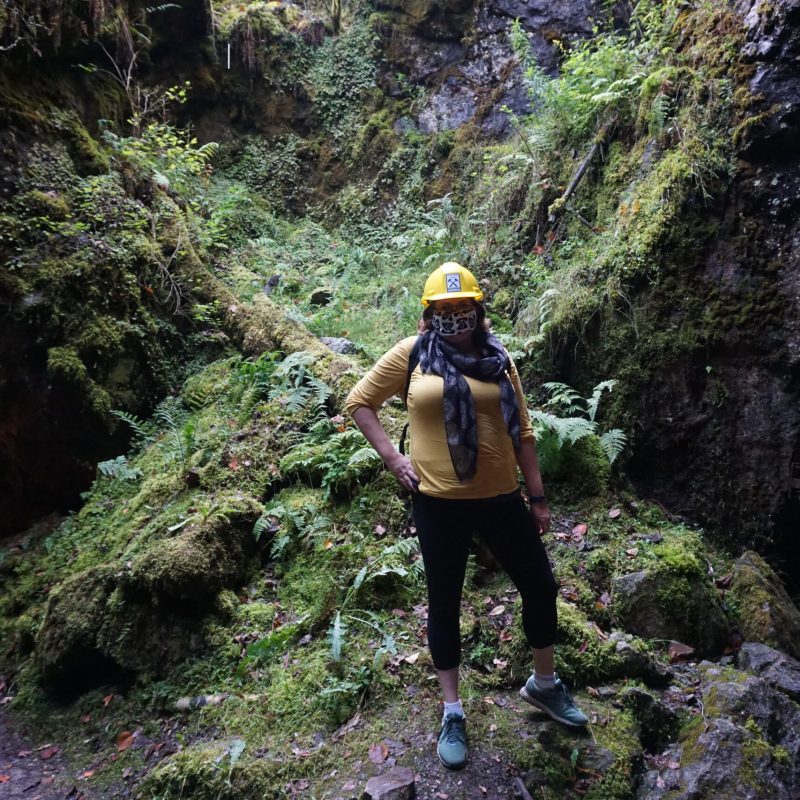 I'm not exactly what you'd describe as a rugged adventurer. I'm much more at home in a museum coffee shop than roughing it on the road less traveled. But over the last few years, I've found myself compelled to spend more time outdoors. My hiking efforts started small and, frankly, they still are in many ways. I'm good to go out on the trails for a few hours before I'm antsy to move on to something else (and sometimes that "something else" is my couch).
However, all those short treks were transformative. I gained the confidence and experience needed to tackle several segments of Prince Edward Island's famous Island Walk, an epic journey that totals more than 400 miles (though my route was much, much shorter). This is what I've learned along the way in finding affordable, comfortable gear that's perfect for beginners.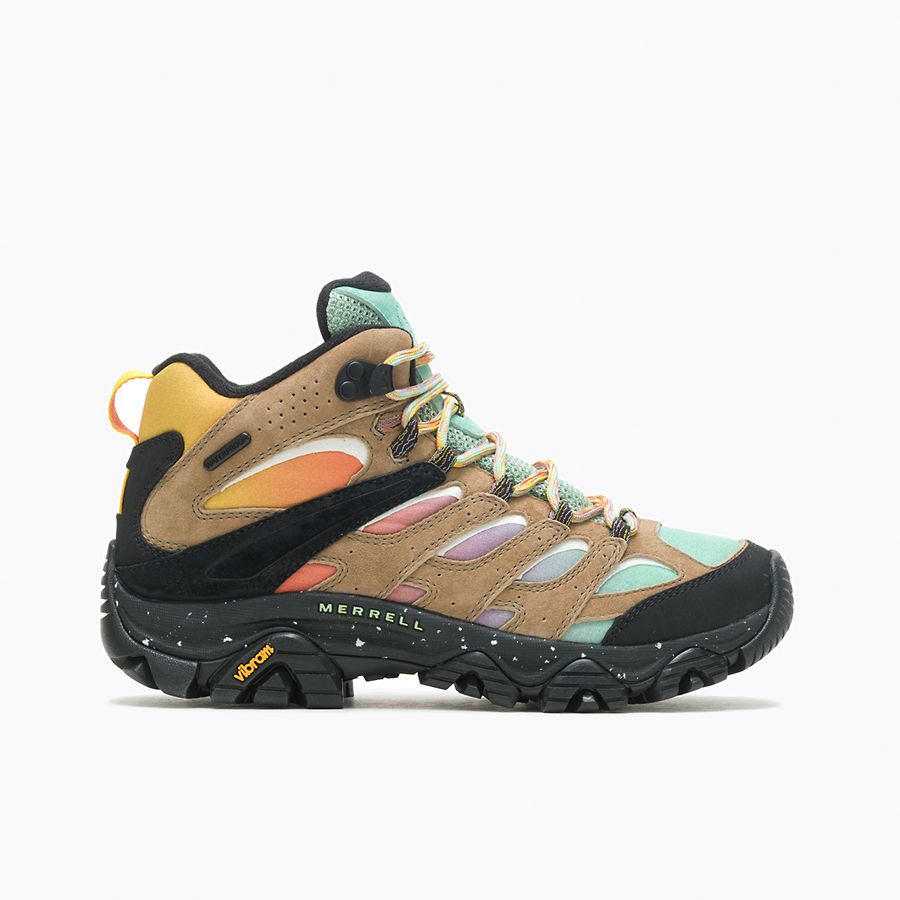 Buy Now
I can't count the number of times I've been on a trail with a reputation for being a tricky hike and I've noticed people wearing the most inappropriate kinds of footwear imaginable. Flip flops, dress shoes, even high heels! I'm all for spontaneous treks, but your feet (and your peace of mind) will be thankful if you go for something a little more substantial.
The good news is that if you're a beginner hiker, you don't need to splash out on expensive hiking shoes or boots; I never have. Pop into an outdoor gear store and be frank with the staff. Explain that you want a supportive, comfortable shoe that will give you confidence on the trails but that you're just as likely to use them for some urban walks or kicking around at the cottage. You don't need their most technical gear! They'll appreciate your honesty. My current shoes are rugged trail running sneakers and they are perfect for me.
Buy Now
Anti-blister hiking socks cost less than $20 and make your feet feel like a million bucks. I love those designed by Wrightsock. They're composed of two thin layers, which rub against each other (and not your skin!), reducing the chance of blisters. 
I also like to bring along a backup pair of socks in a slightly different design in case, by some travesty, I do develop a blister. Plus, nothing is nicer than putting on a pair of dry, warm socks to wear on the ride home.
Buy Now
While you need a comfortable way to carry around all your hiking essentials, your hiking day bag doesn't have to be top-of-the-line. If you're looking to invest in something new, aim for comfortable, adjustable straps and a bright bold color so you don't lose it in the forest! I also personally like having a small exterior pocket for little items like my keys — bonus points if it contains a clip to keep my keys extra secure.
I like the 13-liter Osprey Daylite Daypack. It has a chest strap and waist belt for stability, side pockets for easy access to water bottles, and integrates with other Osprey bags, making it practical for all kinds of travel.
Buy Now
Even if you're convinced you're not going to be working up a sweat and that it's not a sunny day, you absolutely need a hydration system. This can be something as simple as a couple of water bottles from home to a more sophisticated setup involving a backpack.
I love the Platypus brand. The soft-sided reusable water bottles pack flat when they're empty. If you're heating up throughout your hike and need to stash a sweater, you'll have the extra space after you drink through your first bottle.
Buy Now
There is nothing so miserable as hitting the trails in early spring, eager to launch a new season of adventures, only to find out that the mosquitoes have beat you to it and they're happily hanging around the damp forest. Mosquitoes are jerks and that's that. I now keep a container of OFF! Bug Spray in the door of my car so I'm never caught out without some on hand. I also have a stash of Ben's 30-percent Deet Tick & Insect Repellent Wipes in my bag.
You can defeat bugs and sunburn at the same time by wearing long, loose clothing that protects your skin and keeps you cool. I love wearing my Tilley Endurable Airflow hat. Wearing this iconic brand feels like being part of a family. You'll get little nods of recognition from other Tilley-wearing hikers on the trails. Plus, they can take an absolute beating and keep on going.
Buy Now
My first aid kit is tiny, just big enough to contain some bandages, disinfectant wipes, blister pads, and anti-inflammatories. However, I've recently added two important items.
The first is a tick-removal kit. These inexpensive grips can be found at any pharmacy and they're an essential travel item now that ticks seem to be in every kind of habitat imaginable. 
The other is a tensor bandage. I have a slightly dodgy ankle that's caused me some troubles before and I'd rather not think about what kind of misery would await me if I rolled over on the trail. Having a tensor bandage on hand is reassuring for me but for other hikers, it may not be necessary at all.
Buy Now
Let's be honest: 90 percent of the reason I hike at all is because of the food. Everything tastes better outdoors! My dear friend and I have a rule that any hike we tackle must be sufficiently easy that we can trek and drink from our insulated travel mugs at the same time. Yep, we take lattes with us when we hike! Who does that? People obsessed with food, that's who. Obviously, you can't have a hot coffee without some gourmet cookies on the side, so they're always in our pack. 
On a more practical level, nuts, trail mix, energy bars, granola bars, and fresh fruit are all great hiking snacks. I also like cheese and crackers, carrot sticks, and sandwiches. Using a crusty roll rather than traditional sandwich bread will help keep things from getting squished (and a side of potato chips will keep things from feeling too wholesome). Remember to pack out all of your rubbish.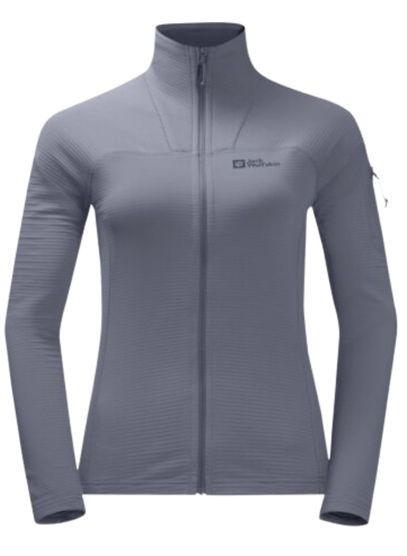 Buy Now
Especially during the spring, it's common to start off a hike in cool temperatures, shaded by trees. However, once moving, I always regret a heavy coat or jacket. I recently purchased this ultra lightweight full-zip jacket and it's become my favorite spring hiking piece of activewear! It works perfectly as a mid- or outer-layer depending on the weather.
This jacket is made from super soft, stretchy polyester and polyamide, designed to trap heat in cooler temperatures while remaining breathable. Plus, when you are ready to strip a layer, it folds into a nice, tidy ball easily fit into any daypack. The sleeve zippered pocket is a very functional addition to stowe your keys or other small personal items.
To continue gearing up for your spring hikes, check out: