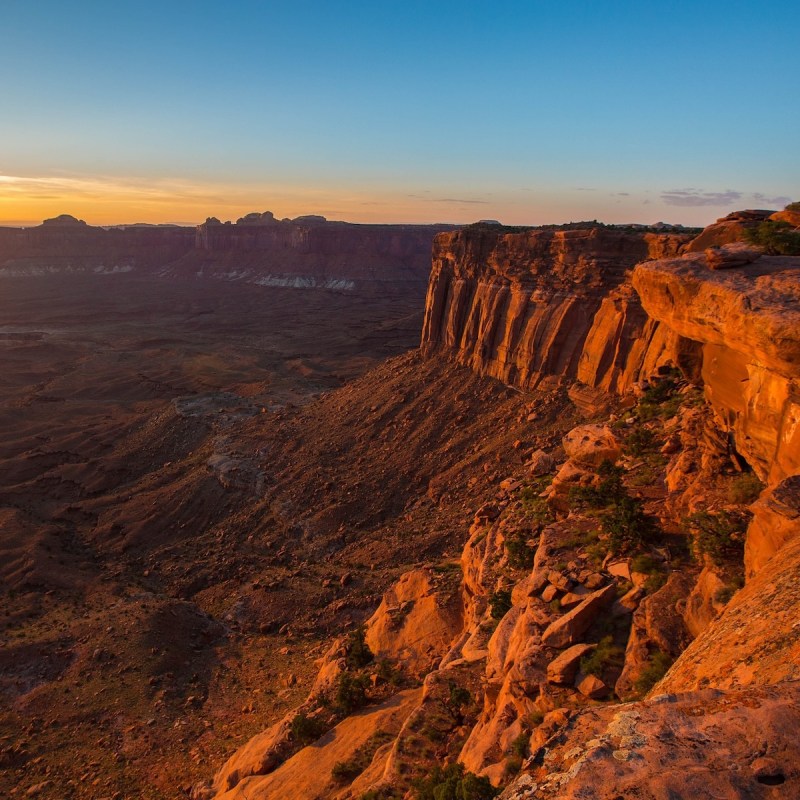 Campers and outdoor adventurers everywhere are always searching for the best places to experience nature. From Acadia to Yellowstone, both hidden-gem and well-known parks around the country can fit the bill. But with so many options from coast to coast, it can be difficult to narrow down your final camping destination. And when it comes to the idea of pure relaxation, it's even harder to make the perfect selection.
Luckily, campground management software company Campspot is here to help. This past week, Campspot released its 2024 Camping Trends Outlook & Destination Index, detailing the camping trends and interests of over 2,800 campers.
Subtitled "The Year of the Calm-Cation," the data yielded trends that show campers want a relaxing experience. "In a recent customer survey, we found that 93 percent of campers feel more relaxed or mentally refreshed after time spent camping versus other kinds of trips," reports Campspot.
Utilizing specific camping factors amongst different types of calm-cations, let's dive into Campspot's findings and discover which locations ranked at the top for camping in the U.S.
About The Data
After surveying several of its marketplace customers, Campspot explored destinations across the country, measured them on five key factors, and ranked them on two different lists — one for "Water-Lust Wellness" calm-cations and another for "Fresh Air, Clear Sky Sanctuaries."
The five key factors in Campspot's data are camping availability, overall ratings and average price, proximity to water, air quality index data and dark skies, and high-speed internet connection.
With these factors in mind, let's dive into the best water-lust and clear sky calm-cations in the United States.
Best Destinations For Water‑Lust Wellness
"Water has long been known for its healing properties and it seems campers take to water like catfish to a muddy creek," says Campspot.
Topping the list for water-lust wellness, Ashland, New Hampshire, is situated near both Little Squam Lake and the Pemigewasset River. The featured Ashland campground on Campspot is Ames Brook Campground, featuring an arcade, a pool, fishing, and much more.
The full list of water-lust wellness calm-cation destinations is as follows:
Ashland, New Hampshire
Auburn, Maine
Grand Rapids, Michigan
Rehoboth Beach, Delaware
Knoxville, Tennessee
Port Aransas, Texas
New Braunfels, Texas
Wisconsin Dells, Wisconsin
Lake George, New York
Navarre, Florida
Best Destinations For Fresh Air, Clear Sky Sanctuaries
"Recent reporting from the American Lung Association revealed a staggering one in four people in the U.S. (aka over 119 million people) live with exposure to health-altering air pollution," continues Campspot. "It's no wonder that camping, often an activity that takes place in a more rural setting, offers so many a literal safe haven."
When it comes to fresh air and dark night skies, Asheville, North Carolina, ranks as the number one camping location. Mayland Earth to Sky Park and Bare Dark Sky Observatory are both in the area and Asheville is within safe distance from major populated cities like Charlotte and Knoxville. Campspot's featured campground in Asheville is Hickory Nut Falls Family Campground with an arcade, showers, a playground, and more.
The full list of fresh air, clear sky calm-cation destinations is as follows:
Asheville, North Carolina
Jamestown, Tennessee
New Braunfels, Texas
Greenville, Maine
Kanab, Utah
Luray, Virginia
Moab, Utah
Sedona, Arizona
Mackinaw City, Michigan
Ellison Bay, Wisconsin
For more camping inspiration, be sure to check out these articles: