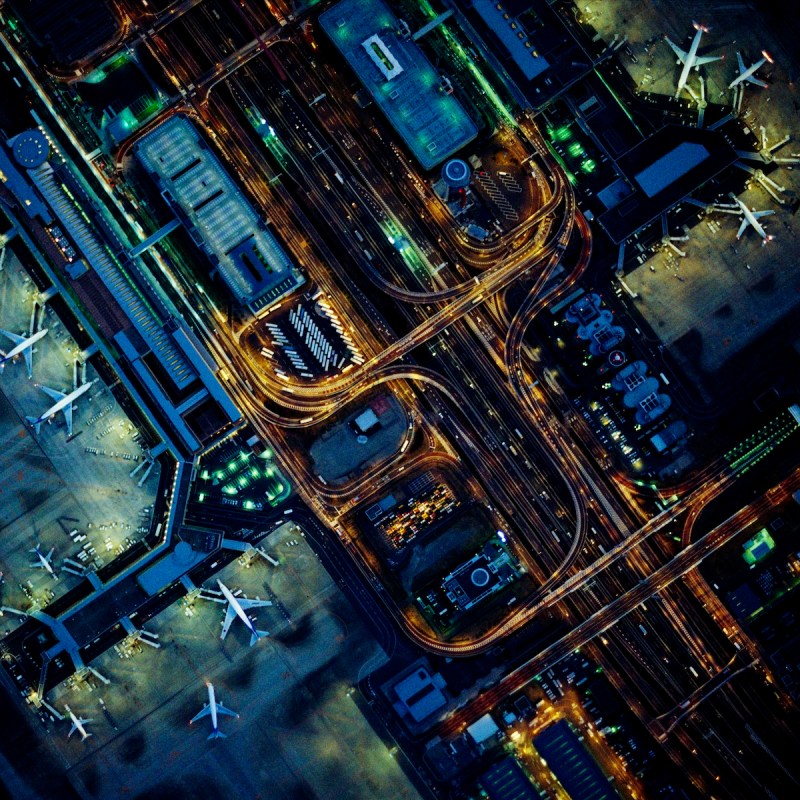 Haneda Airport is the most popular flight hub in Tokyo and two U.S. airlines are looking to cash in. This past week, United Airlines applied to the U.S. Department of Transportation (DOT) to begin servicing nonstop flights from Houston to Haneda Airport. Meanwhile to the northeast, in New York City, American Airlines also applied to begin servicing flights to Haneda.
Between a rapidly growing metro area in Houston and an already booming New York City, these new routes — if approved — will create a new, wide range of airport options for worldwide travelers.
Houston To Tokyo With United Airlines
Currently, the only nonstop flight from Houston to Haneda Airport is serviced by Japanese airline All Nippon Airways.
When it comes to the new route from Houston's Bush Intercontinental Airport via United Airlines, it will be just the third U.S.-operated flight option from Texas to Japan, with two daily flights already operating from Dallas/Fort Worth to Haneda.
Opening up travel at a larger scale, United is hoping to establish itself as a premier mode of transportation from the southern U.S. to Japan.
"Between its steadily growing population and its booming energy and innovation sectors, the Houston area has transformed into a critical hub for both business and leisure travel," said Patrick Quayle, Senior Vice President of Global Network Planning and Alliances at United Airlines. "If awarded by the DOT, this new service will enhance travel options to Tokyo Haneda for consumers across the southern United States and strengthen the economic partnership between Japan and more than 240 affiliated businesses in the greater Houston area."
New York City To Tokyo With American Airlines
While United is hoping to establish U.S.-serviced routes from Houston to Japan, American Airlines is hoping to do the same in New York City. Currently, between New York City and Newark airports, there are five nonstop flights offered to Haneda Airport. However, service from John F. Kennedy Airport to Haneda will allow American Airlines to "become the only U.S. carrier to fly nonstop between the two major airports," according to Travel + Leisure.
"American looks forward to presenting our competitive application to provide new and enhanced service to Tokyo's convenient Haneda Airport," said Molly Wilkinson, American's Vice President of Regulatory and International Government Affairs. "Joining American's existing flights from Dallas/Fort Worth and Los Angeles, JFK to Tokyo service adds an East Coast gateway for flights to Haneda, while offering the largest metropolitan area in the U.S. more options for travel to one of the most important business hubs in the world."
Like United, American Airlines hopes to become the premier U.S. carrier for flights to Haneda, with routes already established in Dallas/Fort Worth.
Between United and American, U.S. airlines are using this opportunity to increase relations with Japan and create more accessibility between the two nations.