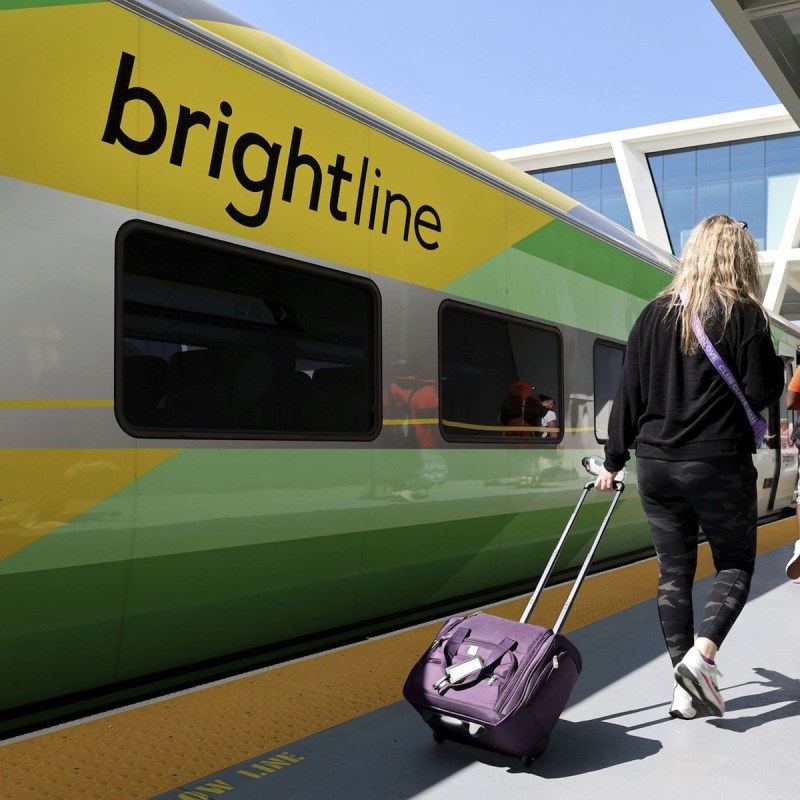 Brightline has recently emerged as one of the premier modes of transportation within Florida state lines. With stations in Orlando, West Palm Beach, Boca Raton, Fort Lauderdale, Aventura, and Miami, this high-speed rail line is the ideal option for travelers seeking easy access to South Florida.
And to make people even more excited about the expanding rail company, Brightline announced its official "Bright Friday" deals last week, featuring fares for as low as $39. Diving into the month-long sale, let's see just how cheap you can find interstate transportation within Florida.
About Bright Friday
Offering separate deals for kids and adults, you can take advantage of Bright Friday through November 27 for advanced trips from now until February 2024. The main deal offers one-way fares from Orlando to South Florida starting at $59, as well as 50 percent off fares for kids.
What's more, Brightline is going all in on Thanksgiving Day, offering adult SMART fares for just $39 and kid fares for $19 on Thanksgiving only. More specifically, travelers wishing to get from Orlando to West Palm Beach will receive an additional 50 percent off reduced fares for travel through November 16.
"Our guests have the benefit of remarkable savings, paired with flexible travel options," said SVP of Marketing and Commercial Strategy Barbara Drahl. "With the holidays upon us, we want to take this time to give thanks to our guests who have made 2023 a memorable year for Brightline."
Outside of Bright Friday, Brightline's fares can reach well over $100 for quick and easy access to South Florida's premier destinations. Take advantage of Bright Friday and see all that South Florida has to offer for any trips through February 2024.
About Brightline
Brightline claims to be the "only provider of modern, eco-friendly, intercity rail in America." Rivaling other high-speed rails across the world, Brightline has quickly taken over public transportation in South Florida.
"Brightline was recognized by Fast Company as one of the Most Innovative Companies in travel, offering a guest-first experience designed to reinvent train travel and take cars off the road," Brightline told TravelAwaits in a press release. "Brightline plans to bring its award-winning service to additional city pairs and congested corridors across the country that are too close to fly and too long to drive."
In order to cash in on these deals, be sure to book your fares by November 27. All booking options can be found on the Bright Friday webpage.