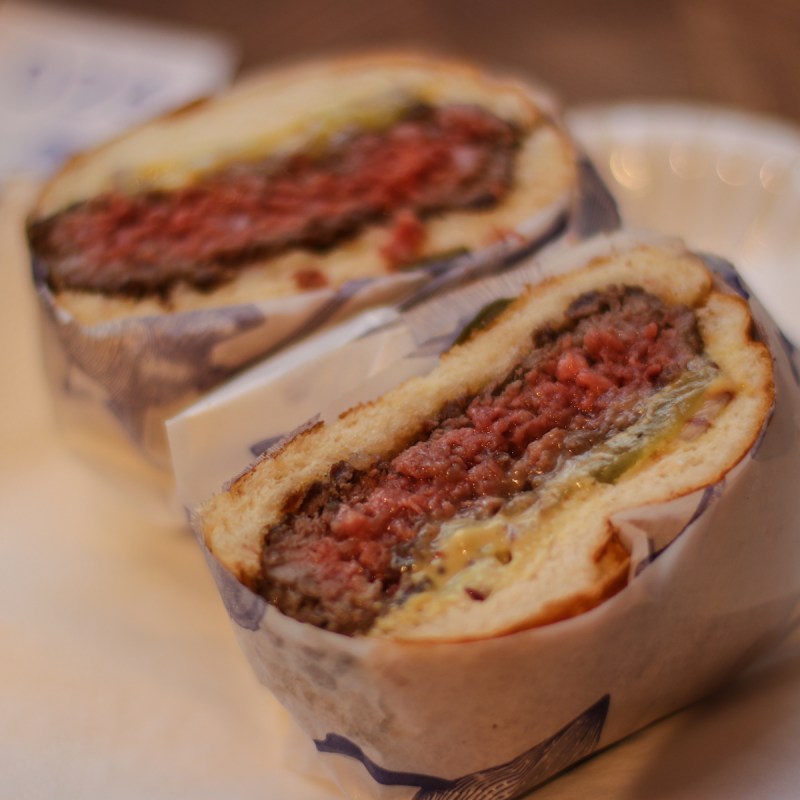 A trip to Europe is seemingly on everyone's bucket list. If you haven't been to Europe, then you're most likely itching to go. It's easy to see why Europe is such a draw. There's the historical factor, all the glorious non-American accents, the fabulous architecture, the famous royals, and of course, the mouthwatering food. So many different cultures within a stone's throw away from each other mean different experiences around every corner. And one of the best ways to discover all that Europe has to offer is to taste your way through it.
Here are five one-of-a-kind restaurants in Europe.
1. L'Antica Pizzeria Da Michele, Naples, Italy
Some famous places aren't worth the hype. L'Antica Pizzeria isn't one of those places. This super-famous pizzeria in Naples is home to some of the very best pizza in Italy. The authentic Neapolitan-style pizza is made the way they've been making it for centuries and the small menu includes only a couple of traditional pies: marinara and margherita. Featured in the blockbuster movie Eat, Pray, Love, this legendary pizza is worth the long wait you'll most likely encounter. Don't give up. After all, to be known as one of the very best pizzerias in the city, that literally invented pizza, is saying something. The Michelin Guide agrees that L'Antica is one of the oldest and best pizzerias in Naples.
2. Nase Maso, Prague, Czechia
Arguably the best meat shop in Prague, this small butcher shop, with all sorts of fresh cuts lining the meat cases, is a carnivore's delight. More than a butcher shop, you can place your order for freshly prepared food at the counter. While you wait, grab yourself a beer from the tap and settle in. Choose from the popular pastrami, a legendary burger, beef tartare, all kinds of sausages, or the incredible charcuterie. Everything is prepared right in front of you so you know exactly what you're getting here. This is very simple meat but made of the highest quality. The shop is small so there can be a wait. Come for lunch if you prefer a less busy time.
3. Daverona, Paros Island, Greece
Daverona offers an upscale dining experience in a quintessential Greek restaurant. Enjoy your meal while relaxing at one of the small tables lining the stone patio. With a quiet, understated vibe, Daverona is the perfect place to unwind and recharge while still being near all the happenings of the city. You'll appreciate the gourmet selections, all stunningly prepared and plated. For the vegetarian crowd, you'll find options including the popular risotto and fresh cherry tomato salad. Other favorites include the pork belly and sea bass. No matter what you order, you'll find your entrée expertly prepared with gourmet precision and flair. Indulge in the smoked lemon meringue for dessert.
4. Jacapaca Bar De Tapas, Alicante, Spain
Nestled on the shores of the Caribbean Sea, Alicante is a hip and historical port city that's home to a wide variety of interesting restaurants. This being Spain, it's hard to forego the tapas, and luckily, at Jacapaca Bar de Tapas, you don't have to. Jacapaca specializes in this Spanish favorite food group. This fun spot is popular with locals and known for great food at reasonable prices along with cheap spirits. Jacapaca is one of the best tapas bars in town. Along with a good selection of tapas, you'll find expertly prepared croquettes. With rock music playing overhead, this lively joint will keep you entertained as you wait for your tapas to be prepared. Although not fancy, you'll find this local spot welcoming and authentic. And isn't that what we all look for when venturing out to a new restaurant on vacation?
5. Glafkos Taverna, Naousa, Greece
Does the thought of dining on fresh seafood with the sand between your toes and the sea gently lapping just inches from your feet sound ideal to you? That's what you'll find at the fabulous Glafkos Taverna, located directly on the beach in the seaside town of Naousa. Feel the sun on your back as you take in your breathtakingly picturesque surroundings. Baby blue plates set against bright white tablecloths shine in the midday sun. Enjoy the view of the familiar white-washed houses that line the bay. Enjoy the fresh catch of the day or any of the other fresh selections including delicious sea bass and tuna. Stay and watch as the sun goes down. You won't find a more perfect spot to enjoy the dramatic sunset.
Conclusion
No matter what kind of cuisine you like, Europe offers a smorgasbord of options. This is no time to play it safe. Your European vacation is your chance to break out of your comfort zone and indulge in all the wonderful cuisine that these countries have to offer.