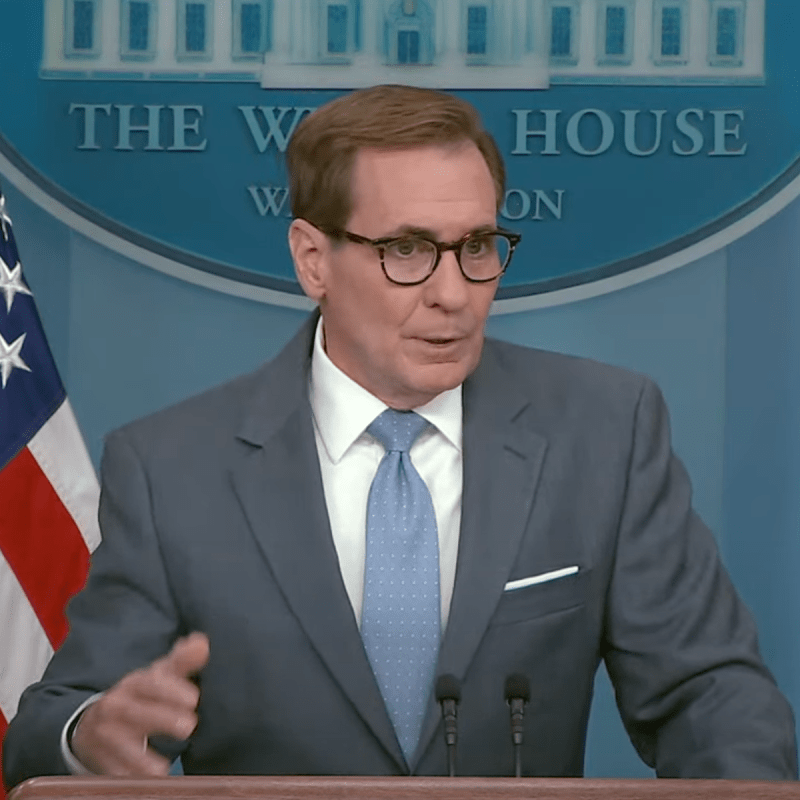 Due to the lack of commercial flights and other options for traveling in and out of Israel, the Biden Administration will arrange charter flights for Americans wanting to leave the country amid the ongoing war between Israel and Hamas. 
National Security Council spokesman John Kirby said during a White House press briefing on Thursday that American citizens and their families will be able to leave Israel for various sites in Europe. 
"We are all acutely aware of the limited availability right now of commercial flights out of Israel and the demand signal by U.S. citizens who may want to depart," Kirby said, adding that they're also exploring other options so Americans can leave by land and boat.
In a press release, the U.S. State Department explained that Americans who leave Israel will be responsible for arranging transport to their final destinations after they arrive in Europe. Charter flights will begin on Friday, Oct. 13. 
The U.S. government reported that 27 Americans have been confirmed dead since the fighting began on the morning of Oct. 7 and another 14 are still missing. However, the government has not said how many Americans are currently in Israel.
Kirby urged any American citizen still in Israel who wants to leave to complete an intake form, which asks a series of questions about your needs. "It helps the State Department process these requests, and it also helps us get a sense of what the scope of the need is," he said.
The State Department elevated its travel advisory for Israel to "reconsider travel" and warned Americans to "not travel" to the Gaza Strip because of "terrorism, civil unrest, and armed conflict."
After last week's attack by the terror group Hamas on civilian targets in Israel, Israeli leaders declared war on the organization. So far, more than 1,500 people have been killed.