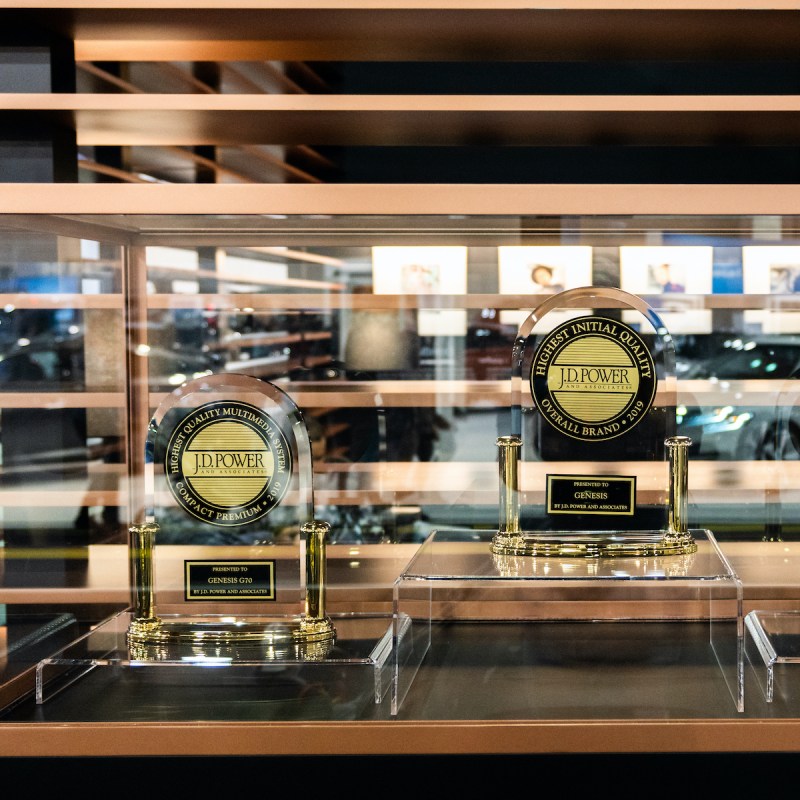 Air travelers' satisfaction with North American airports was down significantly in 2022 due to a reduced number of flights, a high number of flight cancellations, and crowded airport terminals.
However, despite record-high passenger volumes, an ongoing pilot shortage that reduced the number of available flights, and countless weather delays and cancellations, overall passenger satisfaction with North American airports actually improved in late 2022 and 2023, according to the J.D. Power 2023 North America Airport Satisfaction Study. That increase was primarily driven by improvements in airports' terminal facilities; food and beverage and retail service; and baggage claim.
"It has not been an easy year for North American airports, but major capital improvements they've made over the last several years and new investments in getting food, beverage, and retail operations back up and running at full capacity have helped them manage the crush of passengers," Michael Taylor, managing director of travel, hospitality, and retail at J.D. Power told TravelAwaits. "While airports are doing a good job coping with the current issues, there is still more they could do to improve passenger experience while also improving their own bottom lines. Happy passengers spend a lot more money at the airport, so ongoing efforts to spread passenger volumes throughout the day and deliver superior service at all customer touchpoints will be critical."
How Airports Are Ranked
Now in its 18th year, the J.D. Power North America Airport Satisfaction Study measures overall traveler satisfaction with North American airports by examining six key factors: Terminal facilities; airport arrival/departure; baggage claim; security check; check-in/baggage check; and food, beverage, and retail.
The study is based on responses from 27,147 U.S. and Canadian residents who had traveled — both departing and arriving — through at least one U.S. or Canadian airport within 30 days of taking the survey. The study was conducted from August 2022 through July 2023.
Key Survey Findings On Airports
Many of the top-performing airports in the study have one thing in common: They have recently completed construction and redevelopment projects to improve passenger flow, parking, and terminal facilities.
Indeed, the positive effect of capital improvement is most clear in the case of New York's LaGuardia Airport. That airport has completed large infrastructure projects and, correspondingly, passenger satisfaction has climbed significantly since 2019, according to the study's findings.
Finally, in a bit of bad news for everyone who can't stand crowding at the airport, passenger volume is expected to remain high for the foreseeable future.
"While North American airports have managed to keep passengers reasonably satisfied throughout a challenging year, overall satisfaction is still down from the highs seen in 2020 when passenger volumes were dramatically lower due to the pandemic," J.D. Power explains. "More than half (60 percent) of the surveyed air travelers said they experienced severe or moderate crowding within the terminal, a 2-percentage-point increase from last year."
Airports With The Highest Ratings
J.D. Power's 2023 North America Airport Satisfaction Study also notes which airports, by size, the survey participants were most satisfied traveling through.
Top 5 Mega Airports
Mega airports are defined as airports with 33 million or more passengers per year. Among all mega airports in North America, those with the highest customer satisfaction scores are:
Detroit Metropolitan Wayne County Airport
Minneapolis-Saint Paul International Airport
Harry Reid International Airport
Dallas/Fort Worth International Airport
Miami International Airport
Top 5 Large Airports
The second category is large airports, which serve 10 to 32.9 million passengers per year. Among all large airports in North America, those with the highest customer satisfaction scores are:
Tampa International Airport
John Wayne Airport, Orange County
Salt Lake City International Airport
Dallas Love Field
Raleigh-Durham International Airport
Top 5 Medium Airports
The final category is medium airports, which serve 4.5 to 9.9 million passengers per year. Among all medium airports in North America, those with the highest customer satisfaction scores are:
Indianapolis International Airport
Southwest Florida International Airport
Ontario International Airport
Palm Beach International Airport
Albuquerque International Sunport
For more about air travel of all types, be sure to read our Airports and Flying content, including: