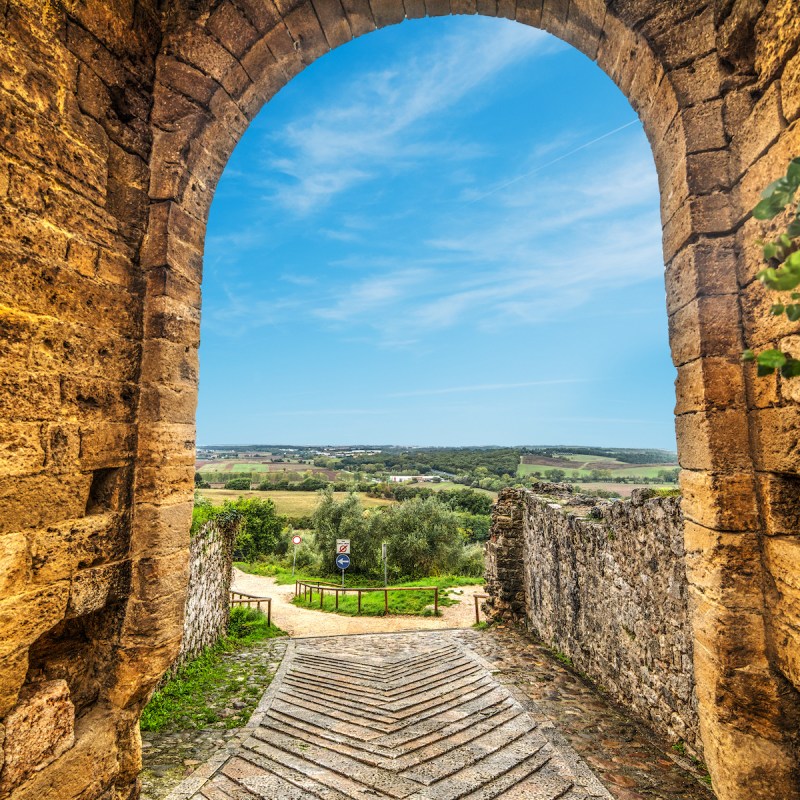 Welcome to Tuscany, a region bursting with charm and brimming with hidden treasures. Tuscany is a place where rolling hills, picturesque villages, and ancient architecture blend seamlessly with a vibrant culture, delicious cuisine, and world-renowned wines. From the stunning beaches of the Tuscan coastline to the majestic Apennine Mountains, Tuscany offers a diverse range of landscapes that are sure to captivate any traveler.
Beyond the popular cities of Florence, Pisa, and Siena lies a world of special, off-the-beaten-path destinations. I never cease to be surprised by the hidden gems this fabulous part of Italy has to offer. I'm going to share with you five of my favorite Tuscan (lesser-known) treasures. These spots are not only easy to reach from the most popular cities but are also perfect for those looking to escape the crowds and have an authentic Tuscan experience.
Whether you're a first-time visitor or a seasoned Italian traveler, Tuscany's hidden gems are sure to find a place in your heart. So, pack your bags and let's start exploring!
1. Pitigliano
Located in the southern part of Tuscany, on the border with Lazio, Pitigliano is often overlooked by tourists. This medieval town was built on a rocky outcrop and is a must-visit destination for anyone looking to explore some of the more unique sights of Tuscany.
Pitigliano is also known as "Little Jerusalem" due to its position close to Rome, where escaping Jews could find refuge. As early as the 14th century, the town became an important haven for Jews, with their numbers growing so much that they built a temple here in 1598. In fact, during the Holocaust, the Jews of Pitigliano, a 400-year-old community, were hidden for almost a year by sympathetic local farmers in barns and caves. None of those in hiding were arrested and all survived.
As you walk through Pitigliano's narrow cobbled streets, you'll be enchanted by the town's exceptional architecture, Etruscan tombs, and wells, all of which seem to be part of the rock itself. Don't miss the impressive Palazzo Orsini, which serves as the entrance to the old town and houses the Archaeological and Art Museums.
Pitigliano is also known for its network of secret tunnels carved into the rock, leading to age-old wine cellars and fascinating chambers. If you're a history buff, visit the Jewish Ghetto, as well as the Duomo di Pitigliano. Before you leave, take a moment to enjoy the picturesque landscapes surrounding the town. Visit Forno Del Ghetto to indulge in some traditional Jewish sfratti, a typical walnut, nutmeg, honey, and orange-peel pastry of Pitigliano, still baked and sold in the bakeries and pastry shops of the village. And if you have time, stay for dinner at Osteria di Fuori Porta di Pitigliano and savor a glass of wine while admiring the stunning views.
Pitigliano is an easy 2-hour drive from Rome and just over 2 hours from Florence.
2. Sorano
Sorano, a hidden gem in southern Tuscany, is a must-visit destination for those looking to experience the beauty and charm of off-the-beaten-path Italy. This centuries-old village perched on a cliff and dug into the rock (like nearby Pitigliano), offers visitors a glimpse into the Etruscan era and medieval times. It is often referred to as the Matera of Tuscany, due to its rocky villages and pathways that take you on a journey through time. Visitors can explore the Etruscan necropolis, take in the stunning views from the Rocca Orsini fortress and the Masso Leopoldino (also known as Rocca Vecchia), and admire art from the Middle Ages at the Collegiata di San Niccolo.
Sorano is also a great place for foodies and wine enthusiasts. The village is famous for its grape harvests, wine tastings, tours, and seminars that can be enjoyed at Sassotondo on the old road from Pitigliano to Sovana.
Getting to Sorano is easy, with it only being a 2-hour drive from both Rome and Florence. Those who are visiting nearby Pitigliano should also make time to explore Sorano, as it offers a similar charm on a smaller scale.
Pro Tip: If you are looking for somewhere to stay, try Agriturismo Locanda Pantanello, a beautifully restored traditional 17th-century stone farmhouse only a 10-minute drive outside of Sorano.
3. Monteriggioni
Located just north of Siena, Monteriggioni is a medieval hilltop town that's a must-visit for those exploring Tuscany. Built between 1214 and 1219 as a defense against the strong Florentines to the north, it's now a sleepy town, a peaceful and charming destination popular with those vacationing in Italy and seeking non-touristy places to visit. The town's medieval fortifications and watchtowers are still in place.
The town is home to several notable attractions, including the 13th-century Church of Santa Maria Assunta and the Museo Monteriggioni in Arme (Army Museum), which houses a collection of original military objects, clothing, and weapons. Visitors can also enjoy panoramic views of the surrounding Tuscan countryside from the town's towers and walkways.
While in town, be sure to explore the narrow streets, charming gardens, and the must-see central square with its ancient well. If you're lucky enough to be in Monteriggioni in July, don't miss the annual Medieval Festival, known as Monteriggioni Festa, which kicks off with a Grand Banquet in the piazza. Then, the following days are dedicated to medieval games, traditional craftsmen at work, and colorful parades, along with fireworks, dancing and music, and plenty of food and wine.
Although Monteriggioni is small and accommodations are limited, there are a few places to stay, including Hotel Monteriggioni and Camere Dentro Il Castello. For a truly unforgettable experience, visit Fattoria Castello di Monteriggioni winery and sample some of the region's fabulous food and delicious wines.
Pro Tip: Combining a visit to Monteriggioni with nearby places like San Gimignano or Greve in Chianti is highly recommended.
4. Bagni San Filippo
The small, beautiful Tuscan town of Bagni San Filippo is named after the secluded hot springs located there. The town is just a few minutes away from the Instagram-famous Val d'Orcia (Valley of the Orcia River), a UNESCO heritage site and a valley in the heart of Tuscany that's retained its unspoiled beauty for centuries.
The Baths of San Filippo, situated in a park in the heart of the town, offer beautiful natural thermal pools where the water flowing through is rich in carbonate-calcic. Over the years, these deposits of calcium have created huge formations. The most impressive of which is the White Whale, which looks like a solidified waterfall. A short downward hike through the park will get you to the gorgeous pools for a therapeutic and relaxing swim in the 77-degree Fahrenheit, mineral-enriched water. The best time to visit the springs is between September and November, especially on weekdays or early mornings when there are fewer crowds.
The hot springs are free to visit and Bagni San Filippo is a great day-trip option from Rome or Florence, but an even better decision is to stay in the area for a few days. For those looking to stay in the region, Montepulciano offers good accommodation options, like Il Tosco, an antique mansion in the heart of Montepulciano.
Pro Tip: There are plenty of hidden spots at Bagni San Filippo to discover. Don't settle for the main areas, keep walking until you find the more secluded, deep turquoise pools. I'd recommend bringing a picnic lunch and plenty of water!
5. Elba Island
I'm cheating a little here by giving you a whole island and not just a town! Elba Island, situated just 6 miles off the coast of Tuscany, is the third largest Italian Island after Sicily and Sardinia, and it's one of the best hidden gems in Tuscany. Famous for its pristine coastline, Elba isn't really on holidaymakers' radars yet but is definitely worth exploring.
Elba is part of Tuscan Archipelago National Park, Europe's largest marine park, along with eight other islands, including Giglio, Giannutri, and Montecristo. Visitors should take advantage of the island's stunning coastline with its crystal-clear waters, hidden coves, and pristine beaches, such as Cala delle Alghe or the Spiaggia Luisi d'Angelo. The lushly wooded interior is perfect for walking and cycling. Hiking up Capanne Mount provides spectacular views of the island, while exploring the historic Fortress of Volterraio, perched at the top of the island, offers insight into Elba's rich past. A visit to Portoferraio is a must for history buffs, as it was once Napoleon's place of exile.
As in the rest of Italy, a general love of children in Elba is accompanied by fabulous, child-friendly food, plenty of family-friendly activities, and a good range of family-friendly accommodations, like the Baia Bianca Suites or the Hotel Antares. Children will particularly love the wire-cage chairlift to the island's peak, which offers views all the way to Corsica.
The island's charm lies in its untouched natural beauty and unspoiled landscape, providing a tranquil escape from the hustle and bustle of everyday life. With eight ferries a day connecting it to the mainland, Elba Island is easily accessible and definitely worth a visit.
There you have it — five of my very favorite hidden gems in Tuscany. Head out and discover the unique scenery, the amazing history, the tantalizing food, and of course, the world-class wine that this incredible region of Italy has to offer!
Related Reading: