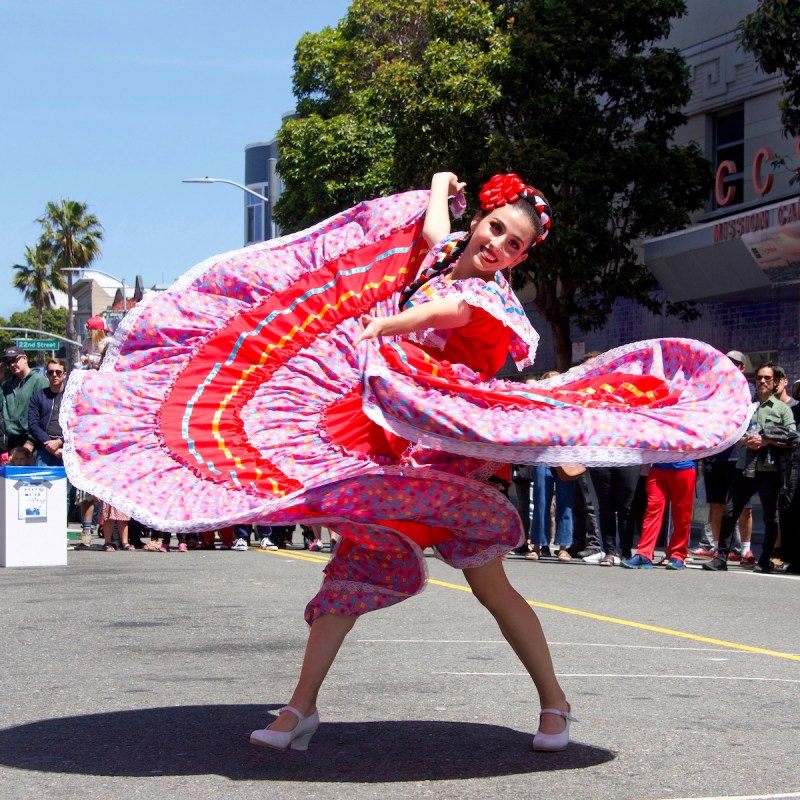 Today is May 5, when many people celebrate Cinco de Mayo, or "The 5th of May" in Spanish.
With those celebrations in mind, here's a quick look at what Cinco de Mayo is, what it isn't, and why it's celebrated.
What Exactly Does Cinco De Mayo Recognize?
First things first. There is a common misconception that Cinco de Mayo celebrates Mexico's Independence Day.
Independence Day, Día de la Independencia, is celebrated every year on September 16 in Mexico.
On September 16, 1810, a priest named Miguel Hidalgo y Costilla famously called for Mexicans to revolt against Spanish rule, HISTORY.com explains. The resulting revolution, known as the War for Independence, lasted until 1821 when Spain finally agreed to grant Mexico its independence.
Cinco de Mayo, instead, commemorates the Battle of Puebla, on May 5, 1862, during the Franco-Mexican War.
In that battle, 2,000 Mexican soldiers fought approximately 6,000 French troops at Puebla de Los Angeles, a small town in east-central Mexico. The battle lasted all day.
When it ended and the French troops retreated, nearly 500 French soldiers had been killed, according to HISTORY.com. On the other hand, in what was a significant morale booster, fewer than 100 Mexicans had been killed.
How Cinco De Mayo Got So Popular In The U.S.
Cinco de Mayo celebrations in the U.S. began in Columbia, California, in 1863 when Mexican miners learned of Mexico's victory in the Battle of Puebla, according to Mexico News Daily.
After that, Cinco de Mayo was mainly celebrated in the U.S. by people of Mexican descent until the 1940s, when it took on a larger significance as a source of pride during the Mexican-American civil rights movement, according to the New York Times. It then gained added significance during the Chicano Movement in the 1960s when Mexican-Americans advocating for social and political empowerment actively embraced their Mexican heritage.
Finally, in the 1970s and 1980s, brewing companies began to use Cinco de Mayo as a way to market their drinks to consumers at a time when Mexican restaurants were growing in popularity.
"By the 1990s, most of the public discourse about the day had been refocused on it as a time to consume imported beer, tequila, and Mexican food," said Dr. Jessica Lavariega Monforti, vice provost at California State University, Channel Islands, according to the New York Times.
Today, Cinco de Mayo seems to be about "having a good time, having a good party, and celebrating over beer and wine," said Irene Vásquez, department chair of Chicano and Chicana Studies at the University of New Mexico, according to USA TODAY.
"That does overshadow, in a way, people's memory of what Cinco De Mayo represents, however people's memory of Cinco de Mayo does survive," Vásquez continues. "It's important for people to understand that this is a day when Mexican people can celebrate with peoples of all different ethnicities the importance of history, of heritage, of culture, and that we all have a place in the society."
How Cinco De Mayo Is Celebrated
While Cinco de Mayo is not a federal holiday in Mexico, it is a state holiday in Puebla and Veracruz, Mexico News Daily explains. Most of the festivities take place in Puebla, where parades are held, the battle is reenacted, and great amounts of the local mole poblano — which contains chili peppers, chocolate, and spices — are eaten.
Meanwhile, in the United States, Cinco de Mayo is celebrated pretty much everywhere there is a Mexican-American community, although the largest celebrations are in communities with strong ties to Puebla, such as Los Angeles, San Francisco, and Chicago, the New York Times notes. These celebrations typically include dancing, literature, and food from Puebla. In New York especially, "some Mexican folkloric troupes are also treating Cinco de Mayo as an opportunity to direct attention to the historic events and culture of the Puebla region," the article continues.
"It seems that these efforts are direct responses to the consumerism surrounding Cinco de Mayo, and the commercialization of Latino culture in the United States," Dr. Lavariega Monforti said.
Regardless of where they are held, Cinco de Mayo celebrations typically include parades, parties, mariachi music, Mexican folk dancing, and traditional foods such as tacos, enchiladas, tamales, and, of course, mole poblano, HISTORY.com notes.
Be sure to also read all of our Mexico content, including: