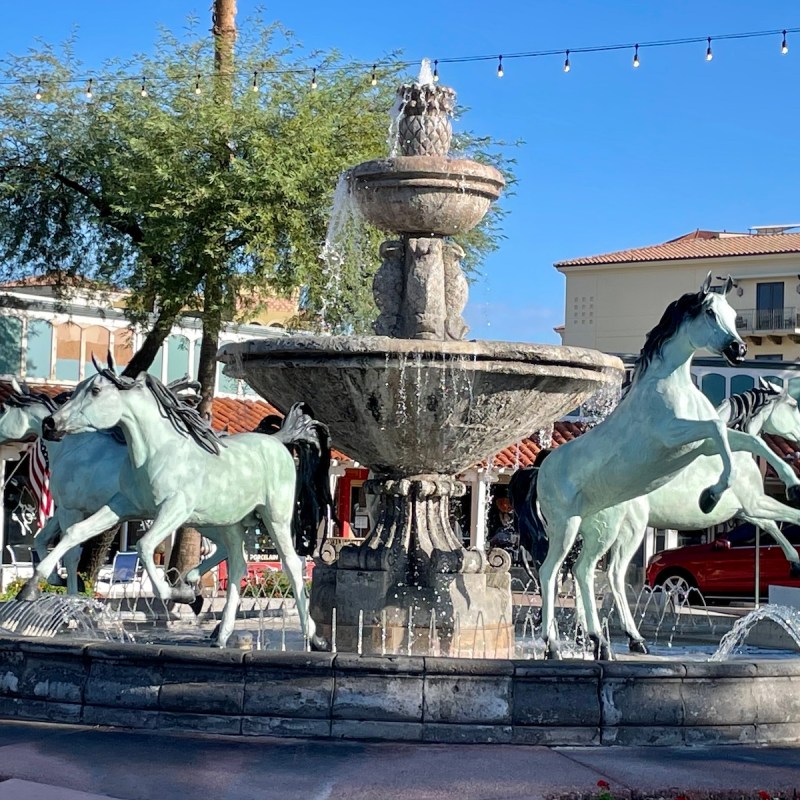 Many people who have been in a long-time career or job are counting down the years until they hit "retirement age." They feel burnt out, bored, and look to retirement as when they can finally rest and enjoy life. If this is you, however, you do not have to wait to fully enjoy your life and experience less stress in your work. By assessing your accomplishments to this point and your goals for the future, you can chart a path to retire from your current job or career without retiring from a purposeful and fulfilling life.
After college, I launched straight into veterinary school and then 28 years of practice in animal shelters and small animal clinics. By the time I reached 50 years old, I had spent three decades in the same work and experienced burnout. My daughter was close to leaving for college and the feline clinic I had founded was well-established. I was ready to try something new and find work that was less stressful mentally and physically.
I technically retired from my career last fall but don't feel retired. I have a few part-time gigs that are enjoyable and fulfilling. I have also added a bunch of new colleagues who I now consider friends. Over the past three years, I have taken many steps to make all this possible.
1. Reduced My Hours At Work
As my veterinary practice grew, I hired associate veterinarians and reduced my clinical hours. I also gradually delegated many of my duties to competent members of my team. I let go of being the big boss in charge and started letting others make decisions and implement changes. Due to this, I was able to reduce my hours over the years to two full days in the clinic each week. This left much more time to pursue other interests. At times, I had to cover more hours for weeks or months but then reduced my hours again as soon as possible.
2. Assessed My Finances And Priorities
When thinking about my financial situation, I set priorities on what I believed would truly make me happy in life. I realized that traveling, spending time with family and friends, and enjoying outdoor activities were more important than having a nice house or expensive objects and clothing. What good would money be if I was too stressed and physically exhausted? I started talking with possible purchasers of my practice and clinic building to learn how much funds I would have for retirement. I also started establishing part-time work to be able to still earn some money. I determined that I could earn less money each month and spend primarily on experiences rather than objects.
3. Envisioned My Ideal Life
I began envisioning what my ideal life would look like on a daily, weekly, and yearly basis. What work would I truly enjoy and would bring meaning? How could I help others improve their lives? How could I help animals and nature overall? If I could travel forward in time 20 years, what could I look back on and be glad that I had accomplished in those 20 years?
4. Explored Options For Work I Would Enjoy
Once I had a vision for a good life, I explored what type of work I could do that would fit this. I wanted work that was flexible in terms of hours and challenge level. I imagined working from home or from wherever I was traveling. I wanted a balance of solitary time and interaction with others. I read books and websites to find information about interesting options.
5. Talked To People In My Desired Field
One of the best ways to truly know what a job may entail is to talk with someone who has been doing it. When I had researched life coaching and thought it could be a good fit for me, I wanted to talk with experienced coaches. I found the Arizona Chapter of the International Coaching Federation. A couple of coaches that I contacted were more than willing to chat with me and explain how they started and what they did with their coaching. Once I started coaching, I met people who were using nature in their coaching so I approached them to discuss it.
6. Took Courses And Achieved Certification
While I was still working part-time hours in my practice as well as managing it, I started attending classes at the Co-Active Training Institute. I flew to Los Angeles on Friday morning and came home Sunday evening once a month for five sessions. I continued my certification with an online program through CTI and completed all of the required coaching hours on my days off of work. I then found the Association of Nature and Forest Therapy program and, through a six-month-long course, earned my certification as a nature therapy guide.
I also found a self-directed travel writing course through International Living. I had always thought that travel writing would be a fun way to earn money but never believed that I could write well enough. One of the benefits of growing older is that you don't care as much about what others might think and just go ahead and try new things.
7. Started Working Part-Time On New Work
On weekends and weekdays in which I was not at my clinic, I worked at my part-time gigs. I coached a few clients a couple of times each month and started writing travel articles about my hometown. Fortunately, I live in Scottsdale, a tourist town with plenty of restaurants, museums, and outdoor activities to describe. I started leading nature therapy sessions once a month at the Boyce Thompson Arboretum and became an adjunct teacher at Midwestern University, coaching veterinary students on their communication skills. Now that I am retired from the clinic, I continue all of these endeavors with even more time to devote to them.
8. Maintained Connections And Networked
As I completed my various courses, I formed bonds with other students. We continued our support of each other through emails, WhatsApp messages, and Zoom calls. I joined the Arizona chapter of ICF and attended seminars and networking events. I have learned as much through the shared experiences of my colleagues as I did during coursework.
Retirement doesn't have to be a sudden shift from working full-time to not working at all. By planning ahead of time and starting to explore the options, you can gradually transition to work that is less stressful and more enjoyable. I wanted to try a few things, but you could also focus on one interest. By completing coursework and starting some part-time gigs, I made my last few years more enjoyable and stimulating. I enabled myself to leave a stressful career while still earning some money and finding fulfillment. I now coach others to do the same, help people find more connection with nature, introduce people to new ways to enjoy travel, and assist veterinary students to embark on their careers. I am having fun doing it all.