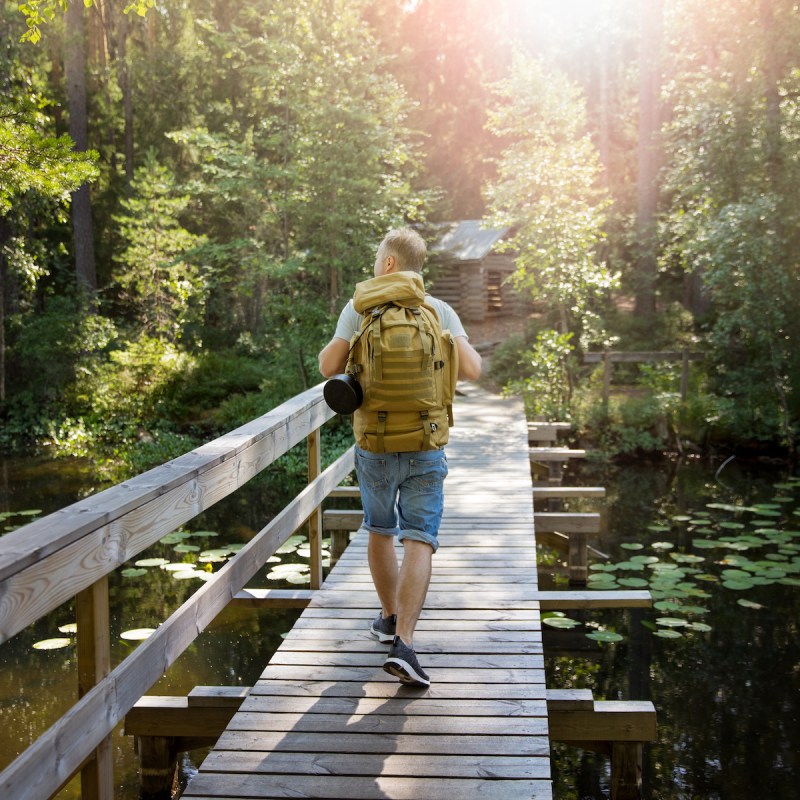 Having experienced retirement firsthand, meaning no work and all play, it struck me that there's no roadmap for how you should plan your next chapter. If you think about your life before retirement, there is a pretty clear roadmap — school, career, and family. You can make decisions along the way, but there's a roadmap. And then, one day, you're expected to leave the workforce and go into the world without any roadmap, or follow a life plan that seems to conjure up stereotypes.
Retirement stereotypes often conjure up what I call the three Gs: gardening, golf, and grandkids. Throw in some travel and there's your retirement life plan. Having more time for leisure and fun on your schedule is a fantastic retirement perk. But I felt something was missing. I questioned what my purpose was. I knew it wasn't about getting a lower golf handicap, although, that did make me happy!
My lack of purpose made me not completely fulfilled with my life of leisure. I didn't want to go back to work, but I wanted to do something that gave me meaning. I wanted to use my brain more and continue to learn.
I became really curious about how people rebalance their lives in retirement and find a new purpose in life. A friend and I decided to go out and talk to people. We spoke with and interviewed more than 50 people. Some folks were utterly transformed and others seemed stuck deciding to retire, kicking the can down the road (they had the money). And unfortunately, some people were just lost. They had very vibrant careers but didn't have a purpose after they left. These were harrowing stories to hear. But the missing ingredient was purpose.
These stories led my friend, now business partner, and I to create The Future of You. Our goal is to help people find the same sense of fulfillment and purpose as they had throughout their careers while still enjoying all the perks of being retired.
Purpose Is Your Retirement Superpower
As someone passionate about purpose-driven brands, I got curious about life's purpose. It seemed only relevant to people who wanted to change the world. I didn't need to change the world but wanted more in this next chapter than the three Gs. So I researched and studied life purpose and realized it is a superpower vital to health and happiness. With it, you are in alignment and your life has a focus.
Purpose is something we feel naturally good at, enjoy doing, and care deeply about. People with purpose are passionate about their endeavors and can't wait to jump out of bed and get to it!
Purpose Doesn't Just Reveal Itself
I learned that you need to uncover your purpose. Our business follows a formula from the purpose guru, Richard Lieder. He contends that you can draft the first version of your purpose statement on the back of a napkin by defining your gifts, passions, and values:
Gifts – Your talents, strengths, what are you known for and good at?
Passions – What gives you energy and joy?
Values – What are the core principles you live by?
How To Find Your Purpose
We were so inspired by stories of people who had completely transformed their lives from what they did during their careers. We met someone who loved music, and they became a DJ at a community radio station; another started a business as an artisan; and another became a published author. These people transformed because they had found their purpose. They figured out what they loved doing (passions), used their skills and experiences (gifts), and planned to experiment with a way forward to transform their lives.
Here are a few insights from successful retirees:
"If you have an interest and a passion, take one baby step and see where it takes you."
"Don't limit yourself — go where your curiosity leads you."
"Block out the opinions of others — follow your own heart, not necessarily what others tell you."
For more retirement advice, check out these articles: