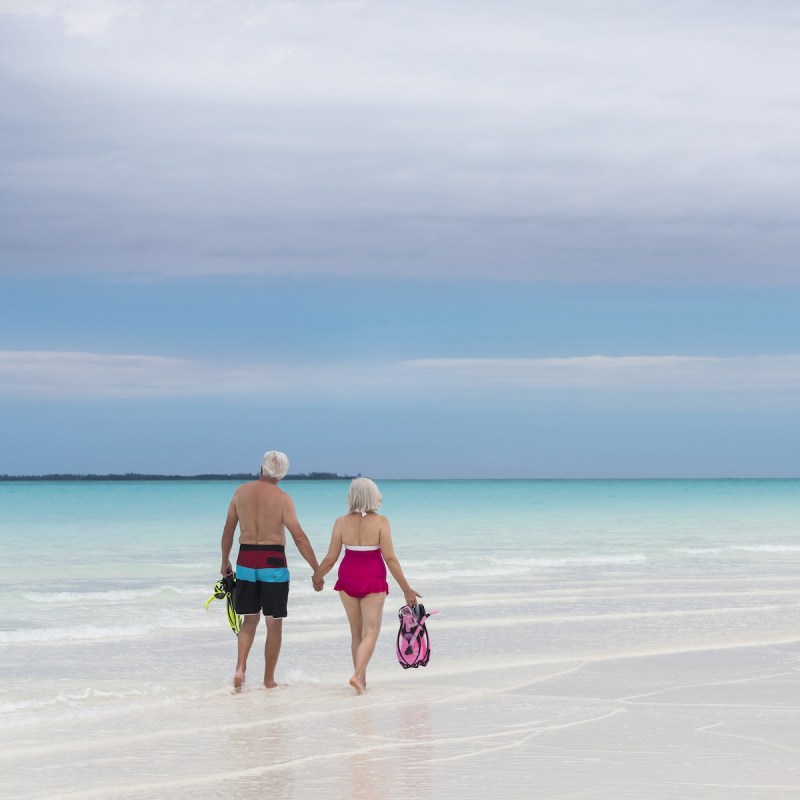 Readers of the Retirement Awaits Facebook group were posed the following question, "What piece of advice do you wish you would have received before you retired?" The responses were as wide-ranging as the lives and experiences of the recently retired individuals participating in the group.
Here are seven pieces of advice that these members wish they had received before they entered retirement.
1. Retire To Something, Not From Something
As a coach, I love this piece of advice for the positive mindset it brings. Rather than regarding retirement as leaving something behind, it is more uplifting to think of it as moving towards something. The "retiring from" mindset is forever looking backward at what life used to be. The "retiring to" mindset demonstrates an optimistic attitude toward the future. Instead of saying, "I used to be a nurse," it might be more fun to say, "I'm hanging out with my grandchildren and volunteering at a local pet shelter."
2. Allow Yourself Time To Decompress After Your Career
Every person is unique and there is no set time frame for how long it takes to adjust and settle into retirement. Some folks will decompress by the time they reach their car, while others might take weeks or months to adapt. If you were deeply engaged with your work, you might mourn your old life and wonder how you will fill the quiet, unstructured days of retirement. Some find it hard to let go of the hustle and bustle and days of endless demands.
Retirement is an enormous transition that can't be ignored. Regardless of your unique retirement challenges, there are healthy ways to manage the change and elevate your mood as you settle into your new lifestyle:
Adopting a relaxation practice such as meditation or yoga has been useful for many of my clients.
Spend time in nature, listen to music, and connect with people who support you. Relaxing activities that provide pleasure can help ease the transition and allow you to gradually decompress.
Give yourself permission to ease into retirement, embrace the change, and maintain an optimistic attitude as you move forward into your future.
Finally, accept that everyone transitions into retirement differently and at a different pace. There is no one right way to do it, so avoid comparing your progress with others. This is your retirement, so let it unfold as it should for you!
3. Try New Things
Retirement is an amazing opportunity to try new things, expand your horizons, and work your way through that bucket list of things you've always wanted to try! I encourage my newly retired clients to step outside of their comfort zones and experience the magic that happens when they push themselves out of their typical routines. Studies have shown that learning new things and venturing into unknown territory helps us feel more energized and keeps us sharp as we age.
Sometimes, retirees hesitate when they consider being a beginner at something. After years of being skilled, it is hard to go back to being a novice — even if it's just a new game you're learning. My advice is to leave your ego at the door and acknowledge that it might take a while to gain proficiency at your new activity, volunteer project, or instrument that you're learning to play. Ask for help, engage with others, enjoy the ride, but most importantly, don't hesitate to try new things. You won't be sorry!
4. Part-Time Work Can Add Structure
Retirees who find themselves aimlessly drifting through life should consider finding creative ways to add some structure to each day. Structure can also be achieved by committing yourself to part-time work, either paid or volunteer. We tend to be creatures of habit and many of us relied on the structure that work provided to keep us organized and active. In retirement, that structure is removed, and it can be hard to find a new routine that suits our new circumstances.
Time-blocking is one way to create a bit of structure in your life. This is simply blocking out chunks of time each week for leisure, productivity, chores, exercise, socializing, etc. The structure provided by any form of commitment is often enough for retirees to achieve the direction and focus they miss from their old lives. Part-time work not only provides structure but is a great way to ease the transition from full-time work to full-time retirement.
5. It's OK To Say "No"
This is great advice, but it can take new retirees by surprise. The newly retired often imagine that life without work might be aimless and dull. Instead, it can be an opportunity to catch up on all the things that you have missed out on during your working years. With the freedom to say "yes" to new opportunities now, it can be easy to over-extend and find yourself with even less free time than ever.
As a coach, I would simply say that "busier" is not necessarily better. Give yourself permission to set boundaries on how you want to spend your time and with whom you want to spend it. Time spent on purposeful activities with people you care about is the key to a satisfying retirement where you are just busy enough.
6. Give Yourself Time To Get Used To It
This is a great piece of advice! It can be jarring to switch from the busy, jam-packed days of work to being at home with no schedule, no structure, and a smaller social network. Give yourself time to adjust. Initially, this newfound freedom can be wonderful, full of adventure and travel. As the novelty wears off and the search for something meaningful begins, know that it takes time to find the right activities and relationships that will fulfill you. You don't have to figure it all out right away. This is one time in your life when you can take all the time you need to focus on what is meaningful and to get it right! As a coach, I caution you to avoid comparing your progress to others. We all figure this out in our own time and that's ok!
Pro Tip: I encourage my clients to relish the pleasure of doing things at their own pace, on their own schedule. Once people settle into new activities and rhythms of retirement, schedules and structures might once again become part of their life.
7. You're In Sudden Death Overtime
Sounds dramatic, I know! But retirement is your last opportunity to live the life that you have always wanted. Take stock of your life and do what needs to be done to avoid having regrets at the end of it. Take time to build lasting memories with those you love, and only engage in activities that are meaningful. It's also an opportunity to ensure that you leave a legacy that might make an important difference in the lives of those you care about. Your legacy is one way to contribute to future generations, and it can be gifted in the form of wealth or from your lifetime of wisdom.
We will all retire differently. I encourage folks approaching retirement to be open to any suggestions and advice, listen to what resonates with them personally, and then determine if it is something that makes sense to incorporate into their own retirement planning. Finally, remember that you don't have to have all the answers at the start. Take your time, listen to advice, and enjoy the process!
Related Reading: