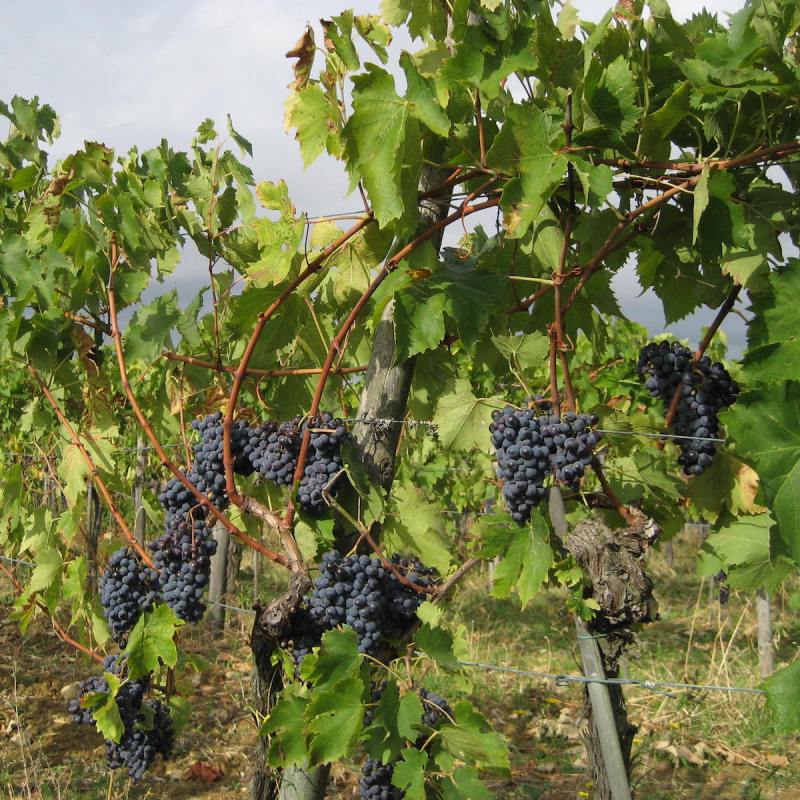 One of the thrills of living in Italy is being immersed in a nationwide passion for wine. This is a country that — with a massive 400-plus grape varieties and a string of constantly emerging globally-acclaimed wines — inevitably hovers close to the top of the list for wine aficionados.
Wine is enmeshed in the very fabric of Italy. Viniculture had already been established in Italy by the time the Phoenicians landed in Sicily some 2,000 years ago. And while traditional winemaking continues in most Italian regions, some incredibly exciting innovations are also taking place.
There are 20 Italian wine regions in total, with much of the countryside dedicated to producing wine, and for over 15 years, I've been walking with groups through Italy's vineyard-carpeted landscape, meeting wine producers, and learning about some of their best wines. One thing I have learned over the years is that you simply can't view Italian wine tourism in isolation. For me, enjoying Italian wine is completely wrapped up in the country's tradition of amazing food and glorious landscapes.
Here are my favorite Italian wine regions.
1. Tuscany
Italy's most important wine-growing region needs no introduction. Tuscany's landscape of rolling hills dotted with farmhouses and castles, and its vast vineyards, olive groves, and regimented rows of cypress trees will always hold a special place in my heart. And the fact is that Tuscany's vineyards are quite simply part of everyday life in the region.
Wine It's Known For
Tuscany's wine output ranges from dry whites to full-bodied reds, including some of the world's most famous wines. This is the home of Chianti Classico, and the highest classified DOCG (Denominazione di Origine Controllata e Garantita) reds, Brunello di Montalcino and Nobile di Montepulciano.
On the Tuscan Coast, however, several producers have demonstrated what a touch of creativity, innovation, and a step away from tradition can achieve. In the wine-producing area of Bolgheri, a combination of a unique microclimate and a mini revolution in winemaking, combined with a change in the country's wine laws in 1992, has resulted in the creation of the 'Super Tuscan' wines, such as sassicaia and tignanello.
Pro Tip: The perfect end to dinner in Tuscany? A small glass of sweet vin santo dessert wine with a couple of cantucci biscuits.
2. Piedmont
A strong rival to Tuscany, and one of my favorites for its landscape, Piedmont is a high-altitude region at the foot of the Alps, close to the border with France. This is a region of rugged peaks and verdant hills dotted with family-owned wineries. Home to the 'Slow Food' movement, its dazzling world-renowned vintages are paired with truffle-infused dishes, creamy risottos, and tangy, aromatic cheeses.
Wine It's Known For
The region produces red wines with rich complex flavors and more DOCG wines than anywhere else, including barolo and barbaresco, both created from the nebbiolo grape. But this elegant wine region is also renowned for its white wines — especially arneis and gavi — as well as its sparkling white Moscato d'Asti, often enjoyed as a dessert wine.
Pro Tip: Learn about wine from all around the Italian peninsula at the superb Banca del Vino ("The Wine Bank") in the tiny village of Pollenzo.
3. Lombardy
Home to Italy's glamorous capital city of Milan, with its chic-galleried malls and dazzling opera house, you wouldn't automatically associate Lombardy with wine growing. But there are two distinct wine-growing areas: to the south of Milan, the little-visited Oltrepò Pavese, and to the north and east, the vineyards in the Valtellina and around Lake Garda.
Wine It's Known For
Lombardy is best known for its sparkling Franciacorta DOCG, made using the traditional champagne method, but also for its powerful red Valtellina Superiore DOCG, made from the nebbiolo grape. Vineyards around the evocative Italian Lakes region produce some fabulous white wines and the traditional aromatic rosé or light red Chiaretto.
Pro Tip: Sip a glass of sparkling Franciacorta at a lakeside restaurant overlooking the glistening waters of Lake Como.
4. Trentino-Alto Adige
This stunning border region was formerly part of the Austro-Hungarian province of South Tyrol. The region's capital, Bolzano, is a melting pot of Italian and German culture, with German-style bread and pretzels as popular as pizza and beer halls interspersed with wine cellars along the cobblestone streets. All in all, it's a fascinating blend of influences and is also home to some of the country's most spectacular mountain landscapes.
Wine It's Known For
As a region, it's well known for its exquisite wines, particularly the locally-produced pinot bianco and pinot grigio, which are excellent with fish dishes and traditional knödel (Tyrolean dumplings). Amongst the red wines, international varieties such as pinot noir and cabernet sauvignon sit alongside the local spicy red schiava (vernatsch) and lagrein wines — the perfect accompaniment to cold and dark meats and cheese.
Pro Tip: Explore the best of the region's wine production on the Strada del Vino.
5. Friuli-Venezia Giulia
Located in the alpine foothills of northeastern Italy, bordering Austria and Slovenia, Friuli Venezia Giulia is another intriguing region characterized by its cross-cultural influences and a paradise for hikers. I love the variety of scenery that veers from green valleys and rolling hills to magnificent mountain peaks and UNESCO World Heritage sites.
Wine It's Known For
It's also a favorite with wine enthusiasts. The mild Mediterranean climate and cold air currents from the Alps are ideal conditions for white wines. In fact, the wines from the Collio region are considered to be amongst the best in Italy. Two of my favorites from the region include friulano and ribolla gialla, but at the many small family-owned wineries in the Collio hills, you'll find ample opportunities to taste a wide range of refreshing light white wines accompanied by platters of local ham and cheese.
Pro Tip: Try different wines at one of the many small friendly cellars in Cormòns (the capital of the Collio region) accompanied by a tempting platter of affettati (salami, cheese, smoked trout, and boiled ham).
6. Sicily And Sardinia
Italy's Islands
Italy's largest island, Sicily produces a superb selection of wine thanks to a winning combination of a hot climate and volcanic soil. The vineyards on the slopes of Mount Etna are home to red grape varieties such as nerello mascalese and nerello cappuccio, as well as the best-known, dark, rich, and fruity Nero d'Avola. However, white grape varieties are also numerous, with the best wines including those from catarratto grapes. Dessert wines are also excellent, including marsala and zibibbo from Pantelleria — perfect with a pastry!
However, of all the Italian islands, Sardinia is probably my favorite, not least due to its rugged interior, which contrasts so perfectly with its glorious coastline of white sand beaches fringed by turquoise water. This dramatic divergence is also evident in some of its wine. The excellent bold red Cannonau di Sardegna is wonderful with Sardinian's rustic cuisine. The more refreshing white Vermentino di Sardegna is the ideal accompaniment to seafood appetizers, fish, and shellfish.
Pro Tip: Head inland to experience Sardinia's mouthwatering gastronomic treat, porceddu ("suckling pig"), cooked whole over an open fire and washed down with a robust red cannonau.
If you're looking for specific wines to add to your cellar, check out these articles: