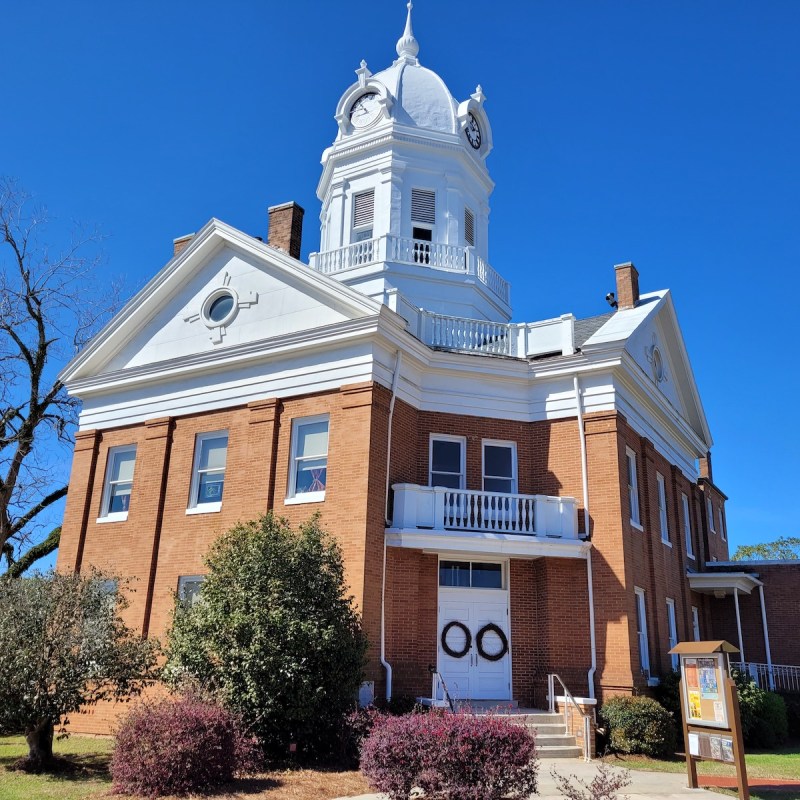 One book in American literature that is required reading in most schools is the Pulitzer Prize-winning novel, To Kill a Mockingbird by Nelle Harper Lee, or simply known as Harper Lee.
The fictional story takes place in the small Southern town of Maycomb during the Depression and explores the relationship between good and evil, racism, and justice as the town's fictional attorney, Atticus Finch, defends a black man who was accused of attacking a white woman.
The town of Maycomb may be fictional, but it was based on Harper Lee's real-life hometown, Monroeville, Alabama. Monroeville is a sleepy little town located on the backroads of south Alabama, but because of the book, it has become known as the Literary Capital of Alabama.
A trip to Monroeville is a fascinating look at the life of this incredible author, her childhood friend Truman Capote (author of In Cold Blood), and the history of this charming town. Here are seven reasons why you should visit Monroeville, Alabama. Or is it Maycomb?
1. Old Courthouse Museum
31 North Alabama Avenue
The center of attraction in Monroeville is the Old Courthouse Museum. The building was built in 1903 and served as the county courthouse beginning one year later. As a child, Harper Lee would sit in the balcony and watch her father practice law there.
The courthouse was moved to a new building in 1963, but soon after, the old building was converted into a museum that today houses exhibits tracing the courthouse's history, the childhood of Truman Capote in Monroeville, and of course, a special exhibit dedicated to Harper Lee.
While the movie was not filmed inside the courthouse, you will definitely remember it if you saw the movie. Set designers took precise measurements and made one of the most accurate recreations in Hollywood history. Today, you can roam the courthouse to see the exhibits, sit in the balcony, and sit in the witness box and judge's bench where the fictional story took place.
See the museum's website for hours and admission prices.
2. To Kill A Mockingbird Play
Otha Lee Biggs Amphitheater / Old Courthouse Museum
It began in 1991 when a group of highly talented amateur actors first performed a stage adaptation of the book To Kill A Mockingbird. Since that time, performers have played in Israel, England, and Hong Kong, but there is nothing quite like seeing it performed at its home.
The two-hour-long play is in two acts, the first is performed outside at the back of the old courthouse in an amphitheater. The second act takes place inside the courtroom itself and is truly an exceptional experience. To keep with the time period of the story, any white male in the audience over the age of 18 may be called to be on the jury.
The play runs from April to May. A complete schedule of performances can be found online. Tickets are limited and sell out fast, so order yours in advance.
3. Monroeville Literary Festival
Old Courthouse Museum
Monroeville becomes the center of the literary world the first weekend of March when the doors open of the old courthouse open for the annual Monroeville Literary Festival.
For 2 days, the festival celebrates Southern literature with a lineup filled wall-to-wall with fascinating discussions on the business of writing, presentations, book signings by famous and up-and-coming authors and poets, and more.
For ticket information and reservations, visit the festival's website.
4. Literary Capital Sculpture Trail / Walking Tour of Monroeville
Historic Downtown Monroeville
The Old Courthouse is the starting point for a tour of bronze sculptures honoring not only the city's literary history but also Alabama artists and singer/songwriters.
Along the route, you will see 14 bronze sculptures paying tribute to Truman Capote, Harper Lee, and even Hank Williams. There is also a bronze plaque that was erected by the local Bar Association honoring the message and ethics of Atticus Finch in the book and a life-size sculpture by artist Branko Medenica titled A Celebration of Reading that depicts three Depression-era children reading Mockingbird.
From there, make an easy walking 1-mile circuitous route around the square to view the remaining sculptures. The route also encompasses many historic buildings that made Monroeville what it is today and lent inspiration to Harper Lee and her novels.
A complete list of sites and tour routes can be found on the city website. Printed booklets with maps and stop descriptions are also available at the Old Courthouse.
5. Annual Fruitcake Festival
Historic Downtown Monroeville
Fruitcake always gets a bad rap and is usually re-gifted time and time again. But in Monroeville, the dense but tasty cake is celebrated each year at the end of November during the annual Fruitcake Festival.
The day is filled with music, readings by nationally recognized storytellers, and delectable homemade fruitcakes for sale. Plus, there is a live performance of Truman Capote's heartwarming Christmas stories.
Contact the Monroe County Museum for complete details.
6. Harper Lee Gravesite
Penville And Baptist Cemetery
Before leaving Monroeville, be sure to head north a half mile from the Old Courthouse on County Road 47 and pay your respects to Nelle Harper Lee at her gravesite in the Penville and Baptist Cemetery.
7. Dining In Monroeville
Downtown Monroeville around Courthouse Square has an eclectic array of dining options. Two of my favorites are located just south of the historic area on or just off of Alabama Highway 21.
Big D's Butts and Stuff
Every town has its signature barbecue restaurant, and in Monroeville, it's Big D's Butts and Stuff. Come hungry, because the portions are generous. Their menu has a mouthwatering list of incredible barbecue sandwiches, paninis, and wraps, but a personal favorite is Big D's Brunswick Stew with melt-in-your-mouth pulled pork, chicken, and loads of vegetables.
David's Catfish House
David's Catfish House is a staple of south Alabama with locations dotting the road map to the state's Gulf Coast. Their location in Monroeville is just off of Alabama Highway 21 on US 84.
David's serves up delicious steaks, hamburgers, and the like, but their specialty is delicious seafood dishes like their Firecracker Shrimp and a Southern tradition — shrimp and grits. When I stop at David's, I always go for the stuffed crab plate with a side of their famous cole slaw. The best!
Where To Stay
Camping
Located only a short 20 miles west of Monroeville, nestled on a finger of land between the banks of the Alabama River and the Isaac Creek, there is a beautiful example of what camping should be. Here at the Isaac Creek Campground, quiet beauty literally envelopes you.
The campground has 60 sites in all for tent or RV camping. All are improved sites with power, water spigots, a picnic table, a lantern holder, and a fire ring with an attached grill. Many sites are right on the water with a small courtesy dock.
Each site has a cement drive for ease of parking and a level hard-packed gravel tent pad, and the amenities are top-notch with two bathhouses within the camp loops that are extremely clean with hot showers and laundry facilities.
Make your reservations online and early (it is a very popular campground) by visiting Recreation.gov.
Area Hotels
If you're not into camping, then there are several hotels in the area that offer cozy accommodations — including breakfast — for your stay including Best Western and the locally-owned Mockingbird Inn and Suites.
Pro Tip
Since all of what there is to do and see is centered around the courthouse square, you will most likely find it difficult to find parking. Consider parking on one of the side streets just off the square. And remember, the town is abuzz with activity and visitors during the Literary Festival and when the play is being staged. Plan your accommodations and reserve tickets well in advance.
Related Reading: