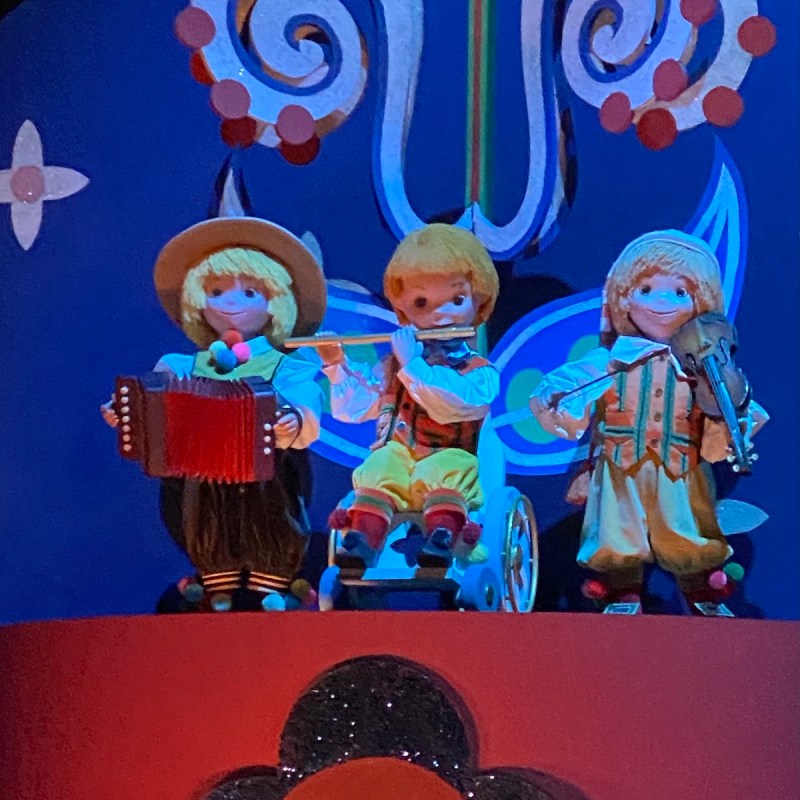 Walt Disney World has added a new doll to the "It's A Small World" ride at the park. This new doll is another way Disney is honoring the diversity of people all around the world.
At the beginning of March, a doll in a wheelchair was added to the ride and cast members who are part of the ENABLED Business Employee Resource Group were among those to see it for the first time. This group is led by cast members who share a passion for accessibility.
Reflecting The World Around Us
In a blog post, Disney stated that "Walt Disney Imagineering continuously considers updates to our parks and experiences to better reflect the world around us." In that same post, a member of the ENABLED team shared why this is so special to her and her family.
"My sister Chloe used a wheelchair, so to see a character in such an iconic attraction that puts the spotlight on accessibility makes my heart feel full," she said.
Continuing To Celebrate Inclusion
In late 2022, Disneyland added two dolls in wheelchairs to the same "It's A Small World" ride in California. It was the first time this kind of inclusion was added to some 300 costumed dolls representing singing children from different countries.
Disney says its newest addition in Florida is more than just a doll, it "allows even more guests and cast members to see themselves and their loved ones depicted in the experience. We remain committed to our ongoing work to champion inclusivity and are excited for what the future brings as we continue to reflect the beauty of our individual experiences. It doesn't matter who you are. If you are a guest in our park or a cast member, we celebrate you — your background, your culture, your identity — and we welcome you every day."
Disneyland in Paris will also add similar dolls to the "It's A Small World" ride sometime this year.
About It's A Small World
"It's A Small World" was created for the 1964–65 New York World's Fair. It was personally overseen by Walt Disney in support of the United Nations Children's Fund (UNICEF). It was a massive hit for two seasons at the fair and was shipped back to Disneyland, where it opened on May 28, 1966. It has since been replicated around the world and is considered a Walt Disney classic.
To read more about Walt Disney World, check out: