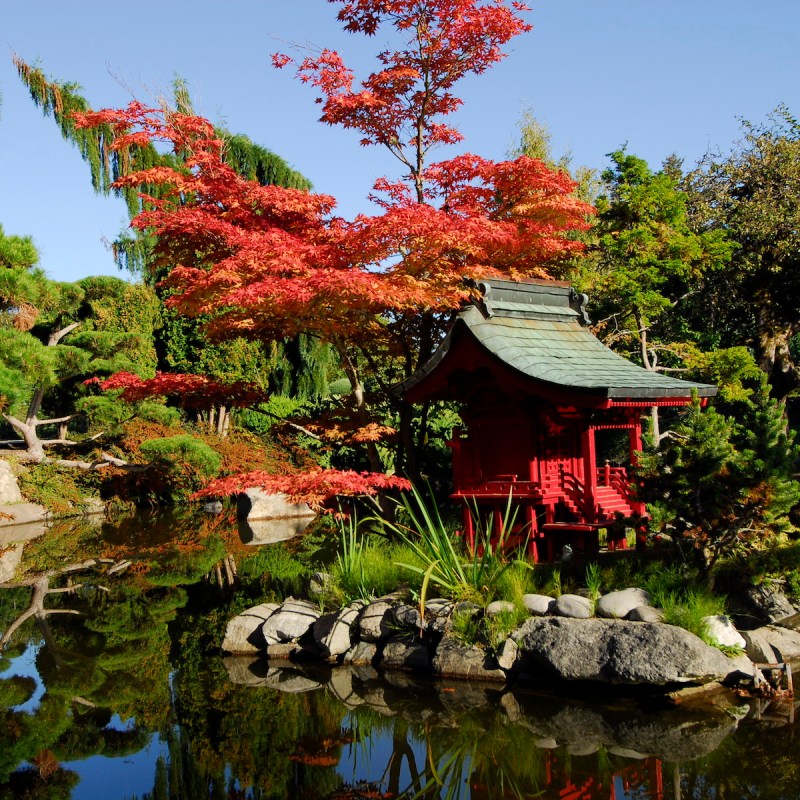 Overlooking Puget Sound in the shadow of Mt. Rainier, Tacoma offers similarly breathtaking views of the gorgeous Pacific Northwest landscape as Seattle but from a more laid-back, more affordable, and less congested spot. Or, as my daughter (a newly minted Tacoma resident) describes the town, it's "Seattle, but realer."
Whether you visit for the scenic seascapes, impressive art, world-class museums, or scrumptious seafood, here are my favorite things to do during a long weekend in Tacoma, Washington.
Things To Do In Tacoma
1. Chihuly Bridge Of Glass
Perhaps it's because I'm both the daughter and mother of artists, but the first thing I associate with Tacoma is glass art. Why? Because world-renowned glass artist Dale Chihuly was born and raised in Tacoma. One of the best places to see his work in his hometown is the Bridge of Glass which bears his name. Spanning I-705 and connecting Pacific Avenue to the Museum of Glass, this 500-foot-long pedestrian bridge includes over 2,000 glass objects.
Pro Tip: To see more of Dale Chihuly's work, stop at the historic Union Station on Pacific Avenue. Once the grandest building north of San Francisco's Union Station, this Romanesque Revival building is now a federal courthouse that features several large-scale blown glass sculptures.
2. Museum Of Glass
Unlike the museum at the foot of Seattle's Space Needle that is dedicated to Tacoma's famous son, the Museum of Glass in Tacoma features the work of many glass artists, not just Chihuly.
Most importantly, be sure to stop at the Hot Shop and watch talented glassblowers gather molten glass from a 2,000-degree Fahrenheit furnace and shape it using a variety of tools and techniques.
Pro Tip: If your visit to the Museum of Glass has you craving more, check out Blown Away, an original Netflix competition series starring glass artists.
3. Tacoma Art Museum
With thousands of works of art in its permanent collection, the Tacoma Art Museum (TAM) includes pieces by regional, national, and international artists, with a focus on the art of the Northwest. TAM is known for its collection of Native American art, ranging from traditional artifacts to works by contemporary Native American artists. It also houses one of the largest collections of jewelry by Northwestern artists, and of course, you'll get to see plenty of impressive pieces by glass artist Dale Chihuly.
Pro Tip: Looking for a fast, easy way to explore Tacoma's world-class museum district? The Tacoma Link Light Rail makes it convenient and free to explore Museum Row by connecting one end of downtown to the other with six convenient stops.
4. Washington State History Museum
Covering history from the end of the last ice age to the present day, the Washington State History Museum features interactive displays, multimedia presentations, and a wide range of artifacts to teach visitors about the Evergreen State. As they discover Washington's Native American heritage and learn about the growth of industry and technology across the state, guests can observe everything from Native American tools and clothing to vintage cars and airplanes.
5. Point Defiance Park
Although I originally associated Tacoma with glass art, after spending a long weekend there, I now also appreciate its exceptional natural beauty. And one of the best viewing spots in town is Point Defiance Park. Spreading across more than 700 acres on a peninsula that juts into Commencement Bay as it reaches toward Gig Harbor, this beautiful park offers several miles of hiking and biking trails that wind under the canopy of an old-growth forest. There are also several manicured gardens and a beach and marina where visitors can fish or rent a kayak.
As you spend the day enjoying the impressive beauty of the Pacific Northwest, keep an eye out for a variety of wildlife, including bald eagles, herons, sea lions, harbor seals, and sea otters. Just remember not to feed the wildlife — not only because it is illegal, but also to prevent malnutrition and overpopulation.
6. Point Defiance Zoo And Aquarium
Located in the southeast corner of Point Defiance Park, the zoo and aquarium is home to a variety of land animals and sea creatures, including muskoxen, walruses, penguins, jellyfish, and more. But one of the most impressive experiences is Red Wolf Woods. The Point Defiance Zoo played a critical role in saving these beautiful creatures from extinction, and it is home to a precious pack, including new pups.
Pro Tip: Use the Five Mile Inner Loop to access many of Point Defiance Park's attractions, including the zoo and aquarium, Point Defiance Marina, Owen Beach, the Gardens, the Pagoda, and the off-leash dog park.
7. Wright Park
Wright Park is a stunning 27-acre arboretum located in the heart of Tacoma. It boasts over 600 trees that tower over winding paths, beautiful flowers, and impressive sculptures, making it a peaceful place for a leisurely stroll or a relaxing picnic.
One of the standout features of Wright Park is the W.W. Seymour Conservatory, a beautiful Victorian-era greenhouse that is home to a wide variety of plants and flowers from around the world. Visitors can wander through the different rooms, each of which features plants from different climates and regions, and take in the beauty of the flowers and greenery. Like the rest of Wright Park, the conservatory is free to the public and is a must-see destination for any nature lover visiting Tacoma.
Pro Tip: For a free, self-guided tour of the champion trees in Wright Park, download this booklet.
8. Tacoma Nature Center
Another great place to enjoy the outdoors is at the Tacoma Nature Center. Preserving 71 acres of natural beauty around Snake Lake in the heart of Tacoma, this urban oasis offers more than 2 miles of soft-surfaced walking trails that wind through wetlands, forest, and other natural habitats, including a half-mile outdoor access route for wheelchairs.
9. LeMay — America's Car Museum
With more than 300 cars on display in the 165,000-square-foot, silver-domed building that locals affectionately call "the Carmadillo," America's Car Museum celebrates the nation's love affair with the automobile and showcases the ways in which 19th-century invention shaped our society. Whether you're a car lover, a history buff, or just enjoy museums, you're sure to be impressed by LeMay's extensive collection of vehicles ranging from classics to modern sports cars. Get up close to everything from Model Ts, classic convertibles, and vintage muscle cars to luxurious European sports cars like Ferraris, Porsches, and Lamborghinis.
And speaking of impressive sports cars, you can satisfy your need for speed by testing your driving skills on a racing simulator at America's Car Museum. While there is a small upcharge for this experience, it's not much and is worth every penny!
Pro Tip: Looking for more fantastic things to do during a long weekend in Tacoma? Check out 100 Things To Do in Tacoma Before You Die by fellow TravelAwaits expert contributor, Peggy Cleveland.
Tacoma Restaurants
Olympia Coffee Roasting
Even though it's in the shadow of one of the world's most renowned coffee towns about an hour north, chances are you'll still expect to tap into the Pacific Northwest's coffee culture when you visit Tacoma. I'm a big fan of Olympia Coffee Roasting, an award-winning coffee roaster that sources beans from small farms in eight countries across three continents.
Corina Bakery
What pairs best with a great cup of coffee? Freshly baked pastries! Visit Corina Bakery for buttery croissants, cream cheese cinnamon rolls, fluffy quiche, and breakfast sandwiches.
Pro Tip: The bakery is located just a few blocks from Wright Park, so get your coffee and croissant to go and dine al fresco!
Duke's Chowder House
For sustainably sourced fresh fish with beautiful views of Puget Sound, visit Duke's Chowder House. As you'd guess from the name, they're known for their chowder and offer several varieties: creamy New England-style chowder, lobster Pernod chowder, cioppino-style seafood chowder with a tomato base, and even a chicken corn chowder.
Ice Cream Social
To satisfy your sweet tooth, stop at Ice Cream Social. Their three locations in the Tacoma area make it easy to stop by for a classic scoop or one of their seasonally-inspired specialty flavors.
You'll find classics — like vanilla, chocolate, and strawberry — available year-round along with specialty flavors like salted caramel, mint chocolate chip, and cookies and cream. Additionally, look for tasty seasonally inspired flavors like passionfruit, cherry pistachio, pumpkin, sweet potato marshmallow, and peppermint hot cocoa.
Tacoma Hotels
Silver Cloud Hotel
Located on the Tacoma Waterfront in Point Ruston, the Silver Cloud Hotel is one of the newest hotels in Tacoma, and all of the rooms and suites have spectacular waterfront views.
Hotel Murano
Named after the island near Venice where Dale Chihuly studied glass blowing as a Fulbright Fellow, Hotel Murano includes an impressive collection of glass art curated from around the world.
Pro Tip: Looking for a truly unique place to stay in Tacoma? Here's how you can spend the night at the Point Robinson Lighthouse.