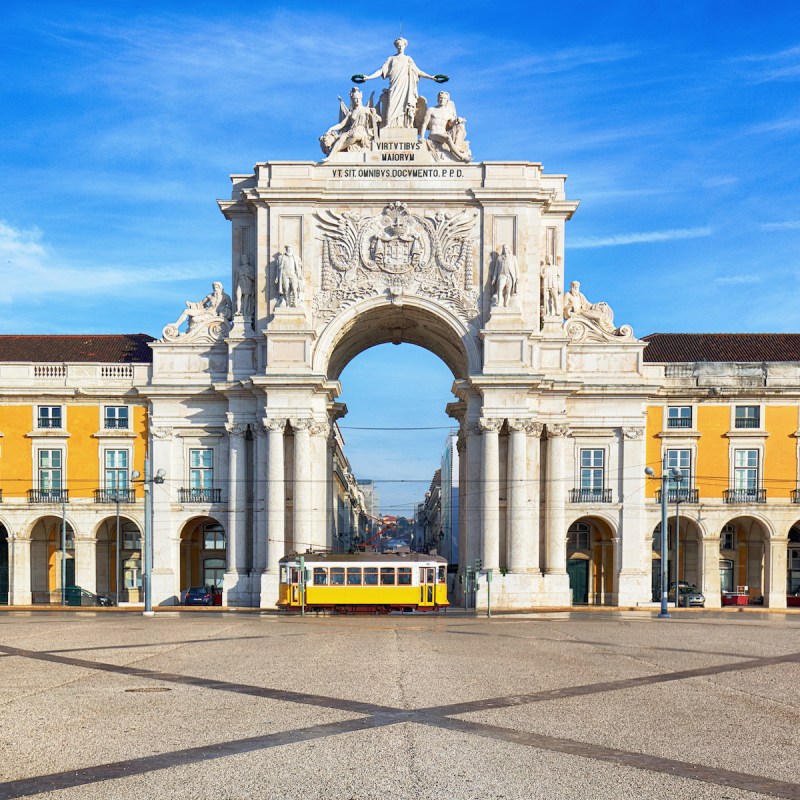 It's hard not to hear about people discussing a move to Portugal these days. And International Living's 2023 Global Retirement Index survey gives it the top spot, spurring even more interest. We moved to Portugal some 2 years ago and it has been the right choice for us. But even a beautiful country like Portugal presents challenges to an expat.
We think there are plenty of reasons to move to Portugal, but only with your eyes wide open. We'll use the categories of the survey and provide our own insight to share the things we like and dislike about our adopted home.
1. Housing
This is probably the area that is most confusing and challenging to explain. Just as in most places, there is a huge range of housing, from small apartments in large complexes to isolated mansions with sea views and expansive gardens. Some parts of the country are more affordable than others. Lisbon and the desirable coastal areas have become much more pricey in the past several years. For those interested in buying property, the real estate market is also wide-ranging, with many homes prime for renovation and new constructions for those who want everything fresh and new. People seeking a rural life will find the best deals in small towns and villages away from the big cities since so much of the population has urbanized on the mainland. Madeira and the Azores are appealing to those desiring island life.
Dislike #1: Housing Availability Challenge
We dislike the challenge of housing availability, especially in the rental market. For example, a high-quality apartment in a good location will often be rented within hours of listing. We currently have a modern flat with fabulous views and can walk to the beach. But, we have a little less space than we would like and live in an apartment rather than a detached home, which is harder to find.
2. Climate
Portugal offers a moderate climate that many people will love. There is a rainy season, which at times can get quite dramatic. Heat worshippers can go south to the Algarve region, which gets especially hot in the summer and has its own airport in Faro. For cooler weather, gravitate toward the north for Porto and beautiful towns along the Atlantic Ocean and the Costa Verde, or Green Coast, where rain and weather keep it so lush. Summers in the big cities can get hot while coastal towns experience lesser extremes.
Snow lovers can head to Serra da Estrela, the highest mountain range in continental Portugal where there's even a little ski resort. But for those fleeing the snow, you should be clear. It's not like Florida or Mexico. There are not year-round sunny days swimming in the sea. Trust us, the sea is really, really cold. Surfers here wear wetsuits. But if watching the waves and dipping a toe in the water is enough, like it is for us, then Portugal has a great climate.
3. Visas And Benefits
Most people retiring in Portugal opt for a D7 Visa, also known as the Retirement Visa or Passive Income Visa. It requires the applicant to have sufficient funds to live in Portugal without assistance for a year based on Portuguese income standards, which are quite reasonable. Pension income, Social Security, savings, and interest income can all be included in the calculation. There are other requirements like a Portuguese bank account, criminal records, and so on, but what is required is pretty clear.
After getting a temporary residence permit, expats can receive benefits like visa-free travel to Schengen countries, national health service access, and preferred income tax rates as a non-habitual resident (NHR, avoiding double taxation). We especially like that after having a resident visa and 5 years of residency, we can apply for permanent residence or become Portuguese citizens (and obtain a European passport). Portugal allows for dual citizenship. Other visa options include the Portugal Golden Visa program, offering residency for a required minimum investment.
4. Cost Of Living
A prime reason people consider Portugal for retirement is its relatively low cost of living. Food, wine and beer, and the cost of many products in Portugal are lower than in the United States and other European countries. In the major cities, rideshare costs are quite low and public transportation like trains, metros, buses, and ferries only cost a few euros. Private health insurance offers outstanding coverage and huge savings. Our policy is significantly better than what we had in the U.S. at about half the price.
Some things are more expensive, such as the cost of a vehicle and filling it up, electricity, natural gas, and imported goods. Housing for us is about the same, but those coming from markets where prices are steep or who are willing to live a little outside the most pricey areas will likely save here too. While global events have affected some prices, we would say that our cost of living is still 25–30 percent lower, overall.
5. Cultural Transition
The Portuguese people, in our general experience, are kind, welcoming, cheerful, and accommodating. When we first came to visit, one of our biggest reasons for considering a move here was the way we were treated. People operate at a slower pace. They don't jump in front of lines, lose their temper, or make nasty comments. They value relationships, family, and friends. Many of our best experiences have been lingering over meals in lovely cafés with our new friends. In much of the country, English is widely spoken, making it possible to function prior to learning much Portuguese.
There is also a strong expat community in larger cities like Cascais, Lisbon, and Porto, with opportunities to meet like-minded expats, including Americans, with whom to share your journey. The country is quite compact and easy to get around. In fact, we only recently decided to purchase a car as we expand our travels to neighboring Spain and more of Europe. Meeting non-EU citizens as well as people from other EU countries, and our home country, has been relatively easy. And many museums, parks, and attractions are inexpensive or free. Portugal is very safe and there's so much to do and see that it's hard to imagine ever being bored here.
Dislike #2: Different Consumption Standards
One dislike we have is the differences between American and European standards in Portugal regarding convenience and consumption. For example, it is uncommon for traditional homes to have air conditioning. Women of a certain age, as we are, tend to get hot easily. And, when the temperature rises, we want to be cool. The same goes for clothes dryers: They are uncommon in typical Portuguese homes, where people prefer to dry their clothes in the open air. We are used to different standards and would rather have these conveniences. Whether we eventually make that cultural transition remains in the future.
6. Government And Infrastructure
As part of western Europe and a member of the European Union, Portugal has a quality of life that is comfortable for a retirement destination. Because of low wages, which are a hardship for the working people of Portugal, the retiree expat has the advantage of lower costs for infrastructure than one would expect from any developed nation. Recent elections provided stability, enabling the Portuguese government to make decisions without paralyzing infighting. Major cities have the latest technology and Portugal is investing to further push Lisbon as the tech hub of Europe.
Highways are good and easy to travel on, though the tolls can add up. Some people ask if Portugal is a third world country. It is absolutely not. It is still the "poorest" country in Europe and taxes are steep for those who live and work here. But it is a caring country where no one is turned away from a hospital and children receive an education, regardless of financial means.
Dislike #3: Portuguese Bureaucracy
We dislike the amount of bureaucracy that accompanies life in Portugal. Some things that were simple to do in the U.S. — like exchanging a driver's license — take loads of paperwork, multiple appointments, and many months to complete. The Portuguese people are used to taking a number, waiting in line, and spending long hours for some transactions. We are not, so it's an adjustment.
7. Healthcare
There are two systems of healthcare in Portugal. The National Health System is available to all Portuguese residents and citizens, including those on a temporary residence visa. However, wait times can be very long, even for minor services, and the system is becoming overwrought. There are simply not enough doctors and nurses to meet ever-increasing demands both from an aging population and an increase of refugees and immigrants.
The other system is the private healthcare system. This is what we believe all expats should utilize first. Doctors speak English, it's usually quite quick to get an appointment, and with private insurance, the costs are incredibly low. We also strongly believe that those who, like us, have not worked and lived their lives in Portugal as tax residents should not add to the burden it is already facing. That said, every interaction we have had from dentists to doctors to medical technicians has been extremely caring, efficient, and beneficial. Prescription drug prices are also low.
We've shared our thoughts on both the things we love and a few we're having to adjust to as well. We've been thrilled with our move to Portugal and are not surprised to see it listed as the top place to retire internationally.
Pro Tip: Come for a visit before deciding to retire in Portugal. Even if it's not the right retirement destination, Portugal is a fantastic place to visit and enjoy.