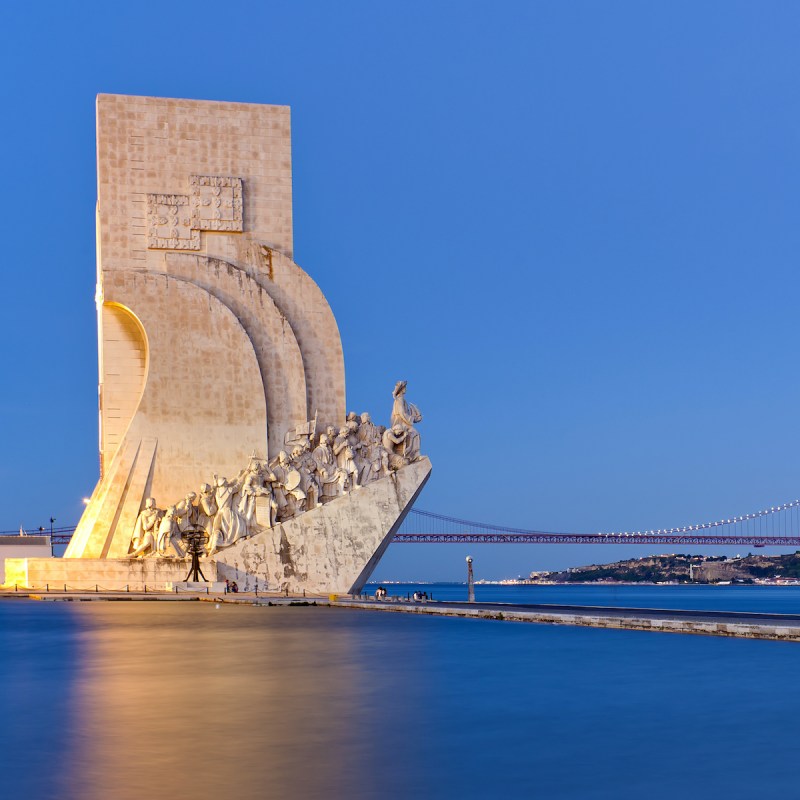 Portugal is a treasure trove of history, culture, cuisine, art, and much more. It is one of the friendliest and most beautiful places in Europe. And while Portugal is fantastic for an affordable vacation, making choices can be challenging when traveling on a budget. We've been living here for some time now, learning how the Portuguese themselves make the most of their money. Here are some of our best tips as locals for experiencing Portugal on a budget.
1. Eat Like The Portuguese
It would be easy to spend a lot of your budget on the amazing food available in Portugal, from fantastic seafood to incredible meat dishes, creative vegetarian, and luscious desserts. There are dozens of Michelin-starred restaurants in the country the size of Indiana. So, how do you try everything you want without blowing your budget? Eat like a local!
This means that breakfast is usually coffee or tea and a pastry or piece of toast. Skip the "full breakfast" as there are plenty of eggs and sausage at other meals, if you like. Make your main meal at lunchtime, which in Portugal is around 1 to 2 p.m. You will find lots of restaurants offering a Prato do Dia (plate of the day). These bargain meals usually include an appetizer or dessert, a main dish with sides like vegetables, potatoes, rice, and/or salad, and a beverage. The prices are mostly under 10 euros. They are full Portuguese servings, which are generally substantial.
Then you can have a light dinner. Not only is it economical to eat this way, but it's also great not to go to bed stuffed. Look for the neighborhood family-run restaurants called tascas for delicious food and friendly service. Save for one or two Michelin or other more expensive meals and treat them as the special occasions they are and you'll get the best of everything with your budget intact.
2. Walk, Walk, Walk
One of the best ways to explore Portugal is also free — exploring on foot. There are many places you can walk if you choose a central location for your accommodations. Before you book, look on a map to see exactly where you will be located. Check for what attractions, restaurants, and other points of interest are within walking distance from there. Determine how hilly the area is because Portugal in general has a lot of hills.
Even so, there are many places where, once you are there, you can literally walk for miles without much up and down. If you want to make friends on your visit, explore Portugal walking Meetup groups for events near you. For a seaside stroll, we highly recommend walking along the Paredão on the Estoril Coast. You could literally start at either end in Cascais or Lisbon and walk to the other. Most of us only walk a part of it, watch the sea and people, and settle in somewhere to enjoy the view. To go a bit faster, bike sharing and scooters are available at various spots, too.
3. Get A Visitor Card
Larger cities like Porto and Lisbon offer visitor cards with unlimited access to public transportation for a set number of days and free or discounted access to many attractions and museums. If you plan to go to a lot of attractions, these cards not only save on your ticket to get in but also save time because you skip the line to buy admission. There are various travel passes with deals on public transportation without the attraction benefits if you plan on just a few attractions or qualify for another discount, such as a senior discount for visitors over 65.
Pro Tip: Learn about the PORTO card here and the Lisboa card here.
4. Picnic
For a fabulous meal and even better scenery, stop by a local farmers market or grocery store and pick up some bread, cheese, sausage, fruit, veggies, olives, nuts, and sweets. Then take your goodies to one of the many places you can sit in the sunshine and enjoy the scene. Parks, forests, beaches, mountains, and spots to people watch make this thrifty option one of our favorites.
5. Visit Free And Low-Cost Sites, Events, And Museum Days
Portugal has a lot of "no money fun" to offer, and some attractions that generally charge admission have free days. For instance, the Calouste Gulbenkian Museum, an important art museum in Lisbon, is free to everyone on Sundays until 2 p.m. There are also attractions that are free all the time. The gorgeous Sao Bento train station in Porto is a fine example of classic azulejo tiles. And the Discoveries Monument in Belém is free to all, serving as a potent reminder of Portugal's history of exploration. Many beautiful churches are free to visit respectfully when they are open. Concerts can be found around Portugal and some of our favorite memories come from wandering around open-air markets that include not only food and produce but also clothing, electronics, antiques, and other "flea market" goods. Enjoying a beautiful Portuguese park is free, often including sculptures to see as well. Both Porto and Lisbon offer a variety of free walking tours, although tips are always welcome.
6. Skip The Bottled Water
Bring your reusable water bottle with you and take it wherever you go. There's no need to use plastic bottles because water from the tap in Portugal is perfectly fine to drink. Having come from a place previously where we had to double filter the water in our own home, it was quite a happy surprise to find that Portugal's water tastes good as it is. Many restaurants will try to sell you bottled water either still or "with gas" (carbonated). You can certainly get that if you want, but it's fine to get tap water and save your money for another indulgence. There are water fountains, including those for filling bottles and accessible fountains springing up, too.
7. Go Off Season
As summer approaches, prices go up and availability goes down. To get the best value for your budget, we recommend visiting Portugal in the off season. Fortunately, the weather in Portugal is generally mild. You may get a little rain in the shoulder seasons of spring and fall, but the advantages you gain will make it worthwhile. Even airfare deals are more plentiful. We have flown TAP, the national airline of Portugal in both spring and fall with direct flights that were pleasantly efficient and comfortable.
Each season has its special treats, too. Fall is harvest season for Portuguese wine lovers. The waves are amazing for surfers in fall and winter. Springtime brings Algarve wildflowers and the Madeira Flower Festival. In fact, the whole country is filled with festivals, including the International Chocolate Festival in the fairytale town of Óbidos.
8. Drink House Wines And Imperial Beers
In a country that produces so much wine, you might think that you'd need to become familiar with all the best grapes and regions and producers. The Tasting Room is a fun place to learn about Portuguese wines. But when you go out to dinner, all you really need to know is red or white. House wines are usually available by the glass, half carafe, or full carafe. And they are good. Portuguese wines are generally affordable and house wines even more so. We've had a glass of lovely red or white for 2 euros on many occasions. Also, if you like to drink draft beer, ask for an "imperial" (sometimes called "fino" in the north), a glass of about seven ounces. Most Portuguese will drink imperial rather than pints, so you will blend right in with the locals. These are often Portuguese beers like Sagres or Super Bock, and will cost about 1 euro.
9. Hop-On, Hop-Off Buses
A great way to see a lot without spending a lot of money is to take a bus tour where you can get on and off at various stops as you like. They can cover a lot of territory in a short time, and when something intrigues you, you can hop off to spend time exploring then catch another bus when you are ready. Lisbon and Porto are perfect for this sort of overview. You also have the advantage of seeing areas you might like to visit more fully without having to navigate traffic or pay for parking, both of which can take a toll on your fun. There are different routes and you can combine them if you want to see more of the areas. Some even include tram or boat rides as well.
Pro Tip: Here are some hop-on, hop-off options to consider.
Portugal is a top destination for an affordable and memorable holiday. We hope these insider tips for experiencing Portugal on a budget help you plan an even better visit to this wonderful country.