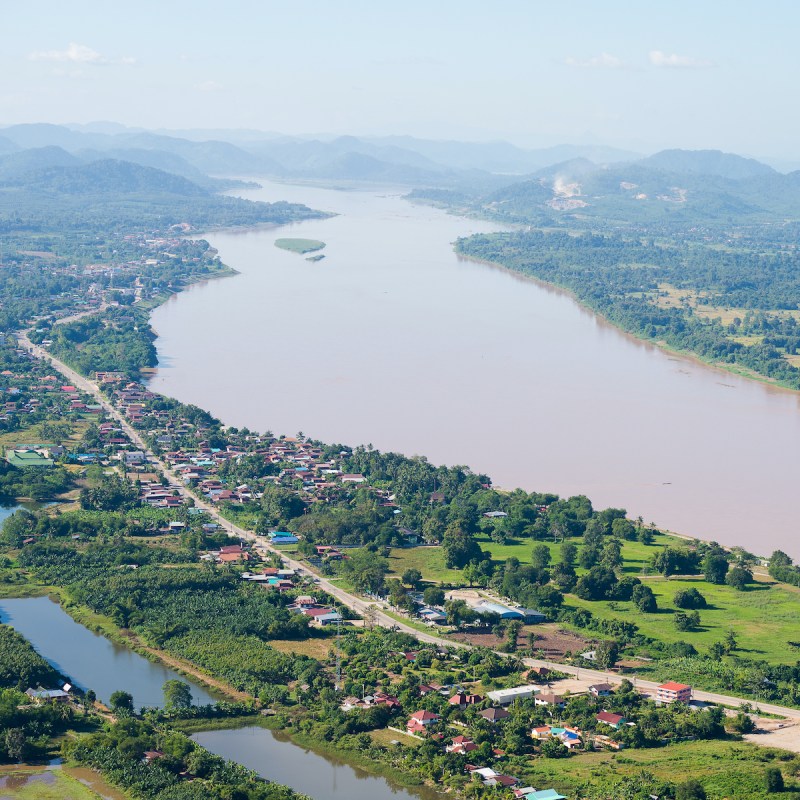 During your next river cruise, you have the chance to explore more. For a limited time, AmaWaterways is offering a complimentary land package. When you reserve select Europe, Egypt, and Mekong River cruises by December 31, 2022, you'll receive a two, three, or four-night pre- or post-cruise land package, for free.
"This new Free Land Package offer was designed to further enhance our guests' vacation experience with an extra few days to recover from jetlag before their river cruise or explore a new city before returning home," said Kristin Karst, executive vice president and co-founder of AmaWaterways. "Drawing on our European heritage, our river cruise itineraries and excursions have been created to offer our guests unparalleled experiences and the same is true for our land packages that have just the right balance of immersive included tours and free time."
Free Land Packages
Whether you want to rest and recover after your long flight into a new time zone, or give yourself a few more days of exploration before you head home, the Free Land Packages allow you to add a bonus city or country to your experience.
The experiences include stays at world-class, four- and five-star hotels located near major sites; daily breakfast at the hotel; city tours and excursions led by local guides; convenient traders and portage service between your hotel and river cruise ship; and the service of the extraordinary cruise managers throughout your journey.
With 15 different pre- and post-cruise land packages offered complimentary on select sailings in 2023, guests can discover fascinating cities like Prague, Paris, Vienna, Budapest, Amsterdam, Lucerne, Barcelona, Nice, Geneva, Lake Como, Lisbon, St. Malo, Bilbao, Bucharest, or farther afield in Bangkok and Dubai.
Complimentary Land Packages
Here is a peek at a few of the many land packages to choose from:
Zurich And Lucerne, Switzerland
Travelers can enjoy two nights in Zurich with a guided tour through the "Little Big City" before spending two more nights in Lucerne. In Lucerne, guests can enjoy a scenic cruise across beautiful Lake Lucerne and visit the historic Lion Monument to learn more about the city's magical medieval walls and towers.
Add the two-night, pre- or post-cruise land package in Zurich plus the two-night package in Lucerne — valued at $1,680 per person — on select seven-night Captivating Rhine and Enchanting Rhine river cruises.
Prague, Czech Republic
Guests venture to Regensburg, Germany, where they can explore the country's best-preserved medieval cities before traveling to Prague for three nights. Excursions include exploring the UNESCO-designated city center, visiting Prague's infamous Astronomical Clock, and enjoying authentic Czech beer.
Add the three-night, pre-cruise land package — valued at $1,320 per person — on select seven-night Romantic Danube, Treasures of the Main & Rhine, Legendary Danube, or Magna on the Danube river cruises.
Lake Como, Italy
Travelers will enjoy gazing at clear-blue waters and impressive villas on a scenic ride along Lake Como to see its stunning peak, Bellagio, while soaking in the lakeside views and iconic cobbled-stone streets.
Add a three-night, pre-cruise land package — valued at $1,440 per person — on select Rhine Castles & Swiss Alps or Rhine Castles & Swiss Alps (Christmas) river cruises.
Budapest, Hungary
Travelers can explore Budapest's "hidden" side, venturing deep into the city for two nights to explore fascinating sites such as the Margaret Bridge, Nyugati Railway Station, and the Great Synagogue.
Add a two-night, pre-cruise land package — valued at $840 per person — to select seven-night Blue Danube Discovery, Magna on the Danube, and Melodies of the Danube or Iconic Christmas Markets river cruises.
Pro Tip: If guests want to extend the river cruise experience, they can get an additional 10 percent of savings on a second cruise and add a complimentary pre-cruise land package.
About AmaWaterways
Family-owned and operated for 20 years, AmaWaterways offers unparalleled river cruise experiences with 26 custom-designed ships. Its cruises venture Europe's Danube, Douro, Rhine, Moselle, Main, Rhône, Saône, Seine, Garonne, and Dordogne Rivers; Dutch and Belgian waterways; Southeast Asia's Mekong River; Africa's Chobe River; Egypt's Nile River; and Colombia's Magdalena River.
Most ships welcome an average of just 150 guests and feature on-board amenities such as a stunning main lounge, the specialty Chef's Table restaurant, hair and massage salons, a sun deck walking track, and heated outdoor swimming pools and swim-up bars. The company also offers a variety of themed sailings and brand relationships, with sailings geared towards active travelers and families as well as group and charter options.
To read more about river cruises, check out: