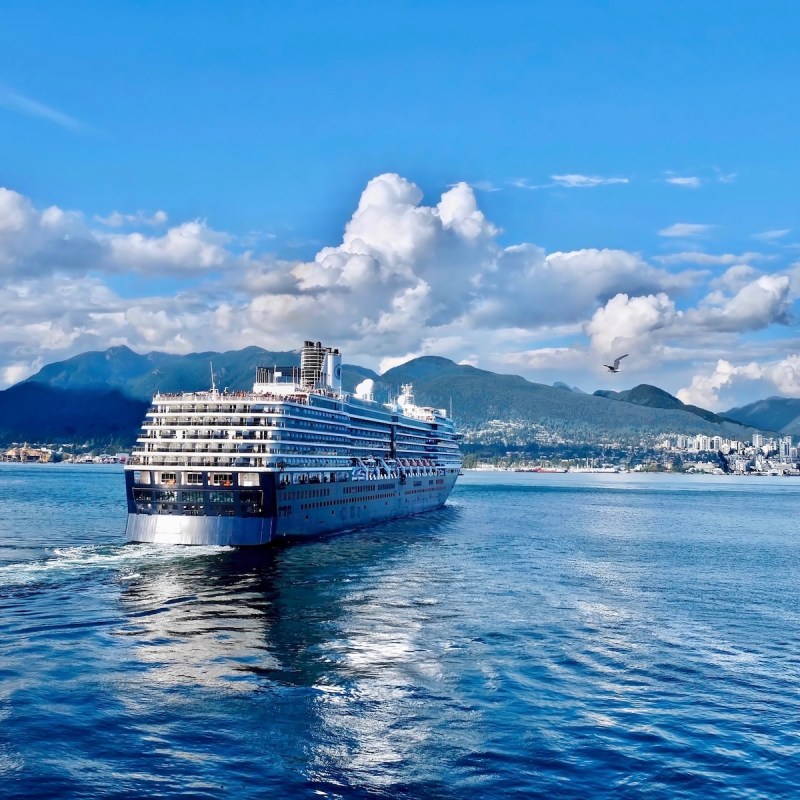 The first accessible cruise itinerary is now available to book. Wheel the World, the leading online travel booking platform for people with disabilities and seniors, has launched an itinerary allowing people to book cruises to Alaska aboard Holland America.
"Our clients have been eagerly awaiting the arrival of our first cruise itineraries," said Alvaro Silberstein, Wheel the World co-founder and CEO. "Booking a cruise with Wheel the World gives travelers with disabilities, seniors, and their families peace of mind that their cruise experience will meet their accessibility needs so they can relax and enjoy their time on and off the ship."
Wheel the World will celebrate its first official Cruise Week from October 17–21, featuring special introductory pricing on cruises, a cruise giveaway, and a week of cruise-filled content on its website and social media channels.
Scenic Cruise Trip Through Alaska's Inside Passage
The 8-day cruise takes one of the most iconic routes from Vancouver to Alaska on Holland America's Koningsdam Cruise. It will navigate Alaska's Inside Passage, which is a web of waterways famous for its stunning landscapes, ice fjords, and mossy rainforests.
Stops include Ketchikan, Juneau, and Skagway, visiting historic gold rush landmarks and authentic Native American cultural demonstrations and artifacts.
The Koningsdam Cruise From Holland America
The Koningsdam Cruise from Holland America offers guaranteed accessible en suite rooms, world-class dining venues, and live entertainment. Three on-site restaurants include Grand Dutch Cafe, New York Deli & Pizza, and Sel de Mar which provide a variety of high-end food, step-free entrances, and easily accessible seating areas.
The Lido swimming pool has smooth floor surroundings, a Hoyer wheelchair lift, and several sunbeds.
Guides and staff on-board have experience assisting people with disabilities, bathrooms are accessible at every place on the trip, transportation is wheelchair accessible, there are smooth floors and pathways, and places you visit are all wheelchair accessible and can be navigated independently.
Accessibility Mapping System
To offer the most current, accurate, and reliable information for travelers, Wheel the World uses innovative Accessibility Mapping Systems (AMS) to gather information on key data points such as staff training, wheelchair accessibility, ramp access, adaptive equipment availability, bed height, and room measurements.
The mapping trip took place in August so travelers know what to expect once on-board. Mapping was expanded to include accessibility details related to the ship's staterooms, dining areas, and the spa, pool and entertainment areas. Wheel the World plans to expand its cruise offerings in the coming year to include additional cruise lines and destinations.
Cruise Offerings
You can learn more about the new cruise offerings online and on Wheel the World's social media channels during its inaugural Cruise Week.
Wheel the World is also giving away a cruise to Half Moon Cay, Bahamas, to one lucky winner aboard Holland America's Eurodam ship departing from Fort Lauderdale, Florida! Check out the full contest rules and enter by October 28 at 12 p.m. EST.
About Wheel The World
Wheel the World is an online travel booking company empowering people with disabilities, seniors, and their families to explore without limits. It offers places to stay, things to do, and multi-day trips in more than 175 destinations worldwide. The company provides detailed accessibility information to empower people to live full lives and experience the joy of travel.
To read more about accessible travel, check out: