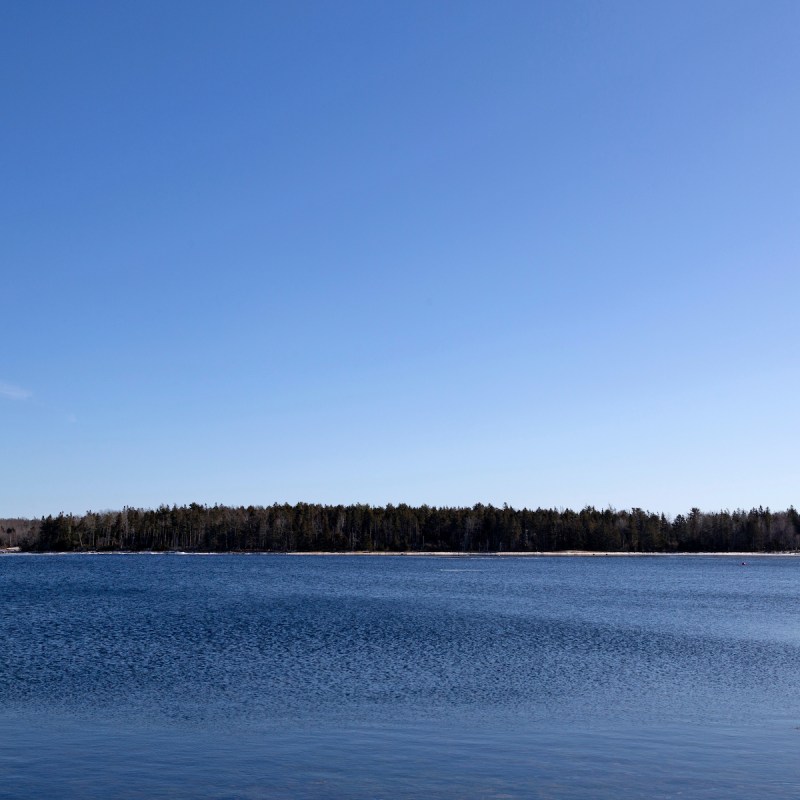 What's the most exclusive island in the world? Is it a flashy resort in the Maldives or a spectacular nature retreat in Fiji? Not even close! There's no island quite as desirable as Nova Scotia's Oak Island. Think I'm kidding? The annual allotment of 10,000 tour tickets for this Canadian island sells out in less than three minutes.
Oak Island isn't your typical island paradise. Located just 45 minutes from Halifax, there are no gentle turquoise waves here. But maybe — just maybe! — Oak Island has riches all its own.
For hundreds of years, Oak Island has been the site of rumors, wild speculation, and — depending on who you believe — treasure. Spectacular treasure. The kind of treasure that would make a pirate proud or drive the Knights Templar to create an elaborate hiding spot. The kind of treasure that has fueled a top television show, The Curse Of Oak Island, for 10 seasons. In short, Oak Island is home to the world's longest-running treasure hunt.
So is there really a literal king's ransom of gold and jewels on Oak Island? Go see for yourself. Here's how to plan your trip, and what to look forward to.
History Lovers, This Is Your Place
I was fortunate to hear Tony Sampson, a local resident, dive master, and recurring guest on The Curse Of Oak Island, speak when I was last in Nova Scotia. "Something strange happened on this island before 1795," he said.
He was referencing the fact that in the late 18th century, according to island lore, a group of men discovered a depression in the soil — and when they dug, they found oak platforms every 10 feet. However, exhaustive investigations were impossible thanks to built-in booby traps designed to flood the shaft. Such a setup was extremely unusual, and there were more mysteries within, including the use of foreign coconut fiber in the design. What exactly was going on? Who would be motivated to construct such a structure? As Sampson says, "For every theory, there is a counter theory."
You Come Here For The Mystery, Not The Gold
Oak Island and the surrounding area are gorgeous, but I have to say that the ground isn't exactly glittering with treasure. And this is the exact situation that has driven 10 seasons of The Curse Of Oak Island and motivated centuries of treasure hunters. Clearly, someone went through a lot of trouble to conceal something here. But where is it? What did they hide? Why did they go through so much trouble to do so?
Oak Island's artifact haul has been rather scant. There's a lead cross and lots of wooden scraps, but no giant chest filled with pilfered gems. Whatever secrets Oak Island holds, they're not being given up any time soon. You come here because you love folklore and mysteries, not because you'll be stumbling over gemstones.
Pack Your Hiking Shoes, Not Your Shovel
Believe it or not, people have shown up in southern Nova Scotia expecting to start a dig. Sorry to say you can't just show up and start shoveling. Oak Island's 140 acres are privately owned. You can neither dig here nor visit without a tour ticket. Unfortunately, there are no tours available in 2022, as the program was paused during the pandemic.
I was lucky enough to get a bit of an inside scoop from the organizing group, and they reported, "There is consideration to consider new types of tours which will be announced, after a decision regarding a tourism season has been made, likely May 2023. On any tour, the guide tells the history of the island, describing the locations of interest on the route." You can keep an eye on their website for when ticket sales reopen.
My personal activity of choice to get a sense of Oak Island is to grab my hiking shoes and observe from the shore. This is a beautiful area for hiking, and eagles, puffins, and herons are often spotted. Plus, walking the shores gives you an excellent sense of the place. Why this island? Who chose this area and why? As far as I'm concerned, these are questions best pondered on a full stomach, and the nearby communities of Mahon Bay and Chester are filled with delightful cafes that will happily pack some tasty sandwiches, salads, and desserts for your "research trip."
Survey The Scene From The Sea
If you aren't able to secure a tour spot (and, to be clear, you probably won't — demand is sky high and supply is currently at a standstill), there is a way to enjoy Oak Island and the surrounding area from the sea. Tony Sampson runs Salty Dog Sea Tours, boat tours that allow you to appreciate the area by sea.
Don't Miss Out On The Interpretive Centre And The Explore Oak Island Display
When most people think about the Oak Island Interpretive Centre, they're imagining the one that you can only visit through the official tours — but said tours are closed at the moment. However, there is an excellent alternative. The Explore Oak Island Display at the Old Train Station in the nearby community of Chester is a wonderful place to learn more about the legends and folklore of the area. The Station 20 craft shop next door is a nice spot to pick up nautical and Oak Island–themed souvenirs. The staff at both are lovely and helpful.
You Don't Have To Sleep Like A Pirate
Sure, pirates might have a lot of gold, but have you seen their living quarters? The worst! So many messy parrots. The Oak Island Resort and Conference Centre (located on mainland Nova Scotia and overlooking Oak Island) gives would-be treasure hunters a chance to enjoy a more luxurious environment. In addition to gorgeous rooms, the hotel offers easy access to a spa, golf course, bike trails, kayaking, and more.
How To Find Treasure: Guaranteed
Is there a golden cache tucked away under Oak Island? Maybe. Is there an unbelievably rich travel experience awaiting you all around Oak Island? You better believe it!
This area is home to some of Nova Scotia's best seafood and scenery and, you don't need to travel here for very long before you learn the true secret of Oak Island. The real treasure is the community, not whatever lies underneath.
If you're planning a trip to Nova Scotia, be sure to check out:
And if stories like Oak Island's fascinate you, look into: