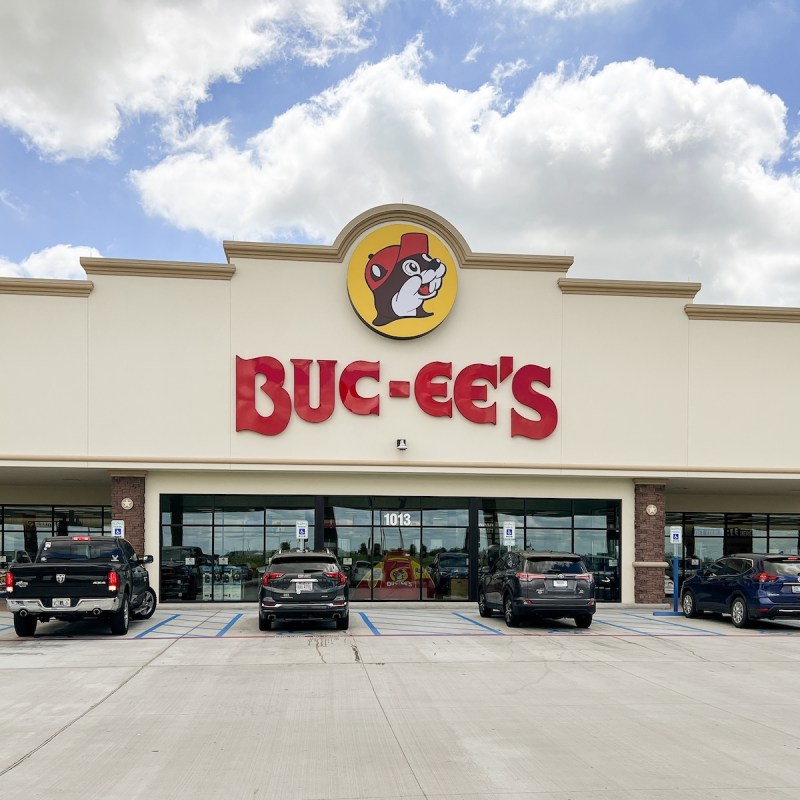 If you've been to a Buc-ee's, we don't need to describe it — you're already excited about whatever it is we're about to tell you. If you haven't, get ready to map out a trip just to check it out. Imagine a convenience store, souvenir shop, home goods store, restaurant, and clothing store mixed with the cleanest bathrooms and at least 80 gas pumps. Got your attention yet?
People living in Springfield, Missouri, will be the next to jump on the Buc-ee's bandwagon when the newest travel center breaks ground on August 23. There will be a ceremony to celebrate the start of construction.
"Springfield is the Birthplace of Route 66," said Stan Beard, Director of Real Estate for Buc-ee's. "It's perfectly natural that Buc-ee's, the ultimate road-trip destination, is coming to this gorgeous stretch of Americana history. We are delighted to be a part of this community and excited to make Springfield our first stop in Missouri."
Missouri's First Buc-ee's
Buc-ee's Springfield is the first Buc-ee's travel center in Missouri. At 53,000 square feet, it will offer 120 fueling positions just outside its store with thousands of snack, meal, and drink options for travelers on the go.
Buc-ee's Springfield will bring 200 new, permanent, full-time jobs to the area with starting pay beginning well above minimum wage, full benefits, a 6 percent matching 401(k), and 3 weeks of paid vacation. Buc-ee's remains committed to providing a friendly, safe and fun stop for travelers everywhere.
Buc-ee's Good-ee's
There are lots of favorites when it comes to snacks at Buc-ee's, but the tops are Texas barbeque, homemade fudge, kolaches, beaver nuggets, jerky, and fresh pastries. What are beaver nuggets, you ask? They're addictive. They're sweet, crunchy corn puffs covered in caramel and sugar. You can get them in flavors like sea salt, bold and spicy, and original. Anyone will tell you to grab a bag or two when you stop; you'll be craving them later on.
Touch Of Texas
Buc-ee's brand of barbecue is called "Texas Round-Up," which is fitting since that's where the store was born. You'll be made aware of it right when you walk through the door. The smell of brisket, pulled pork, sausage, turkey, and pastrami will take you to the open kitchen in the center of the store when you can watch it being prepared. It's not your typical gas station food — this stuff is fresh!
Buc-ee's Decor And More
When you visit and become a fan, you'll have plenty of Buc-ee's gear to take home with you. You'll find key chains, stuffed beavers, T-shirts, and more.
If you're looking to do a little shopping, you'll find everything from home decor like candles and pillows to camping supplies, grills, soap, and even dog accessories. Let's just say that this is the perfect stop if you're heading to your aunt's house and need a house warming gift.
If you happen to need some clothes, Buc-ee's themed or not, you can find shirts, shorts, hats, and shoes for any season. This place has everything. The first time I visited I bought a winter hat and a pillow for my sister. On another road trip, we forgot our dog's leash and are now owners of a Buc-ee's themed one.
Buc-ee's Bathrooms
While it seems odd to talk about bathrooms, think about gas stations you've been in. Let's just say they're not the cleanest. Buc-ee's takes pride in the fact the bathrooms are famous for being clean — they've won awards for it. The store in New Braunfels, Texas, was named the cleanest restroom in the country by Cintas, a corporate supplier to the service industry.
Oh Yes, And The Gas Pumps
You usually make a stop on a road trip for gas. Buc-ee's has that too. Fuel pumps range from 80 to 120 fueling positions for gas and diesel.
Buc-ee's Background
Founded in Texas in 1982, Buc-ee's is celebrating its 40th anniversary this year. Buc-ee's operates 43 stores across Texas and the South including Alabama, Florida, Georgia, Kentucky, South Carolina, and Tennessee. Buc-ee's is now headed West with store groundbreakings in Colorado and Missouri.
Want more information about planning a road trip? Check out: