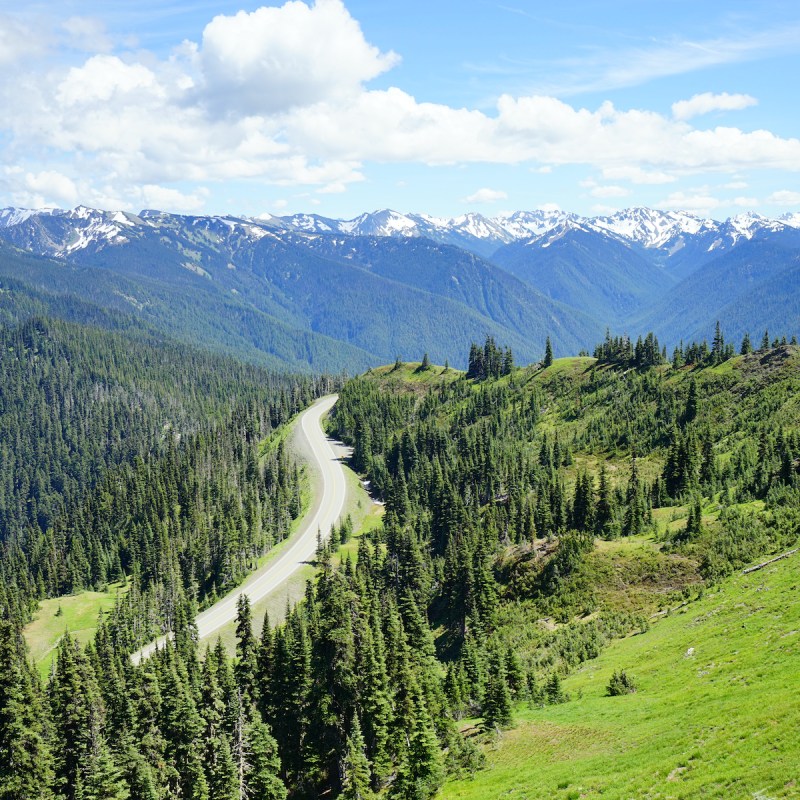 Fifteen years ago, my husband, Dave, and I were living in Estes Park, Colorado, a picturesque mountain town just minutes away from the entrance to Rocky Mountain National Park. Despite all its beauty and access to the outdoors, living full-time in a tiny tourist town deep in the mountains has its drawbacks.
There was little work in Estes Park, so we were faced with lengthy commutes down the mountain. After our long days, we were too tired to enjoy our mountain community and we began to yearn for a fresh start.
With no kids, no pets, and a decent balance in our savings account, we decided to put the majority of our worldly possessions in storage, pack our trusted Toyota Echo with camping gear and what we hoped were all necessary essentials, and hit the road for a 6-month-long adventure with the goal of discovering our next hometown before the money ran out.
For 6 glorious months we explored back roads, got to know the locals, hiked miles of trails, tasted local cuisines, then got sick of our tent, and occasionally each other, began to miss cooking in our own kitchen, and slowly watched the money run out. At the end of the journey, we happily resettled in Missoula, Montana, the winner of our next hometown contest.
Despite all the challenges and even after all of these years, we often find ourselves reminiscing about our great adventure. As we approach the age of retirement, our fond recollections of the trip have begun to intertwine with dreams of doing it all over again and making it even better knowing now what we didn't know then.
1. Budget For A Change Of Plans
Planning is a fun part of any trip and helps build the excitement. But when you're making plans several months in advance, many of those plans are bound to change and cause unexpected expenses. I don't fault us for doing things like putting a deposit down on campsites that we knew would be full when we got there.
What I wasn't prepared for was the unexpected cold front arriving in Grand Canyon National Park the same time we did. Despite several miserable nights in the campground and waking up to frozen faces and frozen water bottles, we hesitated to abandon our tent and pay for a hotel room. On the fourth day we finally broke down, but I would have felt better about the situation if we had some money set aside for these types of changes to our plan.
2. Mother Nature Has Her Own Itinerary
When our plans did change, it was often due to the weather. We were all settled into camp in Shenandoah National Park. Most of that day was spent doing laundry, so we were ready to relax the rest of the evening and watch the sunset over the Blue Ridge Mountains while planning our hike for the next day. Out of nowhere, the most violent storm that I have ever experienced hit.
We took a minute to consider our options and soon realized our tent was no place to wait it out. We had just enough time to throw our clean laundry in the car and race down the mountain to the nearest town, all the while crossing our fingers that lightning wouldn't strike the car. We returned the next morning to find our tent flooded and our provisions soaked. Hiking plans had to be put on hold as we spent the day in a hotel room while our tent dried in the sun.
3. Having Alone Time Is Not A Sign That Our Marriage Is Falling Apart
One of the best parts of this trip was sharing it with Dave, but that didn't mean that we had to spend every minute together. Between our tiny car and our tiny tent, we were at each other's side constantly. No matter who you're traveling with and how well you get along, that lack of alone time is bound to cause some friction. It's natural that we wanted to experience everything together, but I think we also had the concern that spending time apart was a sign we were getting sick of each other.
I learned that it's OK to set aside time to each do your own thing whether it be finding a quiet spot to read or touring a museum that doesn't interest your traveling companion. As they say, absence makes the heart grow fonder.
4. Rest Days Are Essential
I'm the type of person that likes to fill each day with activities when on vacation. That's fine for a shorter trip, but I began to realize this vacation was different. My body and mind grew tired from being constantly on the go. As the trip went on, we became proactive in scheduling days when we just sat beside the tent and read or watched movies all day in the comfort of a hotel room.
Looking back, I don't feel like we missed anything or the trip didn't live up to our expectations due to those rest days. They simply gave us time to regroup mentally and physically so we were able to jump back on the road with gusto.
5. The Importance Of Focusing On Self-care
Along the lines of setting aside rest days, we also needed to make an effort to take better care of ourselves. Many days were spent sitting in a car for hours and many nights were spent in a dusty tent. Neither one of us have ever been very good at cooking in camp, so we ate out a great deal, which meant heavy meals and often unfamiliar and unhealthy foods.
I would start to feel tired, like I was coming down with something. We should have been proactive in taking better care of ourselves. Set aside time for a walk. Drink plenty of water. Of course, it's fun to try the local cuisine, but balance out the meals of fried catfish and bison chili with the occasional salad or a visit to the local farmer's market for fresh fruits and vegetables.
6. No One Cared How We Looked
Before leaving on our trip, I read a book written by a woman who had traveled for a year with her husband in a motorhome, and she had mentioned they brought a few outfits that needed dry cleaning. I thought that was a little extreme, but then I brought a few "nicer" outfits just in case we ever wanted to have a night on the town.
Those clothes inevitably never left the suitcase. We rarely went anywhere that I felt required us to dress up and even if we did, so what if we went to a nice restaurant in jeans and T-shirts? No one cared. Pack enough clothes so you only have to do laundry once a week and make sure those clothes are comfortable and can be thrown in the wash with no fuss.
7. I'll Want A Record Of Our Journey
In the beginning when everything was new, Dave and I both kept journals and faithfully recorded the happenings of the day. Then slowly we stopped setting aside time and would go for weeks without opening the journals. Then we stopped altogether. I regret that. Of course, we have our shared memories and photographs, but nothing that documented how we were feeling each day, the challenges we encountered, and the adventures we had.
Even if you're not disciplined enough to do it every day, set aside time once a week to write in a journal, type up a log on your laptop, or even record a message on your phone. It will give you a treasured record of your journey that you can look back on for years to come.
8. Always Ask A Local
We spent months planning this trip looking at websites, ordering travel guides, and amassing glossy brochures. We assumed we knew everything we could about what to see and do at each of our destinations. We soon learned there is no substitute for the inside knowledge of a local resident.
The focus of our stop in Watkins Glen, New York, was to explore the incredible Watkins Glen State Park and its numerous cascading waterfalls. While we were in town talking to the bartender at Rooster Fish Brewing, we learned that the surrounding Finger Lakes Region is also famous for their wineries. We quickly added another day to our itinerary and spent it wine tasting. Take the time to politely chat up locals. You'll find they're excited to share the treasures of their hometown with respectful tourists.
9. Great Rewards Came From Going Outside Our Comfort Zones
We remember many of the mundane details of our trip, but the times we look back on with the greatest affection were when we put ourselves in an unfamiliar situation or faced a fear. We forgot all about our seasickness caused by huge ocean swells as humpback whales swam under our boat while on a cruise with Monterey Bay Whale Watch. We savored the most delicious food of our trip in Quebec City despite having to order from menus in our broken French. Zion National Park would not have been as memorable if we hadn't overcome our fear of heights to hike the cliff-hugging Observation Point Trail.
Looking back, there are definitely things I would change if we were to take another trip, but I don't regret a single moment.