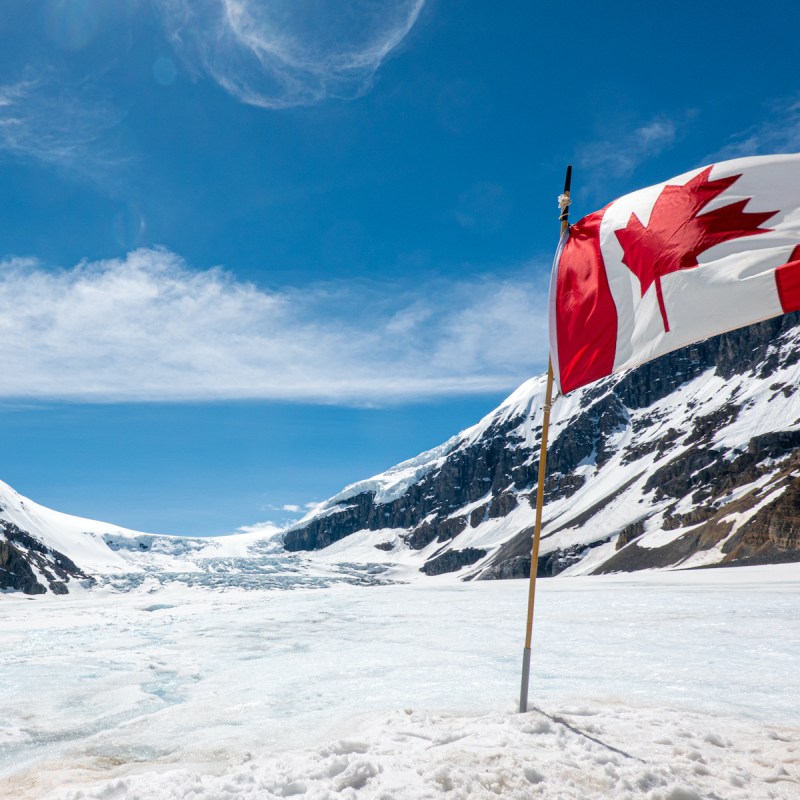 While the first day of winter may not be until Wednesday, December 21, the Farmers' Almanac has already released its 2022/2023 winter weather forecast for Canada.
If it seems early to be thinking about winter, there's a good reason for the forecast to be released now. It was released earlier than usual this year amid "growing concern over the rising costs of heating oil."
If you live in Canada or will be visiting there this winter, take heart, the forecast calls for "a potpourri of precipitation and unreasonably cold conditions," according to the Farmers' Almanac.
Now, if you're wondering how the Farmers' Almanac can produce long-range forecasts so far in advance, the editors explain that they have accurately published long-range weather forecasts since 1818. The key to those forecasts is a set of astronomical and mathematical rules developed by David Young, the Farmers' Almanac's first editor. Since then, those rules have been refined and turned into a closely guarded formula.
So, let's get to it. Here's what 2022/2023 winter will be like in Canada according to the Farmers' Almanac.
Get Ready For Colder Than Normal Temperatures
"Got flannel, hot chocolate, and snowshoes?" the forecast asks. "If not, you may want to go get some."
Here's why. Alberta, Saskatchewan, and Manitoba are labeled a "hibernation zone" this winter by the Farmers' Almanac while Ontario will be "very cold" and the Maritime Provinces will be "unreasonably cold."
"During the month of January, Canadians may see one of the coldest arctic outbreaks in recent years with temperatures reaching as low as -20 degress Celsius (-4 degrees Fahrenheit) to -40 degrees Celsius (-40 degrees Fahrenheit)," according to the Farmers' Almanac.
Stormy Weather On The Way
In general, an active storm track will travel across eastern North America this winter, from the western Gulf of Mexico up into the Maritime Provinces, according to the forecast. Consequently, the Maritimes will see several cold rains, as well as many days filled with a mix of snow, sleet, ice, and rain.
On the other hand, Labrador, Newfoundland, Quebec, Ontario, and the Great Lakes, which will be north and west of the storm track, will see snow, "and sometimes a lot of it," according to the forecast.
Meanwhile, British Columbia should see an average amount of winter precipitation, "but with brisk temperatures, skiing should be decent this upcoming season," according to the forecast.
Specifically, the Farmers' Almanac is raising "red flags" for the first week of January across the Rockies and Prairies because there potentially will be heavy snows, followed by bitterly cold temperatures.
"We'll raise another red flag for January 16 to 23, across the eastern two-thirds of the country where our extended forecast points to bouts of heavy snow and rain," according to the forecast.
That's also when parts of Canada may experience temperatures as low as 40 below zero — a number that's the same in Fahrenheit and Celsius.
Break Out The Snow Shovels
If you're curious about the forecast's "red flag" days and what those warnings mean to specific provinces, here's what you need to know.
A "decent amount of snow" is forecast to fall in Ontario and Quebec between January 20 and 23, as well as in the Prairie Provinces between January 24 and 27, according to the forecast.
Then, in February, especially in Canada's eastern areas, there's a possible nor'easter that may drop as much as 12 to 24 inches of snow between February 16 and 19.
While you start to think about winter, and maybe even plan a winter getaway, be sure to visit our winter travel content, including: