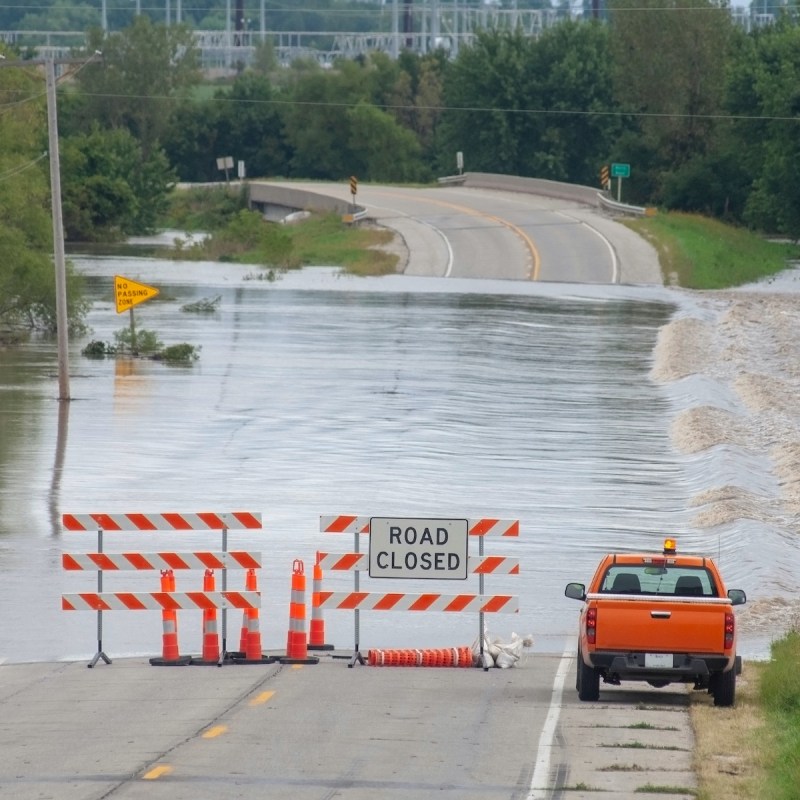 Most roads in Death Valley National Park are closed after torrential downpours caused flash flooding.
It has created dangerous conditions like this car getting swept off highway 190. The Death Valley National Park Facebook highlighted the danger of the roadways in a post.
"We urge people traveling in this area to use extreme caution, as storms are forecast to continue through Thursday," says the post. "If you see flowing water or debris, remember: turn around, don't drown!"
Road Closures
The National Park Service's website says North Highway (Scotty's Castle Road), Lower Wildrose Road, Dantes View, and Badwater Road to Shoshone are closed due to flooding and debris. Bonnie Claire Road and Scotty's Castle are closed due to flood recovery work. It is "likely that there are other roads that are impassable. Closures subject to change with changing conditions." The park does not know when the roads will reopen.
If you're visiting the park, you're asked to assume that all unpaved roads are impassable and to check before arriving.
Sunset, Texas Spring, and Stovepipe Wells Campgrounds are closed as well.
Open Roads
While most park roads are impacted by floodwaters, CA 190, Badwater Road — only to Badwater Basin — Daylight Pass Road, Salt Creek, and Emigrant to Wildrose Campground are open.
Closed Roads In Mojave National Preserve
About 100 miles south at Mojave National Preserve, crews are working hard to repair and reopen roads. The preserve made a Facebook post showing road crews at work, asking to "Please continue to use caution while driving in the region, keep an eye out for wildlife, flood debris, and road crew personnel on area roads. Remember to #DriveLikeATortoise!"
Several roadways are also closed until further notice. Park staff is surveying the damage at Cima Road, Essex Road, Morning Star Road, Zzyzx, Keslo-Cima, and Kelbaker Road.
Visitors are asked to check with the national park website before visiting.
To learn more about Death Valley National Park, be sure to check out Visiting Death Valley National Park: What To Know Before You Go.