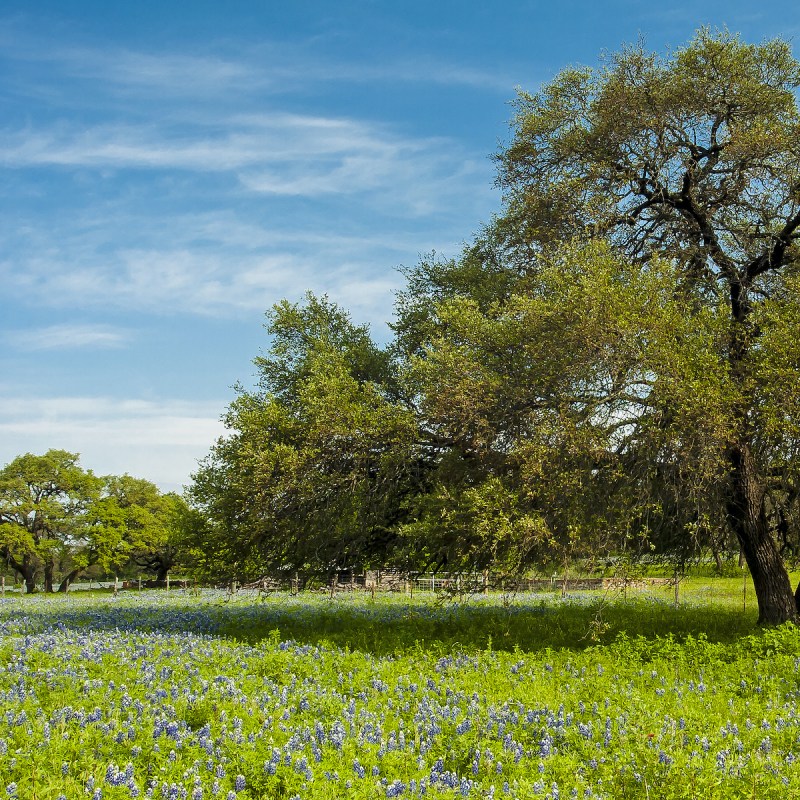 Marble Falls is a quaint town in the hill country surrounded by a chain of lakes, state parks, natural wonders, and some of my favorite wineries. The Colorado River will lead you to town, but the better option is the scenic road that runs through the town. I like taking the scenic route. If you do too, then opt for your road trip route to begin on Highway 281 from the Dallas Fort Worth area or San Antonio on your way to the Texas Hill Country.
There are plenty of fantastic things to do in Marble Falls on a weekend trip.
Marble Falls hosted my friend and me for a weekend stay. All opinions are my own.
5 Fun Things To Do In Marble Falls
Make your first stop at the visitor center so you can pick up brochures, coupons, directions, and information on special events that might be happening while you're there. It's right off Highway 281, next to the iconic restaurant, Blue Bonnet Cafe. The perfect weekend in Marble Falls can include shopping on Main Street (completely walkable), dining at some of the best restaurants in the hill country, enjoying Lake Marble Falls, and going on a nature hunt at the refuge. If you're visiting in the springtime, there will be lots of wildflowers to marvel over.
1. Shop, Walk, And Dine Downtown Main Street
I don't know if you'll want to spend your entire weekend shopping on Main Street, but it's easy to do. I've been known to go back several times during a weekend stay because there's that much to see. Lots of boutique shopping, restaurants, a winery, ice cream shops, and all the works. Stop in Ms. Lollipop for all the candy from your childhood days for a sweet treat or, down the street, is an ice cream shop that serves big double dips! My favorite boutique is Monroe's on Main. There are two in the area, but the one I like is across from Fiesta Winery. I always find something I like and their prices are reasonable.
If you're up for more walking, you can take a two-minute hop, skip, or jump down to the lake.
2. Marble Falls Lakeside Park
A perfect place to swim, have a picnic, and people-watch if you like that sort of thing is the beautiful Lakeside Park in Marble Falls. I've seen people fishing, jumping into the water off a rock, and families having fun swimming and sunbathing. This park's beauty is located on Lake Marble Falls and within walking distance of downtown. If you're staying at the Hidden Falls Hotel, you'll be right nearby. Your pets are welcome at the park.
3. Wineries In And Around Marble Falls
Fiesta Winery is located downtown next to many boutiques and a fantastic bakery. It's so convenient while shopping, and if I remember correctly, you can sip and walk while shopping in the area. Flat Creek Estate Winery and Vineyard is just outside Marble Falls with scenic views, tastings, and food. Flat Creek Enoteca is off Highway 281 and they offer live music.
If you want to spend the day winery hopping, consider visiting Burnet. This town is next door and has a few good wineries.
4. Balcones Canyonlands Wildlife Refuge
For a beautiful nature walk or hike, head to Balcones Canyonlands Wildlife Refuge. There are more than 290 species of birds flying around. Maybe not all at once, but they've been spotted. If you're a true bird watcher, you'll enjoy seeing two endangered songbirds — the black-capped vireo and the golden-cheek warbler. Of course, its not guaranteed that you'll see them. Enjoy your walk and be sure to take a look at the cave that's located near the front of the trails. It's loaded with colorful hand-drawn art of animals. The refuge is about a 30-minute drive from downtown. The scenery alone while driving there is gorgeous. Admission is free.
Pro Tip: Bring binoculars. If you don't have any, the visiting center will loan you a pair.
5. Sweet Berry Farms
The word "sweet" describes this farm — so many sweet things to do here. Depending on what time of year you go, Sweet Berry Farms can fill your weekend with cut-your-own flowers, pumpkin patches, corn mazes, scarecrow stuffing, and an entire day of family fun. It's also open for the strawberry season in the spring. But, you will need to check before you go. In my opinion, the best time to visit the farm is in the fall.
The farm does not charge for parking or entry, but they do charge for most activities. If kids are with you, prepare for a lovely time. You'll want to bring a pocket full of change or better yet, your credit card! When I took my grandson in October 2020, we had ablast stuffing a scarecrow and meandering through the pumpkins. I also cut zinnias and made a fabulous boutique for my kitchen table window at home.
Pro Tip: Plan an entire day here if you visit in the fall.
6 Best Restaurants In Marble Falls
From lakeside dining of delicious seafood, hamburgers, and prime rib, to mouthwatering barbeque and the best pie in town, you'll have no problem finding a place to dine that will make everyone happy.
1. Blue Bonnet Cafe
Blue Bonnet Cafe is not to be missed on your weekend trip. Most go for breakfast because the restaurant serves nice size portions with a reasonable price. But, locals go for the pie. Don't miss pie happy hour on Monday through Friday from 3 p.m. to 5 p.m. A slice of pie is $4 and comes with a drink. Pies include apple, cherry, peach, pecan, and fudge to name just a few!
Pro Tip: Try the western omelet and German chocolate pie.
2. Numinous Coffee Roasters
If coffee is your main drink, head to Numinous Coffee Roasters where they roast their coffee beans right in the store for everyone to see. If you want something sweet to go with that coffee, the man behind us said the lemon cookie is to die for. We ordered one and thought so too.
3. Darci's Deli
For a light lunch (or not), try Darci's Deli downtown. It's locally owned and the owners work every day. I always ask a deli restaurant if they offer half a sandwich and half a soup or salad. If they do, I order that every time. I had half a turkey sandwich with chips and a large cup of chicken tortilla soup when I went. It was a lot — there went my "light" lunch!
4. Double Horn Brewing Company
When we walked in the door, there was a sign for their specials — one was called The Filthy Pig, which was everything you see here but the pork. They forgot to put the pork on, but it was brought out after we noticed it was missing. It was huge so my friend and I shared it.
Pro Tip: the restaurant is known for its Crabby Cado, Sausage Mushroom Pizza, and The Big Popper Burger.
5. River City Grille
Enjoy lakefront dining out on the deck on pleasant days or opt for inside seating by the windows so you can catch the view of Lake Marble Falls. River City Grille has everything such as hamburgers, chicken fried steak, prime rib, and fish tacos. The top-shelf margarita was fabulous and went very well with my fish tacos.
Pro Tip: This restaurant is within walking distance from Hidden Falls Inn with a Chili's restaurant in between.
6. Wingman Brothers Smoke House
For smoked craft-made barbecue, don't skip Wingman Brothers Smoke House right off Highway 281. This family-owned restaurant started in Marble Falls and plans to stay because there is no other place they'd rather be.
3 Best Hotels In Marble Falls
Fine hotels on Lake Marble Falls, house rentals on VRBO, resorts, and cabins are all available in and around Marble Falls.
We stayed in a queen suite overlooking Marble Falls Lake. Not only that, but our view also included a beautiful view of the pool and hot tub. The pool and hot tub were very needed after a day of shopping. Hidden Falls Inn is located in an excellent place on Lake Marble Falls. Complimentary breakfast, free parking, and free WIFI are also included in your stay — my favorite three.
Pro Tip: There are two restaurants adjacent to the hotel with lake views for lunch and dinner.
2. La Quinta
La Quinta also has a wonderful location on Lake Marble Falls, but on the other side, further away from town.
Pro Tip: I've been to Marble Falls at least three times and what I gather about the town is it's a perfect weekend for retirees who love golf, shopping, and the lake. Marble Falls would also be a lovely place to retire in the hill country.
3. Holiday Inn Express
If you like to accumulate your hotel points, there is a Holiday Inn Express in Marble Falls too.
Pro Tip: Marble Falls is an excellent choice for spending a weekend in the hill country. There are many locally-owned shops and restaurants. Everyone comes together to support these businesses.
For more tips on traveling to the Texas Hill Country, check out these articles: