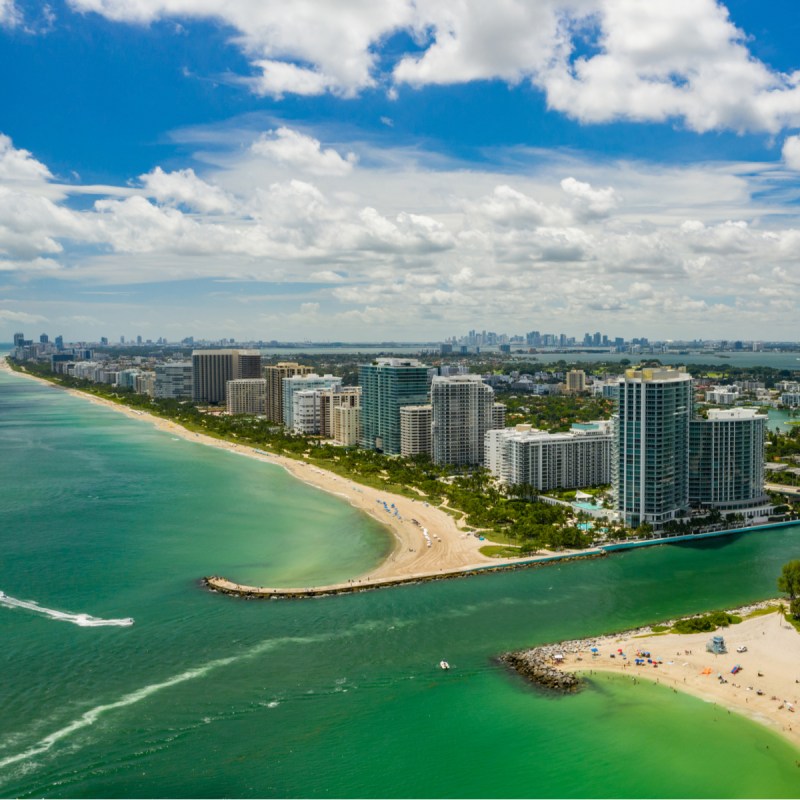 Welcome to Miami and its unique vibe and culture found at the southern tip of Florida. The delicious food, 20 miles of sandy beaches, and Latin-American influences make it a standout in the Sunshine State. I've been in real estate for almost 30 years now and witnessed firsthand the massive growth and changes here. But that doesn't mean Miami isn't a great place to retire! However, there are some things you'll definitely want to know.
My Number One Question From Retirees
While some things change, some things remain the same. The most asked question: "Do you have anything in my price range?" While we have a wide variety of prices throughout the county (Miami-Dade), Miami is definitely on the more expensive side of things. Condos are always a good choice as maintenance is easy, and we have them ranging from the $300s for a starter condo to several million if you're more into a penthouse. According to payscale.com, Miami's housing expenses are 117 percent higher than the rest of the country. The cost of living is 33 percent higher.
Pro Tip: A good place to start when deciding whether you can retire here (or anywhere else) is with a mortgage professional. They can give you a clear idea of what you'll be able to afford.
Should I Snowbird Or Just Dive In And Make The Move To Miami?
Over the years, I've seen a mix of snowbirds and permanent retirees. If you are thinking about renting for a few months, you'll want to work with an experienced Realtor since most of the inventory are condos, which means they are individually owned and many have different rental restrictions. The market is ultra-competitive right now and you'll need someone with experience and connections to find the best properties. They can also help you beat out the other guys to get the place you want!
If Miami is a location you are considering for retirement, why not spend some time there to really get to know the area? A weekend trip might be a great start.
Once you're certain, based on my years of experience, I think owning is a better option. Why? First, if it's yours, you'll have the peace of mind that no one can kick you out! Secondly, you are free to make changes to make your home feel comfortable as your needs change.
So If Buying Is The Way To Go, Any Tips Or Tricks For Getting A Great Deal?
That's a tough one in our current market. If you're willing to do your own renovations, there's definitely less competition for those units that could use some updating. Most folks prefer something turnkey with little or no work to do after closing.
The Best Thing About Retiring In Miami
Now, I can't pick just one. The international feel and multitude of world-class events rank at the top, with Art Basel and the Miami International Boat Show coming to mind. And If boating is your preferred mode of sightseeing, check out some unique ways to explore Miami by boat.
You cannot forget about the food, either. Tequiztlan Tequila Bar and Mexican Restaurant is a great casual restaurant that offers more than 250 tequilas and mezcals, including flights. The food menu is diverse with unique dishes from mahi-mahi tacos to enchiladas suizas. And make sure you save room for the churro sandwich! If you're looking for an upscale restaurant with amazing views of Miami Beach, I highly recommend Juvia. You can't go wrong with anything on the menu!
Miami is unlike any other city in America, and it's no wonder it's attractive to retirees. I've called it home for 30 years. I can't imagine living anywhere else. There is definitely always something going on in Miami!
For more information about Miami, check out