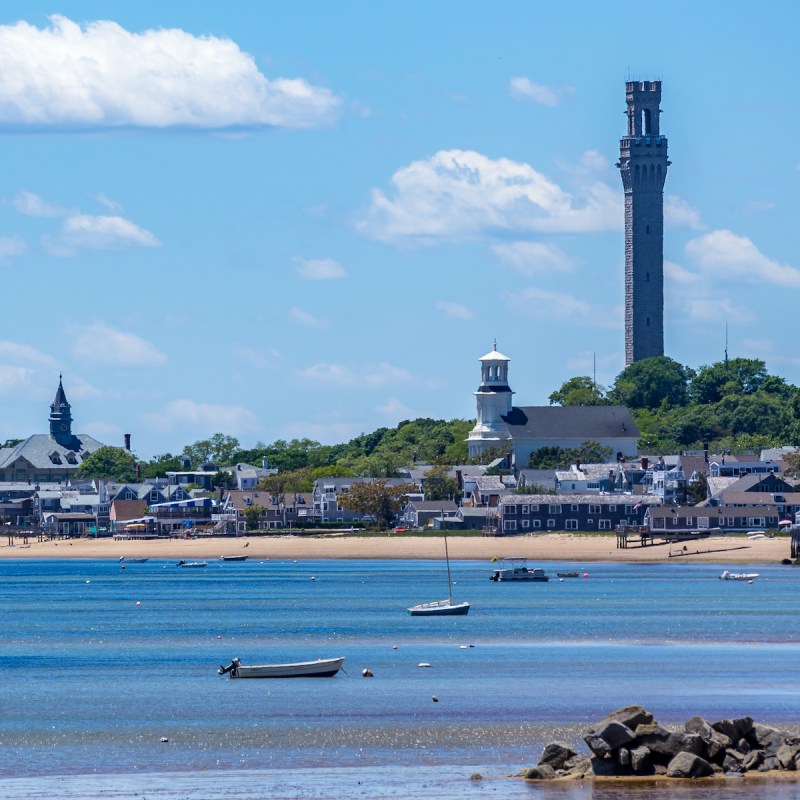 The Commonwealth of Massachusetts reigns as one of the best places to retire. It offers distinct seasons to enjoy outdoors, world-class health care, amazing food, rich history, championship sporting teams, and is a quick flight to fun destinations across the country and around the globe.
Retiring in Massachusetts was an easy decision for me. Besides all the reasons listed above, my grandbabies live here — and that is one of the most important reasons I know to find a retirement home.
1. Four Season Outdoor Recreation
From the Berkshires to World's End in Hingham and to Provincetown on Cape Cod, you can enjoy the most beautiful and changing seasons across the Commonwealth.
Spring is the perfect time for road tripping. The summer travelers haven't begun their holiday migrations, resort areas are opening up, and the weather can be gorgeous during the day.
Summer is up for anything: beaches, boating, hiking, camping, golfing, or simply sitting by the pool with a great book.
The fall colors across the state are stunning. Crunching leaves, fresh-picked apples, and pumpkin spice everything wraps you in the coziness of the season. This is my favorite time of year in New England.
Winter is not for everyone, which makes snowbirding so popular with Massachusetts retirees. However, if you love to ski, snowboard, or snowshoe, you are not far from some amazing resorts in Vermont and New Hampshire.
2. Beach Trips
Gorgeous Cape Cod is one of the prettiest places to live or visit. The Cape Cod beaches are some of the finest on the East Coast. Yes, the water can be very cold, but do you really want to swim or just catch some warm summer rays on a gorgeous, soft, sandy beach?
Massachusetts' north shore also offers gorgeous beaches; from Gloucester to Boston, you will find just the perfect beach to fulfill your toes-in-the-sand desires.
3. Exploring Green Spaces
Hiking through and around Massachusetts, you can explore beautiful scenic vistas, forested trails, and wide-open fields is perfect for the outdoor enthusiast. The AllTrails hiking app has 2,890 routed trails for all your outdoor adventures. From city walks to hiking Mount Greylock — the highest point in Massachusetts — you can lace up your kicks and add steps to your pedometer all while enjoying interesting views.
4. Foodie Love
There are so many foodie options it is difficult to know where to start. Here are a few of my favorites.
Fresh Seafood
Dining on fresh seafood is Massachusetts' coastal sweet spot. Soak up the summer vibe at Sesuit Harbor Cafe in Dennis — on Cape Cod — where you can dine on a massive lobster roll at an alfresco picnic table by the water (they are BYOB and cash only). Northshore has its own legendary lobster shack, Roy Moore Lobster Co. Your lobster is picked from the waters and cooked fresh.
Food Artisans
Gypsy Apple Bistro in Shelburne Falls dishes up a seasonal menu of French-inspired goodness showcasing fresh, local ingredients. The Coach Grill in Wayland is known for perfectly grilled steaks and classic accompaniments. It has been a staple for decades and is one of my go-to favorites.
Fine Dining
The list of fine dining restaurants is extensive. In Boston alone, there are too many to mention here. Some favorites include Sorellina with Italian/Mediterranean-inspired dishes, Barbara Lynch's No. 9 Park where you can dine on French and Italian fare in the posh Beacon Hill neighborhood, and Toro for authentic Spanish tapas.
Who's hungry now?
5. State-Of-The-Art Health Care Facilities
Massachusetts ranks first for best health care system in the U.S. according to a 2021 report. Wallethub rated health care across the 50 states and the District of Columbia; Massachusetts came out way ahead. We ranked number one for outcomes, number one for access, and 24th for cost.
With world-class hospitals like Massachusetts General Hospital, Tufts Medical Center, Beth Israel Deaconess Medical Center, and Brigham and Women's Hospital, you will get state-of-the-art treatment and the best possible outcomes.
6. History Around Every Corner
The Boston Tea Party, the Battles of Lexington and Concord, Old Ironsides, Plymouth Rock, Salem Witch Trials, the Freedom Trail, and so many more; there is no shortage of historical sites across Massachusetts.
One of the original 13 colonies, Massachusetts has been the scene of many historical events including the birthplace of four U.S. Presidents (John Adams, John Quincy Adams, John F. Kennedy, and George H.W. Bush). Writers like Edgar Allen Poe, Henry David Thoreau, Emily Dickinson, Nathaniel Hawthorne, Sylvia Plath, and others were born on these farms and fields.
Homesteads, tributes, reenactments, and museums depicting these events and people dot the Commonwealth like preserved time capsules.
7. Great Location To Snowbird Away
I love living in a location where getting away for the winter months is acceptable and expected for the retirement crowd. Let's face it, Massachusetts has cold and snowy winters — not a fan.
You can get flights from Logan International Airport to an amazing number of snowbird destinations where the weather is warm, the beaches and pools are inviting, and the golf is great. Below are a few snowbird destination ideas to warm your toes.
8. Museums And Culture
In Boston and across the land, you will find a deep love of cultural activities. With musical options like the Boston Symphony Orchestra and the Boston Pops, along with classical and contemporary venues, there is a great joy in celebrating music.
Boston's Museum of Fine Arts, the Institute of Contemporary Art, the Isabella Stewart Gardner Museum, the John F. Kennedy Presidential Museum and Library, and many others provide residents with an art and history collection that is top-notch.
A thriving theater scene offering Broadway shows, ballet, concerts, and more appeal to the artistic and theatrical crowds.
I always find a show or two that piques my interest every season.
9. Intense Sports Fan Base
World championship teams call Boston their hometown. Every sports fan either loves or loves to hate Boston teams. The fans are intense (sometimes classified as rabid), and sports talk can be heard almost anywhere you go. Many Boston teams regularly make the playoffs, and there have been more than a few Duck Boat Parades through the streets of Boston where our teams have brought the trophy home.
The Red Sox, who call the much loved Fenway Park home, have won nine World Series titles. Breaking the 86-year-long "curse of the Bambino" in 2004 and winning the World Series, they are the heart of Boston summer.
The New England Patriots, who play out of Foxboro, unite chefs with their grills for game-day tailgating feasts while cheering on their favorite players. They have won six Super Bowl titles.
The Boston Bruins are the stuff of legends. During the 1970s "The Big Bad Bruins" fielded superstars like Bobby Orr and other hard-hitting notables. The Bruins have won the Stanley Cup six times.
Lastly, the Boston Celtics, winners of 17 NBA titles, have been a staple of the Boston sports scene since 1946.
Over the years, Boston has been home to legends such as Tom Brady, David Ortiz, Ted Williams, Bobby Orr, Bill Russel, and so many, many more.
10. Small Town Charms, Big City Lights
Massachusetts is filled with charming small towns that embody the American dream with thriving main streets, friendly neighbors, and local events.
You will never fall into a humdrum existence with so much to do and see. Drop your canoe or kayak in a local river and paddle among the maple- and birch-studded woodlands. Grab a bag and set out for autumnal apple picking. Enjoy a summer concert on the local green. Don your team's colors and join the cheering throngs.
Then there is Boston, home to tantalizing restaurants, luxurious hotels, fantastic nightlife, designer shopping, and a cosmopolitan vibe you can experience every day or once in a while.
11. My Heart Is In Massachusetts
Family is one of the major reasons for selecting a retirement state. Two of my three children (and two grandchildren) live in Massachusetts. And, my third child promises to return after she has finished conquering all the snowboard slopes in the Rocky Mountains. Many retirees settle down where their family is located so they can be close to their hearts: their grandchildren.
The advantage of living near your grandbabies is multifaceted. Living around people you love is the best way to stay young and active. You can spoil them, you can love them, you can enjoy them, you can cheer them on — then you can send them home — perfection.
Retire In Massachusetts
Even though I travel frequently and snowbird for weeks and months at a time, my heart will always be in Massachusetts. The diverse landscape, amazing cuisine, thriving cultural scene, and places for quiet reflection keep me firmly rooted here.
There is something special about fall walks on a deserted beach when the dogs can play tag with the rolling waves or when the bright yellow forsythia heralds the arrival of spring temperatures or when the Boston Pops celebrates the largest Fourth of July party in the country. Our golden years should be just that, filled with golden memories, good health, and amazing adventures.
Boston is perfect for a busy life filled with culture, dining, and art. Cape Cod and the eastern coastline welcome retirees who love the kick-back beachy lifestyle. The Berkshires are filled with outdoor activities, amazing artisans, and peaceful contemplation. Massachusetts has something for everyone.
Pro Tip: When you are considering retiring in Massachusetts, explore across the Commonwealth to find the right location for the retirement destination that is perfect for you.