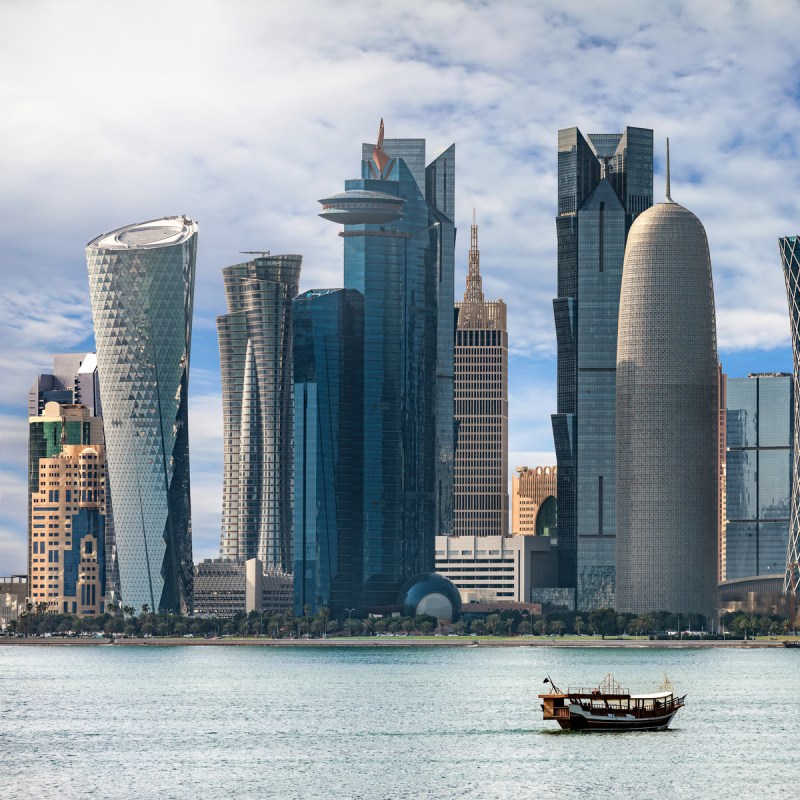 The story is told that five names of European cities were placed in a bag, and a designated person drew Rome out of that bag. From that point forward, the town has carried that name. When you visit, you will see some significant similarities to its Italian counterpart. The most noticeable geographical factor is the presence of seven hills, and if you pass the historic City Hall, you will see a statue of the Capitoline Wolf with Romulus and Remus from Roman mythology. The statue was a gift from the Roman governor sent to the Georgian city in 1929.
Founded in 1834 and incorporated as a city in 1847, Rome, Georgia, has developed into a city with a strong identity built on education and the contributions of outstanding people. It is a wonderful place to spend several days, and here are my recommendations for incredible things to do while you are there.
Note: My visit was sponsored in part by RomeGeorgia.org, but all opinions are my own.
1. Broad Street
Broad Street is the hub of Rome's downtown and is indeed "broad." To be exact, it is the second broadest street in Georgia. Both sides are lined with interesting shops and eateries. Harvest Moon, John Henry's, Honeymoon Bakery, Schroeder's New Deli, and Ana's by the River are just a few of the casual, locally owned restaurants, and La Scala Mediterranean is an upscale choice. The newest is a coffee and tea shop called The Sharp Sickle. Their gluten-free pastries are delicious.
Pro Tips: On-street parking allows 3 hours with no charge. Well-placed garages allow for long-term parking. The Roman Chariot is a free downtown shuttle that runs on Fridays and Saturdays.
2. The American Flag Bridge
The American Flag Bridge is a stunning sight with its lights reflecting on the river at night, but romantic couples visit during all hours of the day and night. The idea is to buy a padlock, engrave or somehow mark your name or initials on it, then attach it to the bridge, and throw the key into the river, symbolizing everlasting love. Even more special is the fact that the bridge crosses the place where the Etowah and Oostanaula Rivers meet to form the Coosa River.
Pro Tip: The best place to park to visit the bridge safely is behind Moe's BBQ on West 1st Street.
3. Berry College: The World's Largest College Campus
Berry College has the world's largest campus with its expansive 27,000+ acres. Since there are slightly more than 2,000 students, that means they have the privilege of enjoying 188 miles of trails, abundant wildlife, small class sizes, and helpful access to their professors. Three things you will want to find when you visit are the Old Mill (a 42-foot-tall overshot water wheel), the Possum Trot Church, and the nest of bald eagles.
4. Myrtle Hill Cemetery
Myrtle Hill Cemetery is a beautiful place to visit the graves of significant people in Rome's history. Near the entrance, you will find the grave of Charles W. Graves, selected as American's "Known Soldier" from World War I. He died and was buried in France in 1918, brought home and buried in Antioch Church cemetery in 1922, then buried for the final time at Mrytle Hill when a memorial garden was created.
Former First Lady Ellen Axson Wilson, wife of U.S. President Woodrow Wilson, is buried at Myrtle Hill, as well as Dr. Robert Battey — who performed the world's first oophorectomy — and the Gammon Family. Rosalind Gammon is credited with saving college football in the state of Georgia.
5. Rome-Floyd E.C.O. Center
Located on the grounds of Ridge Ferry Park, the E.C.O. Center is an educational facility visited by thousands of students each year. In addition to a 2,700-gallon aquarium holding fish that are native to the area, there are also snakes, turtles, and alligators housed inside the former pumping station built in 1893. A wetlands demonstration area has been incorporated outdoors within a short walk of the center. Admission is free.
6. Martha Berry Museum And Oak Hill
Martha McChesney Berry was born in 1865 and died in 1942. She was barely 5 feet tall, never married, and never had children of her own. However, she left an indelible mark on Rome, Georgia, and the lives of countless students through her commitment to education and her ability to convince benefactors such as Henry Ford to make her ideas and dreams come true. A tour of Oak Hill, the former family home, and the Martha Berry Museum will inform and inspire you.
Pro Tip: Many scenes in the popular movie Sweet Home Alabama were filmed at Oak Hill. Your tour guide will describe them for you. Imagine Reece Witherspoon in that setting.
7. Rome Area History Center
The Rome Area History Center has an excellent location in a very visible corner of Broad Street. The display presents a timeline of Rome's growth from its beginnings to the present, and Director Selena Tilly is a wealth of information who is happy to answer questions and share insider information. The gift shop has beautiful items representing Rome, such as artwork, jewelry, ornaments, clothing items, and home décor.
8. Best Restaurants In Rome
Rome has numerous chain restaurants, but if you like supporting local businesses, you can find some delicious options. I had a chance to try Provino's Italian Restaurant with its many pasta dishes, signature salad, and garlic rolls. Blue Fin has great sushi, and Blossom Hill BBQ & Burgers serves beef grown at Berry College. I also heard great reviews for Las Palmas Mexican, Aventine Rome, and Pick O Deli Cafeteria, but there are dozens more that assure a wide variety to suit all preferences.
Pro Tip: A convenient and comfortable place to stay while you are in Rome is Hampton Inn & Suites on West 1st Street. It is only a few blocks from Broad Street.
9. Clocktower
Events are planned throughout 2022 to commemorate the 150th anniversary of the Clocktower. People of Rome have been synchronizing their watches to match this clock for a long time. It stands on Neely Hill, one of Rome's seven hills, and there are 107 steps to the top for the best view in town. Be sure to stop by the Rome Area History Center for a list of the year's events. Otherwise, it is open for public tours on the first Saturday of every month in the summer. Once inside, you will find a mural museum.
10. Play Tennis Or Pickleball
Rome Tennis Center at Berry College has 51 courts and plays host to numerous tournaments and matches throughout the year. In addition, the Downtown Tennis & Pickleball Center has an additional 14 lighted tennis courts and 6 courts dedicated to pickleball, a sport that is rapidly gaining popularity. Bring your racquet and reserve a time at one of these beautiful facilities.
11. Chieftains Museum
To fully grasp the history of the Rome region, a visit to Chieftains Museum on Riverside Parkway is a must. The museum's director, Heather Shores, is passionate about the story of Major Ridge and the way cultures impact one another. Major Ridge was a Cherokee chief who fought alongside General Andrew Jackson at the Battle of Horseshoe Bend. He was awarded the rank of major for his bravery and success in the battle, and from that point forward, Ridge claimed it as his first name.
Ridge came to the site in 1819 and started farming 200 acres with the help of 30 slaves, some of whom were Choctaw Indians. He became wealthy by adding two businesses: a ferry (which explains the name of Ridge Ferry Park) and a trading post. The original house on the site was a two-story log cabin that was expanded as his wealth grew. You will want to hear about his contributions to the Cherokee people and his connection to the Trail of Tears.
Pro Tip: The museum is open Wednesday to Saturday from 10:00 a.m.–4:00 p.m.
12. Trails And Parks Of Rome
Trails are everywhere around Rome. The Heritage Riverways Trail System offers 16.5 miles of paved paths along the three rivers. Garrard Park has 5.1 miles of trails, and Mount Berry Trail adds another 1.8 miles. Campers will want to check out Cedar Creek Park, Lock and Dam Park, Pocket & Chattahoochee National Forest, Brushy Branch RV Park, and Rocky Mountain Recreation Area. Be sure to pack your walking shoes or bring your bike and camping gear if you want to explore the great outdoors of Rome.
13. Town Of Cave Spring
A short drive from Rome, but still in Floyd County, you will find the town of Cave Spring, which was incorporated 2 years before Rome was founded in 1832. The town loves gathering for events downtown or at Rolater Park throughout the year, but any time you can browse the stores and eat in the restaurants, you should. Southern Flavor is a meat-and-three place for lunch. Linde Marie's Steakhouse serves dinner, and Local Joe's serves up good barbecue, to name a few.
Pro Tip: The Mexican cornbread at Southern Flavor is wonderful, and Christa's Etc. is filled to the brim with antiques, collectibles, and jewelry.
Plan a few days in Rome, Georgia. You will find much to keep you entertained.
Be sure to check out these wonderful Georgia towns: