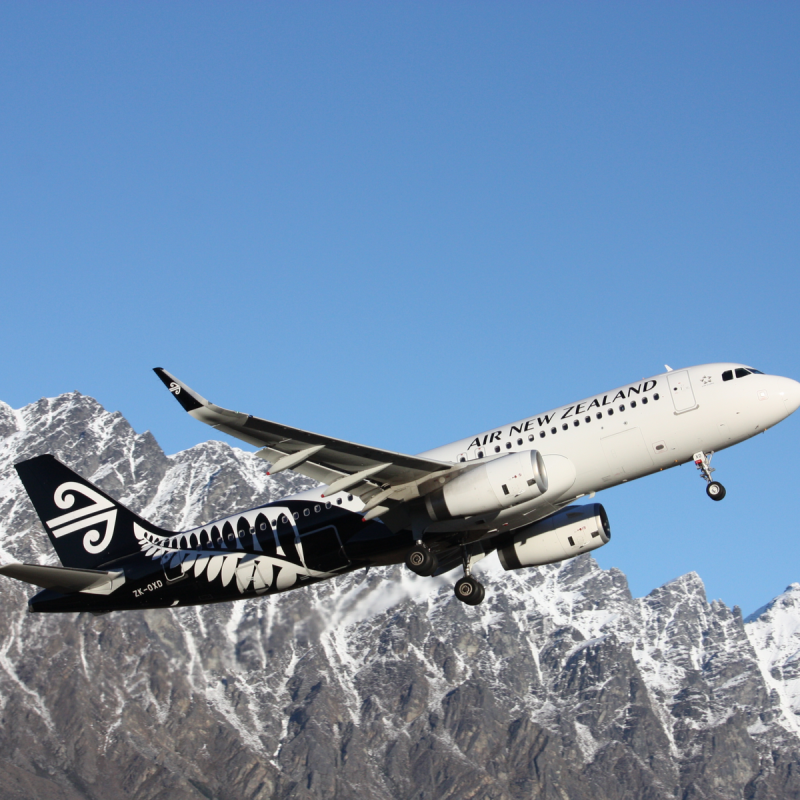 Getting on a 17-hour flight doesn't sound very appealing, but it certainly beats the alternative.
Travelers looking to fly between New York and New Zealand will soon have the option of a nonstop flight rather than the current necessity of multiple layovers and connecting flights that can take more than a day to reach your destination.
Air New Zealand announced this week that it will begin making the flights three times a week from New York's Kennedy International to Auckland.
The flights will begin September 17.
With New Zealand opening its borders in May to the U.S. and other international travelers for the first time in more than 2 years, Air New Zealand CEO Greg Foran says this is a moment people have been anxiously awaiting.
"This is a breathtakingly beautiful part of the world," Foran said of New Zealand in a statement. "We've been keeping all the best spots, and hidden gems warm for our visitors while they've been gone, and now we're ready to show them what they've been missing."
Flights will leave New York at around 10 p.m., allowing passengers to sleep for much of the flight and arrive 17 hours later ready to vacation, relax, and explore.
"The U.S. has always been a key market for us, and this new route cements our commitment to growing opportunities for tourism between the two countries," Foran said. "In the 6 years leading up to COVID, the U.S. visitor numbers to New Zealand doubled, so we expect our much-awaited nonstop service to be incredibly strong year-round."
New Zealand will make for a nice getaway for East Coast residents in the middle of winter, who will find the sunshine and warmth of a Southern Hemisphere summer upon their arrival.
Likewise, East Coast residents anxious to get away from the summer heat and humidity will find a relaxing climate in New Zealand during those same months.
Foran said the flights will become the airline's flagship international route.
"We've worked incredibly hard over the past few years to make this ultra-long-haul service a reality," he said. "It's one of the longest routes in the world, at just over 16 hours northbound and 17 and a half hours southbound."
With the time difference, passengers will leave New York at 10 p.m. on Monday night, for instance, fly 17 hours and arrive in New Zealand at 7 a.m. Wednesday.
Flights the other direction will leave Auckland at 7:40 p.m. and, because of the time difference, arrive in New York at 7:55 p.m. that same day.
The flights will cover about 8,800 miles each way, with roundtrips expected to cost about $1,400.
Foran said the war in Ukraine and China's zero-tolerance policy with COVID have made Asia a less desirable destination for American tourists. They will be much more interested in somewhere like New Zealand, he said.
"I think there's a bunch of people on the East Coast of America who are going to love the opportunity to come here direct," he told the Associated Press.
Flights will be on Boeing 787 Dreamliners and will offer 27 seats in business, 33 in premium economy, 215 in economy, and 13 economy skycouches, which are economy seats that convert into couches after takeoff.
For our most recent travel news, check out these stories: