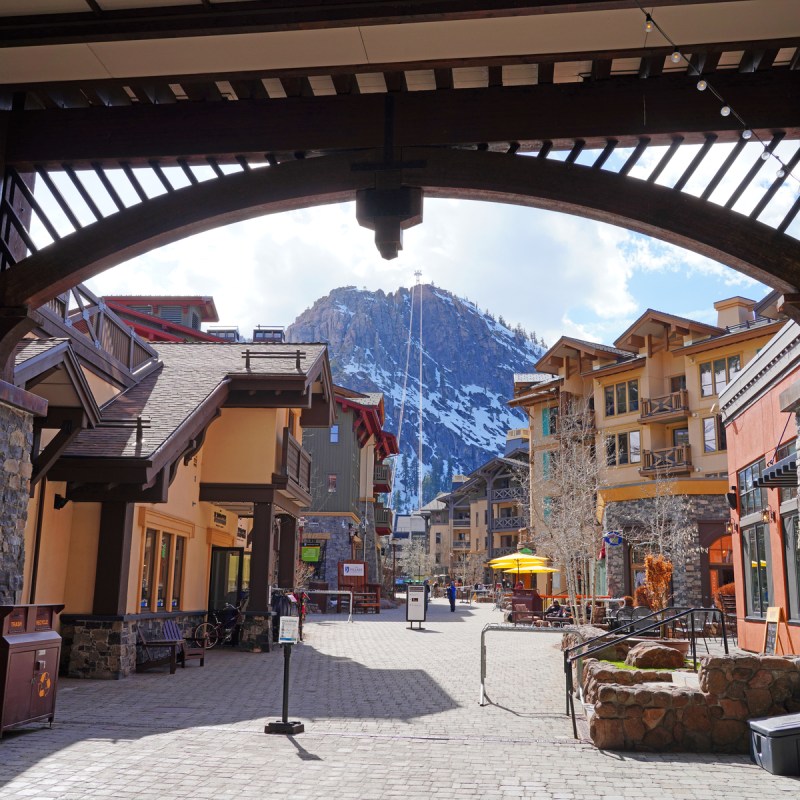 A gondola that will link two of California's largest ski resorts is set to open next season, creating the third largest ski area in North America.
The 2.2-mile gondola will link Alpine Meadows and Palisades Tahoe. It will feature cabins that hold up to eight passengers and carry up to 1,400 skiers and visitors per hour.
The trip will take about 15 minutes to complete.
Alterra Mountain Company, owner of the two resorts, will spend $65 million on the project, part of a $344 million investment in its multiple properties across the country.
"This historic investment is clear evidence of our commitment to deliver a premier guest experience at our North American destinations and our engagement towards the long-term future of our mountains," Alterra CEO Rusty Gregory said in a statement.
The gondola will connect the two resorts for the first time and give skiers access to more than 40 ski lifts and 6,000 acres of terrain. Alterra said the gondola will reduce automobile traffic between the two ski areas.
"We continue to infuse meaningful capital into projects that will transform our base areas while significantly improving our physical and digital on-mountain offerings to ensure that our guests experience the best of the mountains," Gregory said.
Only Whistler Blackcomb in British Columbia and Park City in Utah will be larger than the combined 6,000 acres of the two resorts.
Alterra purchased the resorts in 2012 and renamed the larger resort Palisades Tahoe. Many skiers and winter enthusiasts still refer to it by its previous name, Squaw Valley, which was host to the 1960 Winter Olympics.
The gondola will give riders a panoramic view of the alpine lake bordering the resorts between Tahoe City and Truckee, two smaller but quickly growing California towns.
Plans for the gondola have been in the works for many years, but faced plenty of opposition because the resort borders federally protected wilderness on national forest land near Lake Tahoe.
Alterra reached a settlement with conservationists 2 years ago, allowing plans to move forward, the Associated Press reported.
As part of that deal with the Granite Chief Wilderness Protection League, Palisades Tahoe agreed to permanently protect 27 acres of habitat and contribute about $500,000 toward land purchases.
Headquartered in Denver, Alterra Mountain Company owns 15 year-round destinations as well as a range of recreation, hospitality, real estate development, food and beverage, retail, and service businesses.
For our most up-to-date travel news, check out these stories: