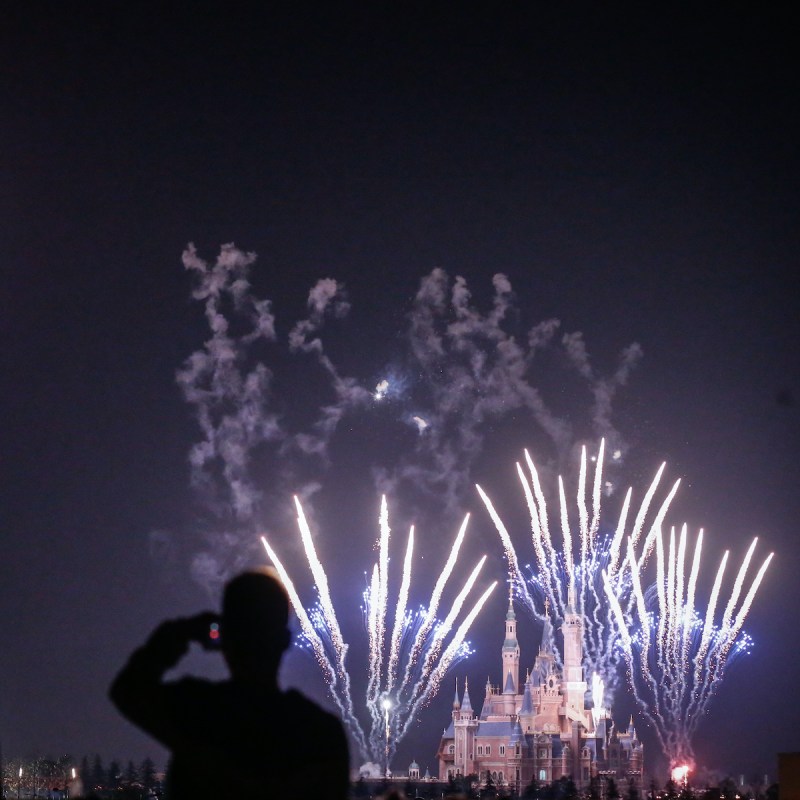 The frustrated public may be through with COVID-19, but COVID-19 isn't through with the public.
Rapidly increasing numbers of the virus in Asia has led Shanghai Disneyland to be closed indefinitely this week. China's largest city is in the midst of its largest number of cases in more than 2 years.
"We will continue to monitor the pandemic situation and consult local authorities, and will notify guests as soon as we have a confirmed date to resume operations," the company said in a statement, according to the Hollywood Reporter.
In addition to the park, Disney has also closed the Disneytown shopping and dining district, and Wishing Star Park.
China reported 2,027 new cases across the country on Sunday. While that number might seem low compared to other countries, China has adopted a zero-tolerance policy.
And the arrow is going in the wrong direction. At the start of the month, China was averaging just 70 new cases per day. Sunday's number was up from 1,737 the day before.
A good example of China's zero tolerance policy came in November when Shanghai Disneyland closed for 2 days due to a single coronavirus case. Visitors weren't allowed to leave the park and a mass testing site was set up for the 34,000 guests.
Disney officials told the Orange County Register that the closure in China will have no impact on its parks in California and Florida.
Officials have shown no signs of reducing attendance or adding new restrictions to visitors at either Disneyland or Walt Disney World.
As for the China park, there is no date when it might reopen.
"We apologize for the inconvenience and will provide refund or exchange for all guests impacted during this period," the company said on its website. "Thank you for your understanding and cooperation! We look forward to seeing you soon!"
For our most recent travel news on theme parks around the world: