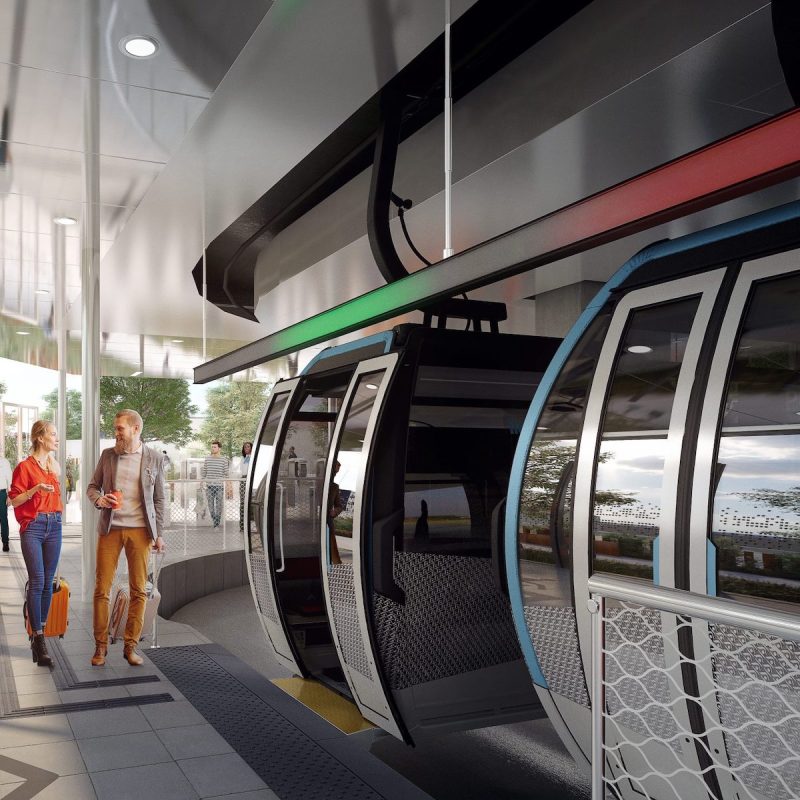 Getting around Paris can be a difficult task. City officials have come up with a non-traditional means of transportation to put a dent in traffic issues.
Permits have been approved and construction is set to begin on an overhead cable car system that will carry up to 11,000 passengers daily, linking Villeneuve-Saint-Georges to Creteil in the southeastern suburbs of Paris.
Carrying a price tag of about $145 million, the system is expected to be complete and running by 2025.
"Public transport in Île-de-France, the Ile-de-France regions, and the Department of Val-de-Marne decided in 2016 to add a new innovative tool for public transport solutions which offered Île-de-France residents on their network the first urban cable car transport line in the region," said Laurent Probst, general director for IDF Mobilités, according to CNN.
The car will run for about 2.7 miles at heights of 80–130 feet above ground. It will take about 18 minutes to complete the entire stretch and will be capable of carrying 1,600 people per hour, with cars running as close as 30 seconds behind one another.
There will be room for up to 10 people in each car, and the system will make five stops from start to finish. Each station will be a single story to allow for 100 percent accessibility.
To build the system, 33 pylons will be installed along the route to allow Cable 1 to pass through. Designers promise the pylons will blend into the landscape. Some will feature vegetation, street furniture, bike pumps, solid foundations, and other materials.
While 18 minutes might seem long for a 2.7-mile journey, city officials note that it is about half the time a traditional bus would take to make the same trip.
"Inspired by ski gondolas, the cable car is an innovative mode of collective transport in which passengers are transported in cabins suspended from an overhead cable," the company says.
The Cable 1 project is being billed as the longest cable car system in the country. Other cities including Brest and Grenoble have similar, though much shorter systems.
Other European cities are also in the overhead cable car business. Amsterdam plans to open one in 2025, and London has had one for 10 years, carrying residents across the Thames River.