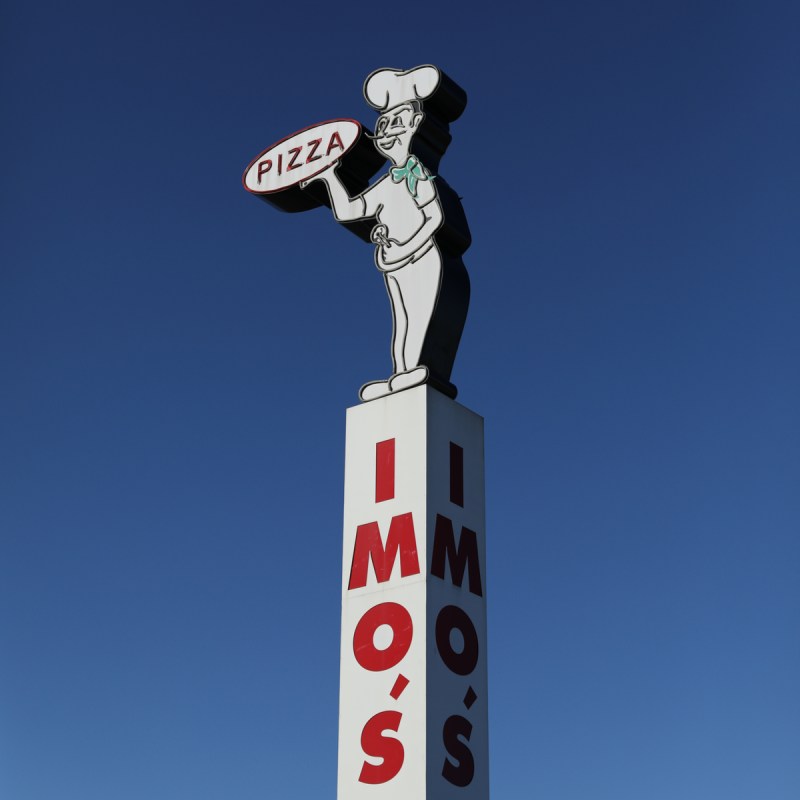 From popularizing American favorites like hamburgers, ice cream cones, and Dr. Pepper at the World's Fair in 1904 to a present-day food scene partially shaped by Vietnamese and Bosnian refugees starting new lives, St. Louis is a delicious Midwest destination. From foods invented in St. Louis to popular dishes from the homelands of those who've resettled here, you'll want to try these delicious restaurants when you visit St. Louis.
Note: Some of my experiences were hosted by Explore St. Louis. All opinions are my own.
1. Park Avenue Coffee
Fuel up for a day of foodie fun with a cup of java at Park Avenue Coffee. The locally owned and operated coffeehouse sources all of its beans directly from farms in Ethiopia, Costa Rica, and other well-known coffee regions of the world before air roasting it in St. Louis. The original cafe is located on Park Avenue (thus the name), just across the street from historic Lafayette Square, but there are now four locations across the St. Louis metro.
Dine like a local by pairing your coffee with a slice of gooey butter cake. Although you might associate this treat with celebrity chef Paula Deen, it was actually invented in St. Louis when a distracted baker accidentally doubled the butter in his cake recipe. (Hey, it's only two sticks of butter, y'all!) The result is a coffee cake base topped with a gooey custard and dusted with powdered sugar. And yes, it's commonly enjoyed at breakfast in St. Louis.
2. Nathaniel Reid Bakery
Pastry lovers won't want to miss Nathaniel Reid Bakery. Located in the St. Louis suburb of Kirkwood, Nathaniel Reid has earned a long list of awards, including best cake in Missouri, pastry chef of the year, and James Beard semifinalist.
Start your morning with a sweet roll like a fruit-filled danish or maple pull apart. Or bite into the flakiest, butteriest, most legitimate croissant this side of the Atlantic. For a more substantial first meal of the day, order the croissant breakfast sandwich. With scrambled eggs, ham, bacon, and Havarti cheese layered inside one of those amazing croissants, your tastebuds will understand why it was named one of the best sandwiches in America by Food Network.
Pro Tip: Be sure to place a to-go order of a dozen macarons, box of cream puffs, or ruby tea dome to satisfy your sweet tooth later in the day!
3. The Mud House
If you prefer to start your day with substantial dishes (and a little less sugar and carbs), The Mud House is a great option. Open daily from 7 a.m. to 2 p.m., this St. Louis eatery offers filling breakfast entrees, like bacon and eggs, and lunch options, like soups, salads, and sandwiches.
The Mud House is a great place to try another local dish: The Slinger. Traditionally, a slinger slides two fried eggs onto a hamburger patty and tops it all with a generous ladle of chili, handful of grated cheese, and dash of diced onions. But The Mud House has its own take on this St. Louis classic using vegetarian black bean chili. It even offers a tofu version for vegans.
Pro Tip: For another take on a slinger, try the Southwest Diner's version that includes flavorful red or green chiles.
4. Mai Lee
While diners expect to see a wide range of rice and noodle dishes at Asian-American restaurants across the country, it's unusual to see a sandwich on the menu. But that's not the case in St. Louis. Recognizing that Americans eat a lot of ingredients between two slices of soft white bread, a creative St. Louis-based immigrant restaurateur invented the St. Paul sandwich, which you'll find on the menu of many Asian-American restaurants in the city.
What is a St. Paul sandwich? The original recipe layers a fried egg foo young patty, crisp iceberg lettuce, sliced tomatoes, and pickles between two slices of white bread. But many restaurants now offer versions that include chicken, ham, shrimp, and crab.
If you want to stick with more standard fare, you'll enjoy Mai Lee's delicious Vietnamese noodle soup (banh canh), pillowy steamed pork buns (banh bao), and filling noodle bowls (bun). But if you want to try the unique sandwich invented in St. Louis, Mai Lee's St.Paul has been named one of the best sandwiches in the nation by Food Network.
5. Authentic Italian Cuisine On The Hill
When you think about Italian communities in the United States, New York's Little Italy might be the first thing that comes to mind. But St. Louis has a thriving Italian-American community known as The Hill. Located on the high ground just south of Forest Park, the neighborhood encircles St. Ambrose Catholic Church and Berra Park. Though many think the park is named after baseball legend Yogi Berra, one of The Hill's most famous residents, it's actually named for Louis "Midge" Berra, a behind-the-scenes force in local politics. Across from Berra Park, be sure to try Gioia's Deli's famous hot salami sandwich. It's a 2017 James Beard America's Classic winner.
Although many immigrant communities across the country have evolved over the past century, The Hill is widely recognized as a cultural district that the real Italian-American community still calls home. With Italian flags flying from cozy red brick homes and store awnings striped green, white, and red, The Hill offers an assortment of delicious places to enjoy a heaping plate of homemade pasta or fresh meatballs covered in flavorful marinara sauce. Anthonino's Taverna and Charlie Gitto's are two of my favorites.
Whichever restaurant you choose, be sure to start your meal with an order of toasted ravioli. This original St. Louis dish is made by breading fresh beef ravioli and frying it to crispy perfection (much like eggplant parmesan) before serving it with grated Romano cheese and marinara sauce.
6. Imo's
In New York's Little Italy, diners fold large triangles of thin-crust pizza lengthwise to eat this popular Italian dish. But St. Louis-style pizza piles toppings on a cracker-like crust that's cut into 2-inch squares, not slices. And while mozzarella is the cheese of choice out east, St. Louis pizza stars Provel, a unique combination of cheddar, swiss, and provolone invented on The Hill.
Established on The Hill more than 50 years ago, my favorite place to eat St. Louis-style pizza is Imo's. There are now approximately 30 Imo's pizza parlors in the St. Louis metro area, with nearly 100 locations spilling outside of the Gateway City and across the state lines into Kansas and Illinois. So wherever you are in St. Louis, it's convenient to order a deluxe, veggie, all-meat, or build your own. And be sure to try the Provel Bites!
7. Salt + Smoke
On the other side of Missouri, Kansas City is known as the Barbeque Capital of the World. But surprisingly, St. Louis consumes more barbeque sauce per capita than any other U.S. city. And not just a little bit more — St. Louisans chow down twice as much as the national average! Do your part to help St. Louis retain this claim to fame at Salt + Smoke.
With tender slices of beef brisket, pulled pork, and saucy pork ribs on the menu, meat lovers have plenty to choose from. But Salt + Smoke also has a smoked salmon sandwich for pescetarians and a falafel burger for vegetarians. And from beef fat fries to pit-baked beans to creamy corn, the sides are every bit as delicious as the entrees. Plus, all but the white cheddar mac and cheese can be made gluten-free for anyone visiting St. Louis with a food allergy.
Pro Tip: St. Louis-style ribs are always trimmed into a perfect rectangle. Discover additional places to enjoy them here.
8. Balkan Treat Box
The great melting pot of St. Louis welcomed a large number of Bosnian refugees in the early 1990s as they fled the horrors of the war that ultimately broke up Yugoslavia. In the shadow of the Bevo Mill, an iconic landmark in South St. Louis, they turned boarded-up businesses and vacant homes into a thriving community now known as Little Bosnia. But the city's best-known Bosnian restaurant got its start as a food truck.
After falling for her Bosnian-born husband at first sight, Chef Loryn Nalic immersed herself in the flavors of his homeland. And in 2017, they established the Balkan Treat Box as a food truck that introduced the Gateway City to dishes from the Balkan region, including cevapi, grilled ground meat sausages, and pljeskavica, a cheese-stuffed, Balkan-style burger. The food truck was a smashing success, tantalizing the taste buds of writers with a nationwide audience at the New York Times and earning Chef Nalic a spot on the 2020 James Beard semifinalist list.
Now with a brick-and-mortar location (right next to an Imo's) in the suburb of Webster Groves, you can enjoy the best cevapi in the country (according to Food Network), pide (Turkish wood-fired flatbread), and sutlija (rice pudding with pistachios and rose petals), Tuesday through Saturday from 11 a.m. until they run out.
Fun Fact: St. Louis is now home to the nation's largest Bosnian population.
9. Clementine's
Nothing caps off a day of tasty adventure quite like a scoop of ice cream. And in St. Louis, Clementine's Naughty and Nice Creamery can satisfy your sweet tooth and serve as a nightcap in one deliciously efficient scoop. The "naughty" side of the menu is a boozy scoop that pairs sweet ice cream with rum, bourbon, cabernet, and other adult beverages, creating flavors like boozy banana rum, maple bourbon pecan, and chocolate cabernet. The "nice" side of the menu includes unique and delicious (albeit alcohol-free) flavors like Captain B'runch, Love Handles, and gooey butter cake. Clementine's also offers more than 10 yummy flavors of vegan ice cream, including Hot Toddy, Lady Marmalade, coconut chai, and vegan reishi and chaga.
Pro Tip: Now you can enjoy one of the tastiest ice cream shops in the U.S. anywhere in the nation by having pints of Clementine's ice cream shipped to you.
After indulging in St. Louis's culinary delights, there's nothing better than retreating to one of the luxury hotels in St. Louis. A high-end stay complements the gourmet experiences, ensuring that every moment of your visit is steeped in comfort and style.
Whether you're sampling the unique flavors at Balkan Treat Box or indulging in a scoop from Clementine's, know that a lavish room awaits you at the end of your gastronomic journey.