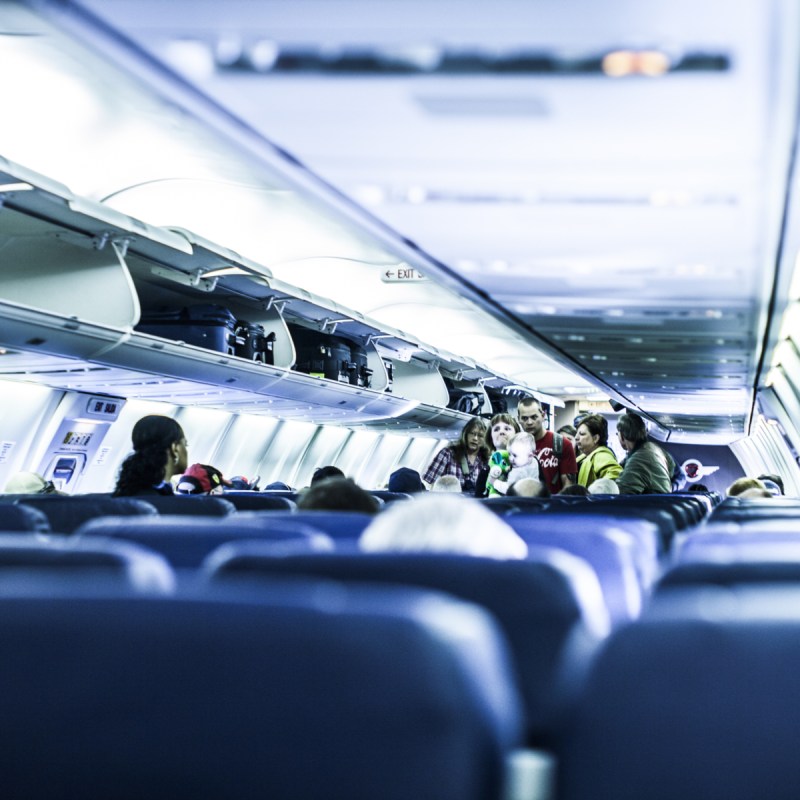 Southwest Airlines is known for not assigning seats, but that could change in the future — maybe.
"Could we one day need to take back up the assigned-seating question? I think we may have to do that," Bob Jordan, the airline's incoming CEO recently said in a Southwest Business virtual town hall meeting, Travel Weekly reports.
Jordan, who previously was the airline's executive vice president of corporate services and will take over as CEO on February 1, then took pains to note there are no current plans at Southwest to make the change. However, he did say the airline needs to examine whether or not seat assignments could positively impact aircraft turnaround time.
"Just know this: We are committed to continuing to look at our product, making sure it's relevant," Jordan said.
Southwest uses unassigned seats as a way to make itself stand out from competitors. Indeed, its slogan is "Pick a seat, any seat."
"At Southwest, we let you sit where you like," the airline explains. "We don't assign seats on our flights, so feel free to sit in any available seat once you board the plane."
Moving Forward
In many respects, Jordan has his work cut out for him.
For instance, according to the U.S. Department of Transportation's analysis, Southwest Airlines' flights were ontime 83.03 percent of the time from July 2019 to July 2021. Conversely, 16.97 percent of Southwest's flights were late or canceled.
"We need to get back to the point where you can set your watch by the reliability of our operations," Jordan said.
Toward that end, one of the first priorities for Southwest this year is to hire between 8,000 and 10,000 workers. Jordan says that adding that staff will help the airline get aircraft back in the sky sooner.
Jordan also noted that Southwest expanded its service to 18 new markets and increased service to Hawaii during the COVID-19 pandemic. While Southwest currently uses 120 aircraft to support that expansion, it does have plans to take delivery of 114 aircraft this year.
Even so, it's going to take a while for the airline to resume frequency levels Southwest experienced before the pandemic.
"It's going to take into 2023 to restore the network completely back to where we were in 2019," Jordan said.
For more about airlines' ontime arrival records, be sure to read The 10 U.S. Airlines With The Most Flight Delays And Cancelations.
If you'd like to learn more about airport arrival records, be sure to read up on the airports with the fewest and most delays and cancelations.